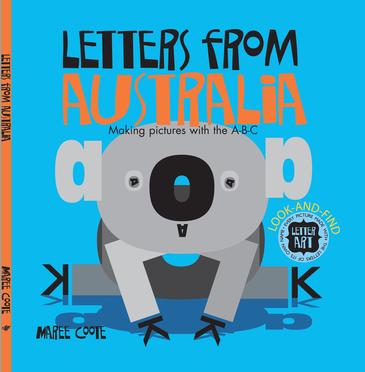 Letters from Australia
Making pictures with the A-B-C
by Maree Coote
reviewed by Kerry Neary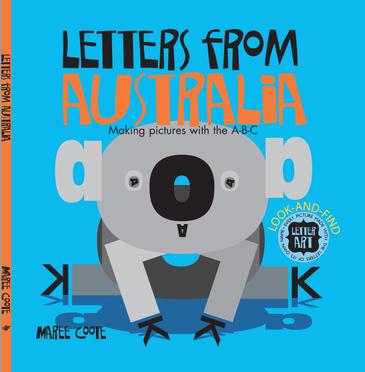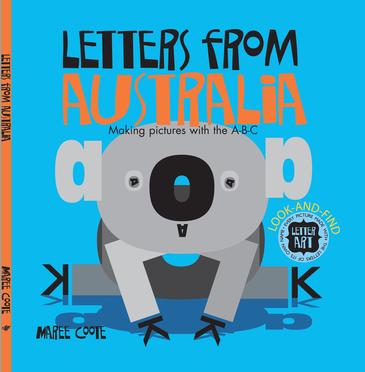 One of the most innovative illustrators on the Australian scene in recent times is Maree Coote.
All of her pictures are made from the letters in the name of the objects she is illustrating. Technically, this is called typographic illustration; many people will have encountered this style in their typewriter practice days.
Maree prefers to simply call it letter art and in her latest offering, Letters from Australia, she spells her way around Australia, naming places and iconic sites, animals and plants.
What do you think the Spirit of Tasmania would look like when drawn from the letters of its name? Or a waratah; or galah flying over Parliament House, both shown in the same illustration? The Great Barrier Reef looks even more spectacular than the original.
The pictures are made more ingenious by the inclusion of different fonts and lettering sizes.
Rich colours from all parts of the spectrum make this book a fascinating browse or a find-the-letter game for all ages.
Melbourne Style Books 2019 Hardback $29.99 Picture Book Age 4+ ISBN: 9780992491789