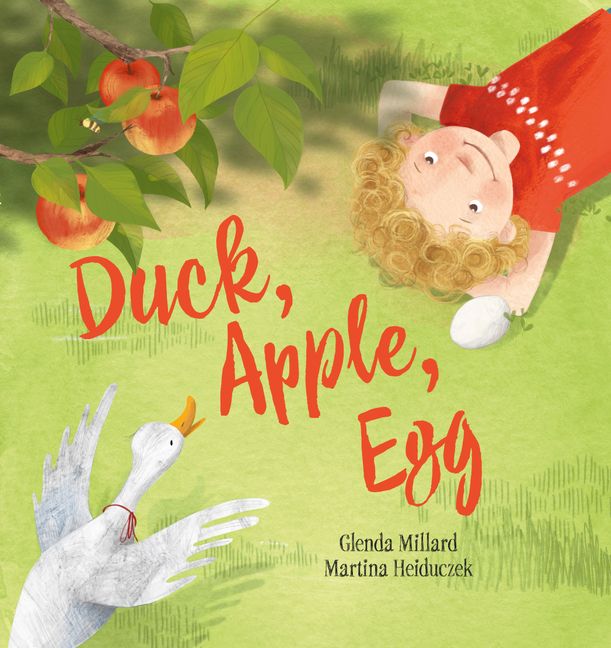 Duck, Apple, Egg
by Glenda Millard
Illustrated by Martina Heiduczek
reviewed by Mia Macrossan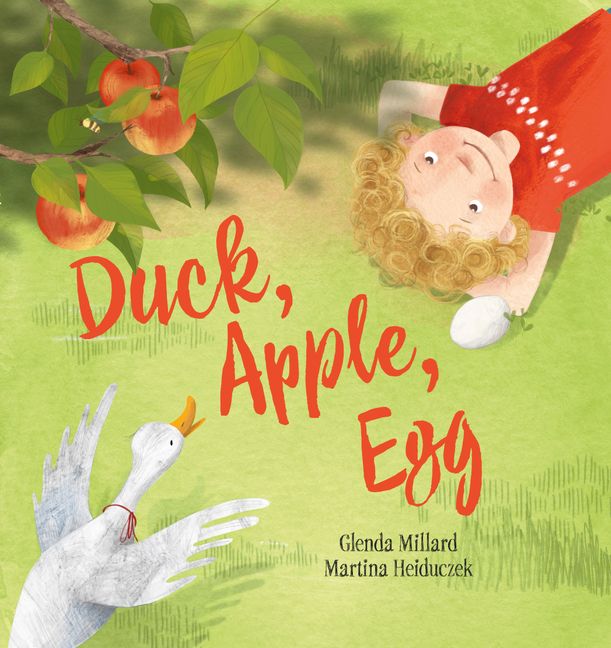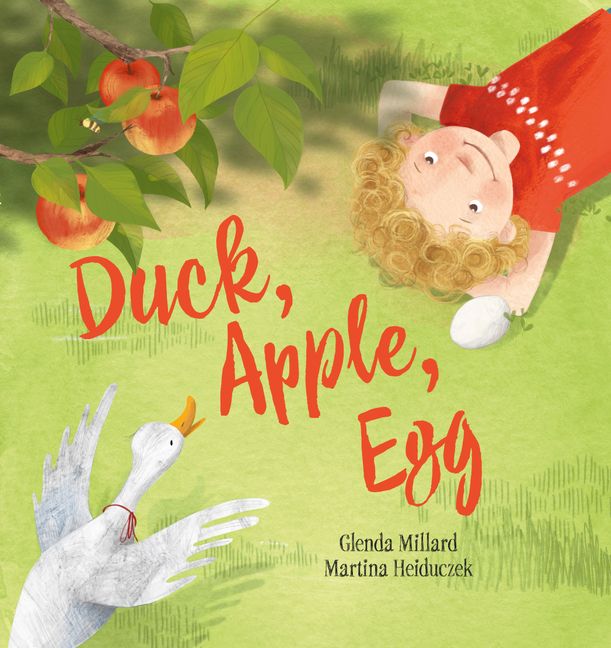 Glenda Millard  is a much-loved Australian writer well known for her middle grade novels, especially the Kingdom of Silk series. Here she has teamed up with the illustrator Martina Heiduczek to create a picture book that is a both a celebration of playing in the backyard and a clever play with words.
Duck on the green, sun in the sky, egg in the nest, apple on the tree and me. Duck in the sky, sun in the nest, egg in the tree, apple on the green and me. And so it goes on with more variations, cleverly introducing the importance of word sequencing to children and celebrating a sunny day playing in the backyard.
Martina Heiduczek is adept at working with layers of scanned material, coloured pencils, water colours and gouache and here she creates uncluttered, magical, mostly green spaces filled only with essential detail. The gorgeous endpapers showing the different moods of duck, flowers and butterflies, a lot of eggs,  and apples set the mood and scene. Young children will enjoy discovering the many different places where the duck, the egg, the apple and the child turn up.
The illustrations have a charming slightly European feel to it – that green is so very fresh but Australian children will love it.
ABC Books 2020 Picture Books Hardback $24.99 Age 2+ISBN 9780733340185