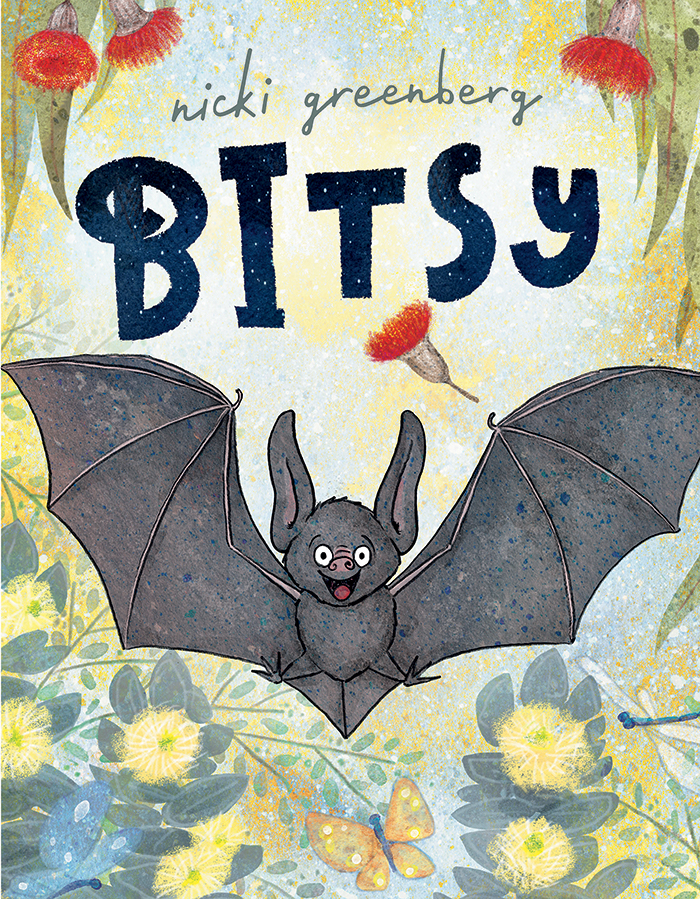 Bitsy
by Nikki Greenberg
reviewed by Mia Macrossan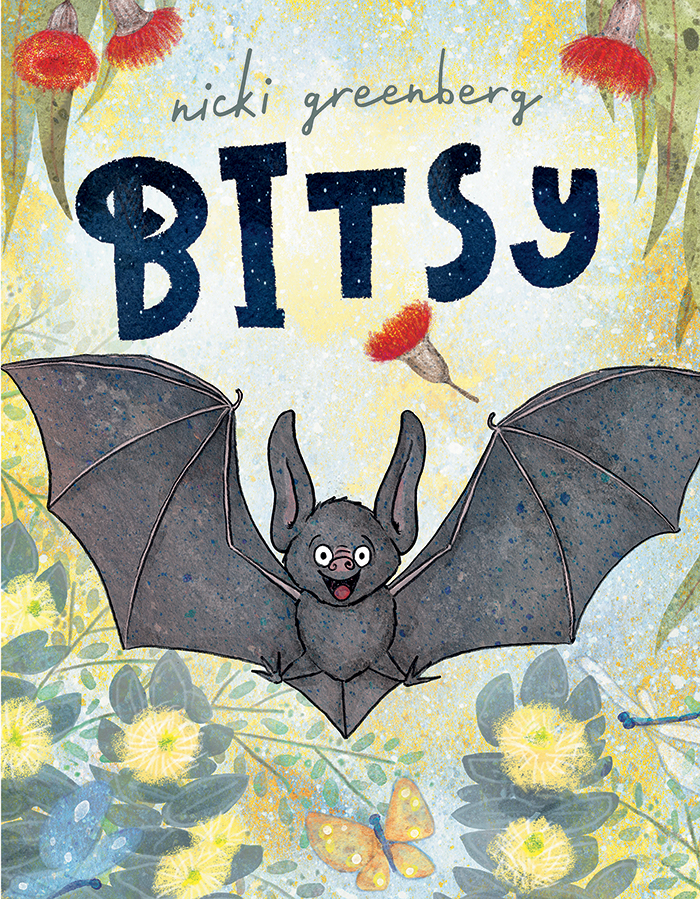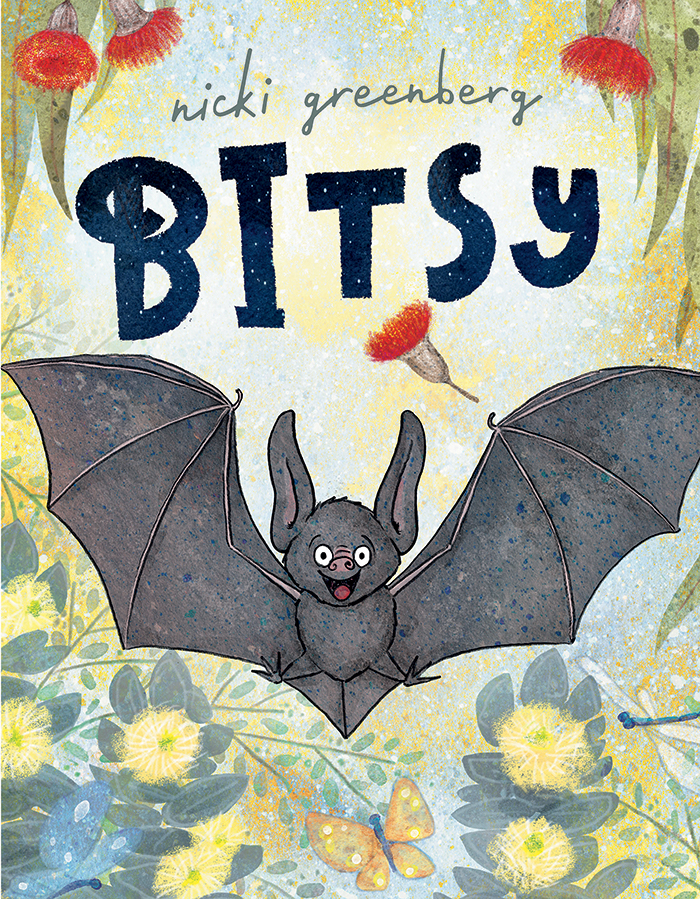 Greenberg is well known for her graphic adaptations of The Great Gatsby and Hamlet (joint winner of the 2011 Children's Book Council of Australia Picture Book of the Year award) but here she has come down from those lofty heights to write a jolly tale about a subversive little bat.
Told in irregular rhyme and illustrated in cheerful line drawings, brimful of energy and expression, Bitsy the bat  is restless, brave, and bored, hanging out in the cave. She goes off exploring  the day while the others bats are asleep. She revels in the glorious colours of daylight and when she befriends Mitzi, the friendly numbat they both have a grand time playing for a very long time.
The language is rich and inventive, full of alliteration, exclamations and inversions that a young child will enjoy hearing and using. Visually the perspective changes often in artwork that uses soft colours to show the Australian bush  and to highlight the contrasts between velvety night and bright brilliant day.
Themes of adventure, exploring and friendship underpin this joyful story of an enterprising young bat which will be enjoyed by young animals lovers everywhere.
Affirm Press 2019 Picture Book Hardback $24.99 Age 3 – 7 ISBN: 9781925870381