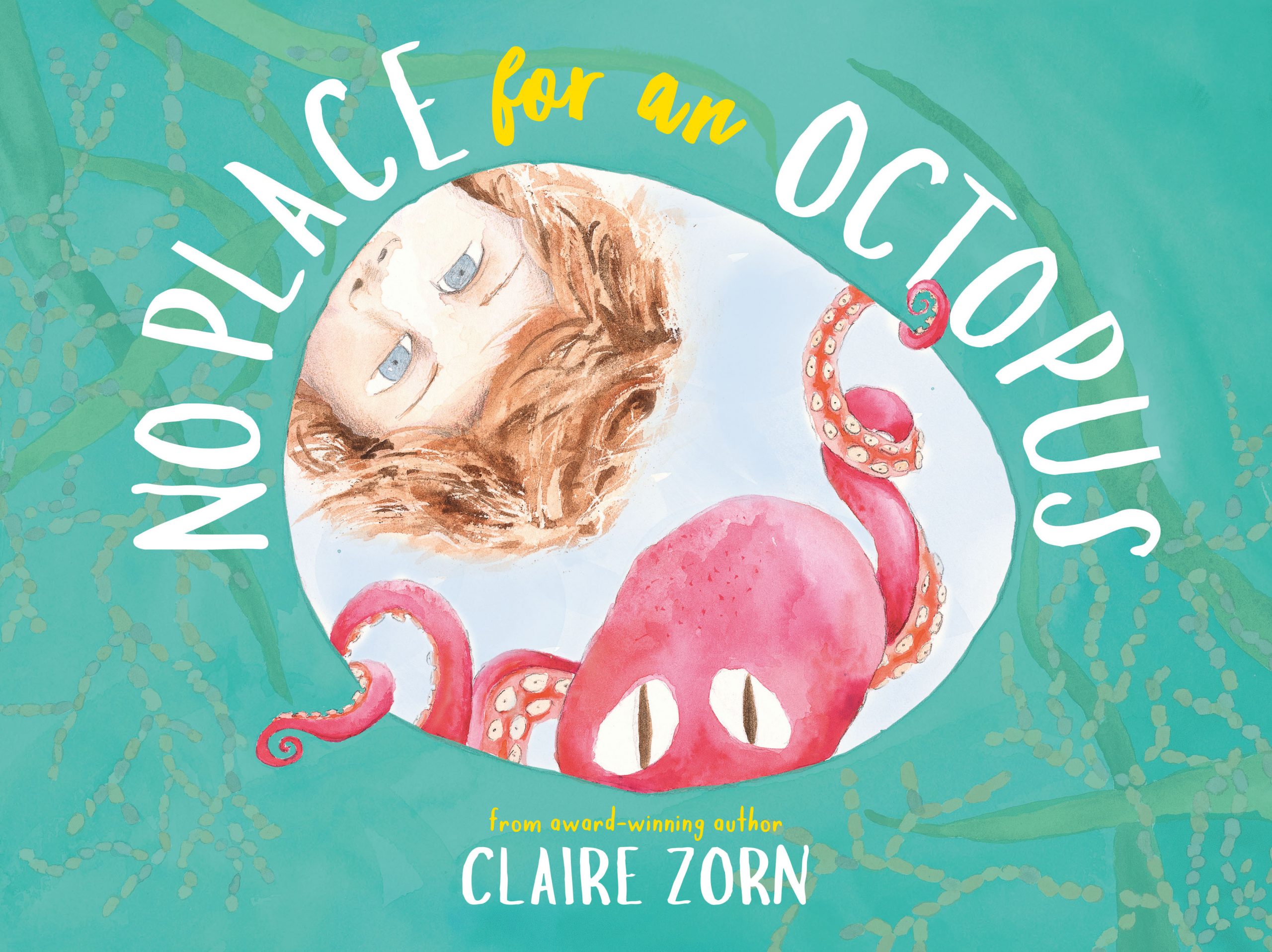 No Place for an Octopus
written and illustrated by Claire Zorn
reviewed by Mia Macrossan
This is a new beginning for Zorn who has previous won awards for her serious young adult fiction. Both The Protected  and One Would Think the Deep won CBCA Book of the Year awards.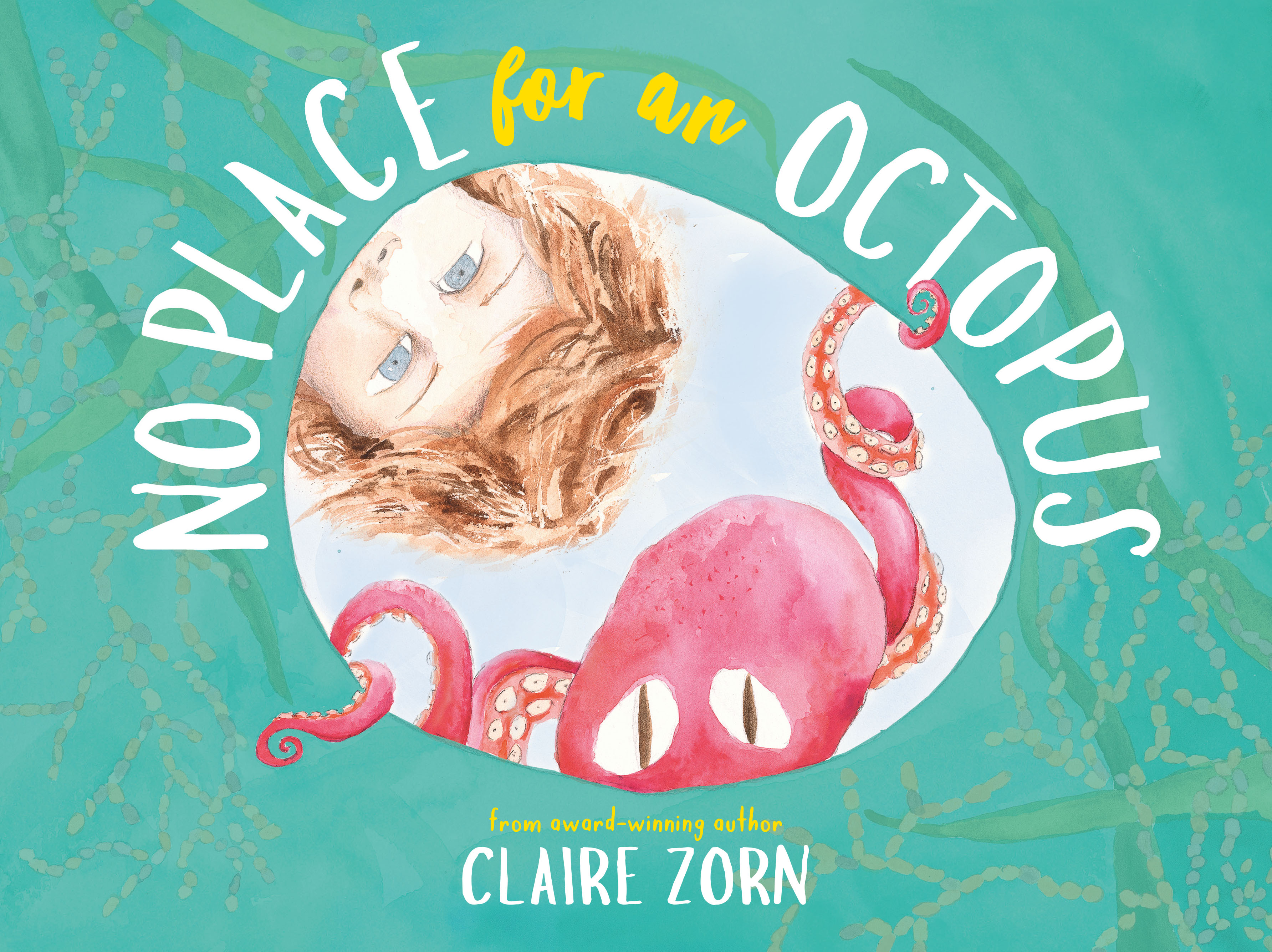 No Place for an Octopus is about a young boy who goes walking along the rocks and finds an octopus hiding behind the seaweed.
The boy wonders if the octopus is lonely hungry wet and cold and considers taking it home as it would be an interesting friend, thoughtful and peculiar.
He imagines all the fun things they could do together at home. His thinking comes full circle as he imagines taking it for walks along the beach to look at the rock pools.
Zorn wanted to engage with a child's love of the absurd by placing the octopus in all sorts of silly scenarios and also to create an exercise in empathy where the child is able to identify the octopus's feelings about the situation it finds itself in.
She has used the vibrant colours of the sea shore to create the world of the story. There's even a big hole in the cover showing the boy and the octopus looking out at you. The clue as to what the story is all about is in the title.
University of Queensland Press 2019 Picture Book Hardback $24.95 Age 3+ ISBN 978 0 7022 6260 9