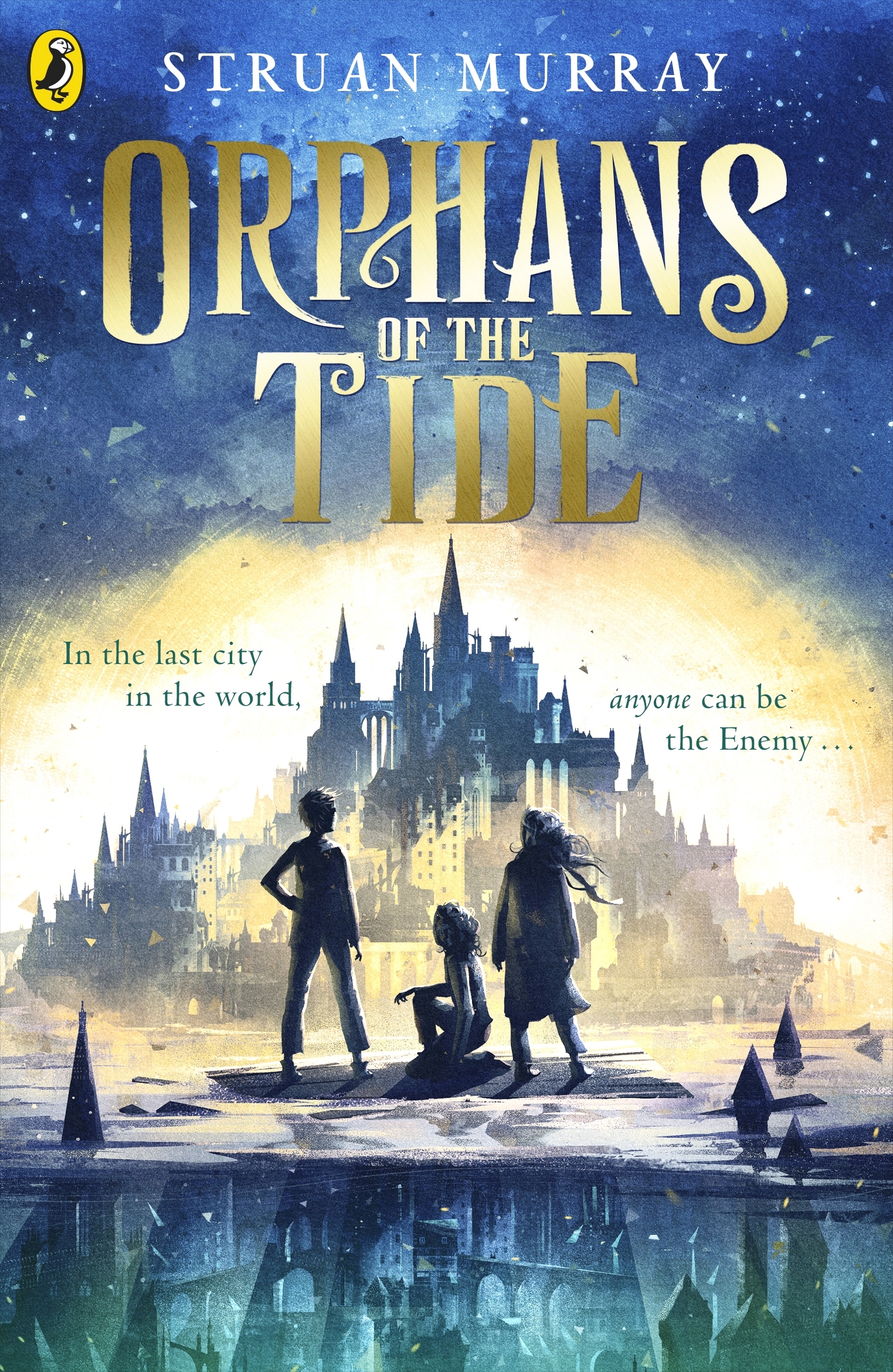 Orphans of the Tide
by Struan Murray
reviewed by Sarah Custance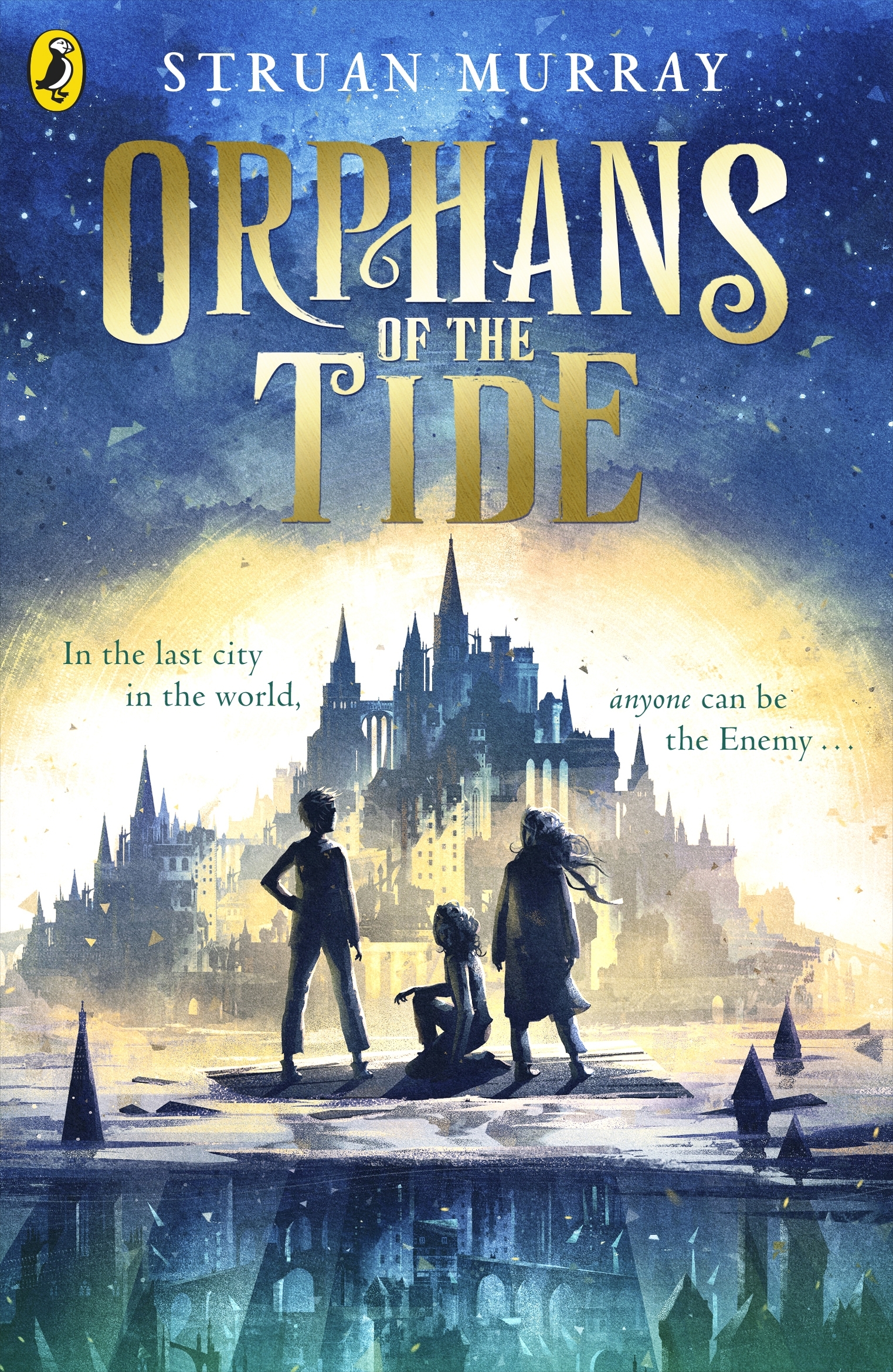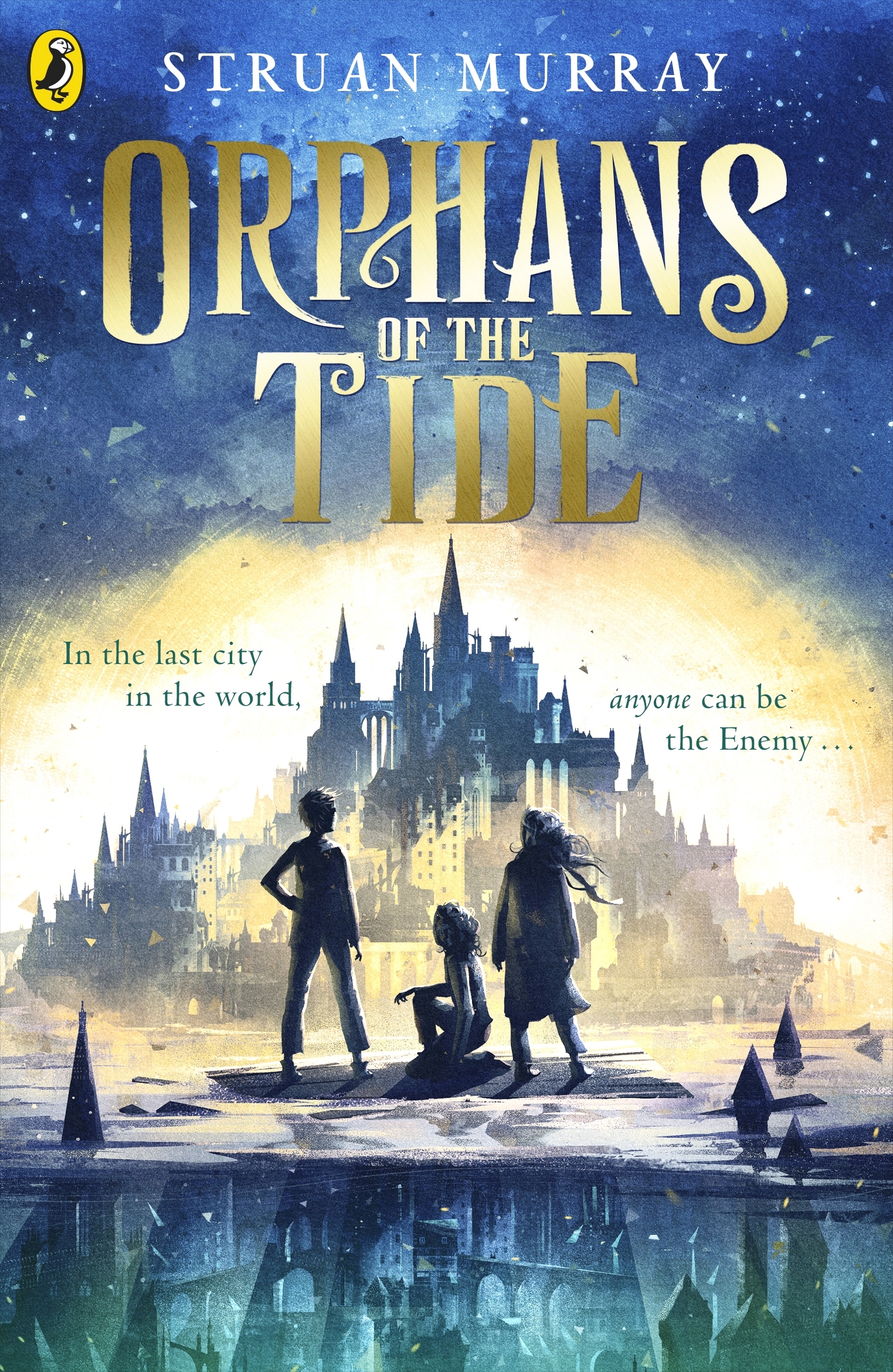 Struan Murray is a Scottish author making a strong debut with his middle-grade novel Orphans of the Tide. The novel draws the reader in so quickly with a fast-paced plot, believable characters and a fantastical setting that it is hard to believe it is Murray's first published book.
There are three main characters: the lead character is 12 or 13-year-old Ellie, a young inventor trying to live up to her mother's legacy; Anna, Ellie's best friend and helper; and Seth, a boy who is on the run after his mysterious appearance from the belly of a whale. He has no memory of who or what he is, but he is different in a special way.
After the whole world was engulfed by The Enemy all that remains is The City rising from the sea, built upon the drowned remains of the former capital. The citizens are terrified of when The Enemy may strike again, as it comes every few decades taking a human Vessel before manifesting its own form to wreak havoc and death upon the people. Now with the strange appearance of Seth the city people are convinced that he is the next Vessel and must be killed before The Enemy is released and destroys the city.
While fighting her own past can Ellie rescue Seth and find a way to save them both before either The Enemy is unleashed, or the townspeople put them to death?
This is a fast paced middle-grade novel with a plot that will keep you hooked until the very end. The original setting and advanced themes are more suited to upper middle-grade readers, but an accomplished younger reader will be equally enthralled with the book.
As 'The City' itself is such an integral part of the novel it can be a bit disorienting working out where the characters are at different points, but this is easily resolved by using the map in the front of the book.
Friendship, trust, persecution, justice, righteousness, daemons and saints, loyalty, devotion, honour, and family are just some of the underlying themes woven through the story. Murray is excellent in presenting these themes in such a way that you think yourself about what you would do in certain situations.
If you are after a book that you can't put down then this is the perfect read, especially appealing for avid readers who are starting to want more substance in their stories. Fans of Philip Pullman's Northern Lights, Mortal Engines by Phillip Reeve, and Ice Wolves by Amie Kaufman will find a new favourite in Orphans of the Tide.
Puffin 2020 Paperback $14.99 ISBN: 9780241384435