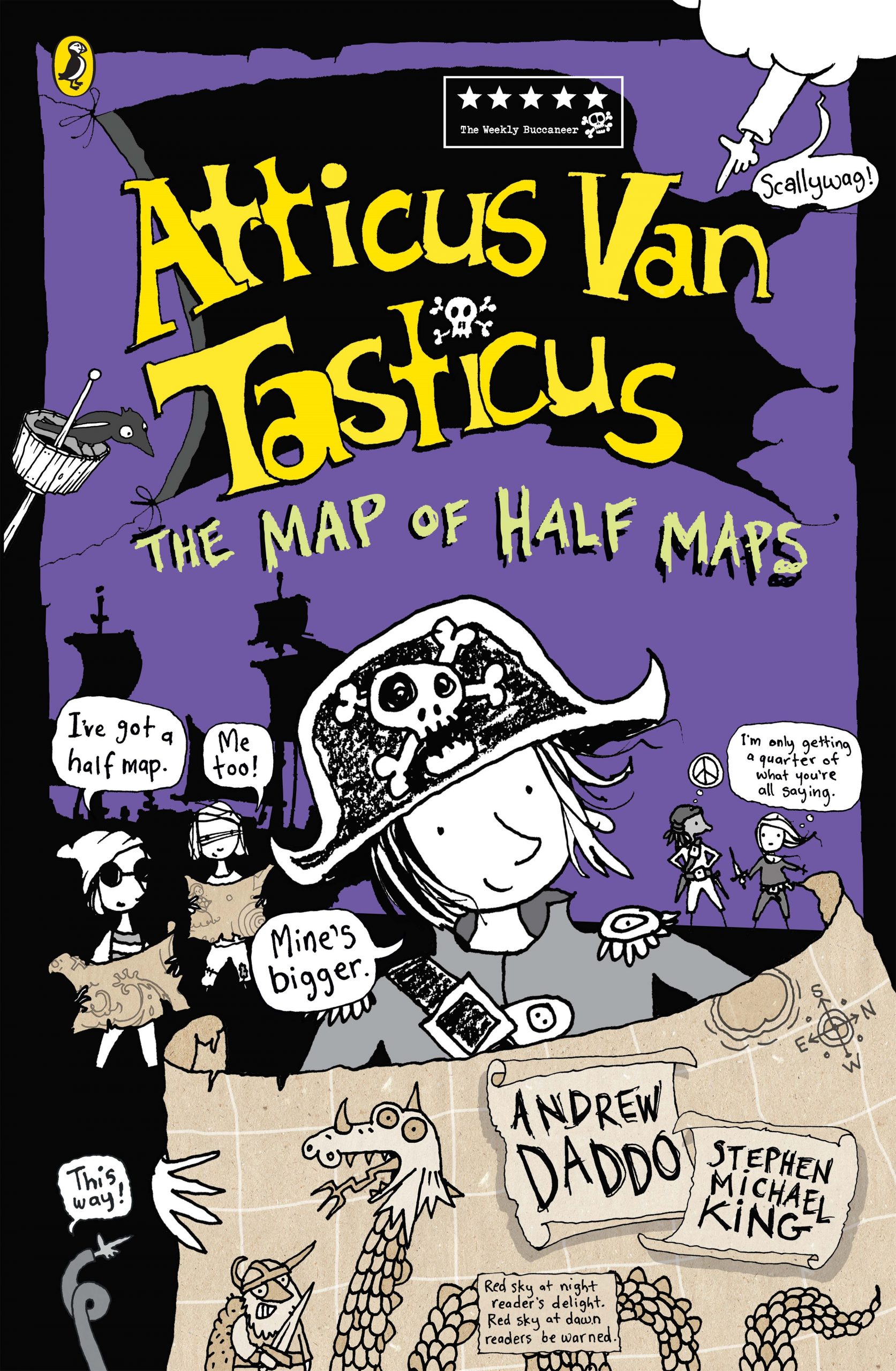 Atticus Van Tasticus 2: The Map of Half Maps
by Andrew Daddo
illustrated by Stephen Michael King
reviewed by Sarah Custance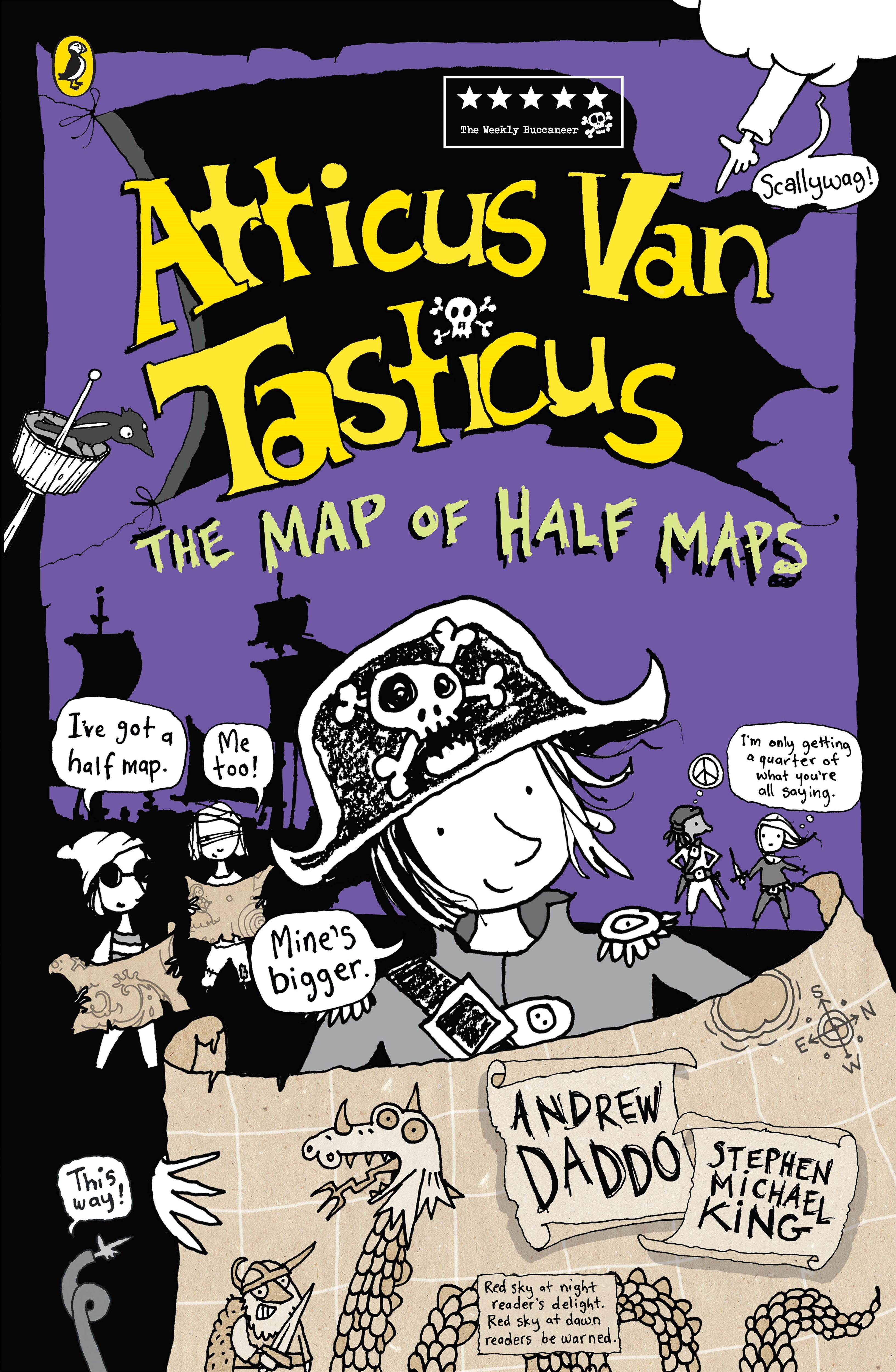 Andrew Daddo is a versatile man with a career in TV shows, podcasts, and writing. His latest endeavor has been writing middle-grade fiction starting with 'Atticus Van Tasticus' and now here is the second Atticus book 'The Map of Half Maps'. The third Atticus book is due for release in September this year.
In the first book we follow 11-year-old Atticus as he inherits a pirate ship, finds a crew, runs from battle and obtains half a map. Now we join Atticus as he attempts more piratey pursuits:  a Viking encounter, rival pirates, the pursuit of treasure, a strange encounter with a man that keeps dying but not quite, and the ever growing need to find the other half of their treasure map. As it is full of more pirating language, strange names and confusing conversations it will have your reader in fits of giggles thinking alongside Atticus "How good is Piratin'?!".
Where the first book lacked the typical  adventures you would expect from a pirate book the second has absolutely made up for it. Not only do we get fights with other pirates, but we get some Vikings thrown in for good measure! The journey to find the other half of Atticus' map turns into a fun and fast paced book as the book twists and turns at every chance. "The Map of Half Maps" is a huge improvement upon the first book and I would even go so far as to say, skip the first book if you can and go straight for the second, you don't miss much and its all nicely (and quickly) recapped throughout this book anyway.
Great for fans of the 'Treehouse' books by Andy Griffiths, the 'Bad Guys' series by Aaron Blabey, and any of Anh Do's series.
Puffin 2020 Paperback $14.99 272 pages ISBN: 9781760892913