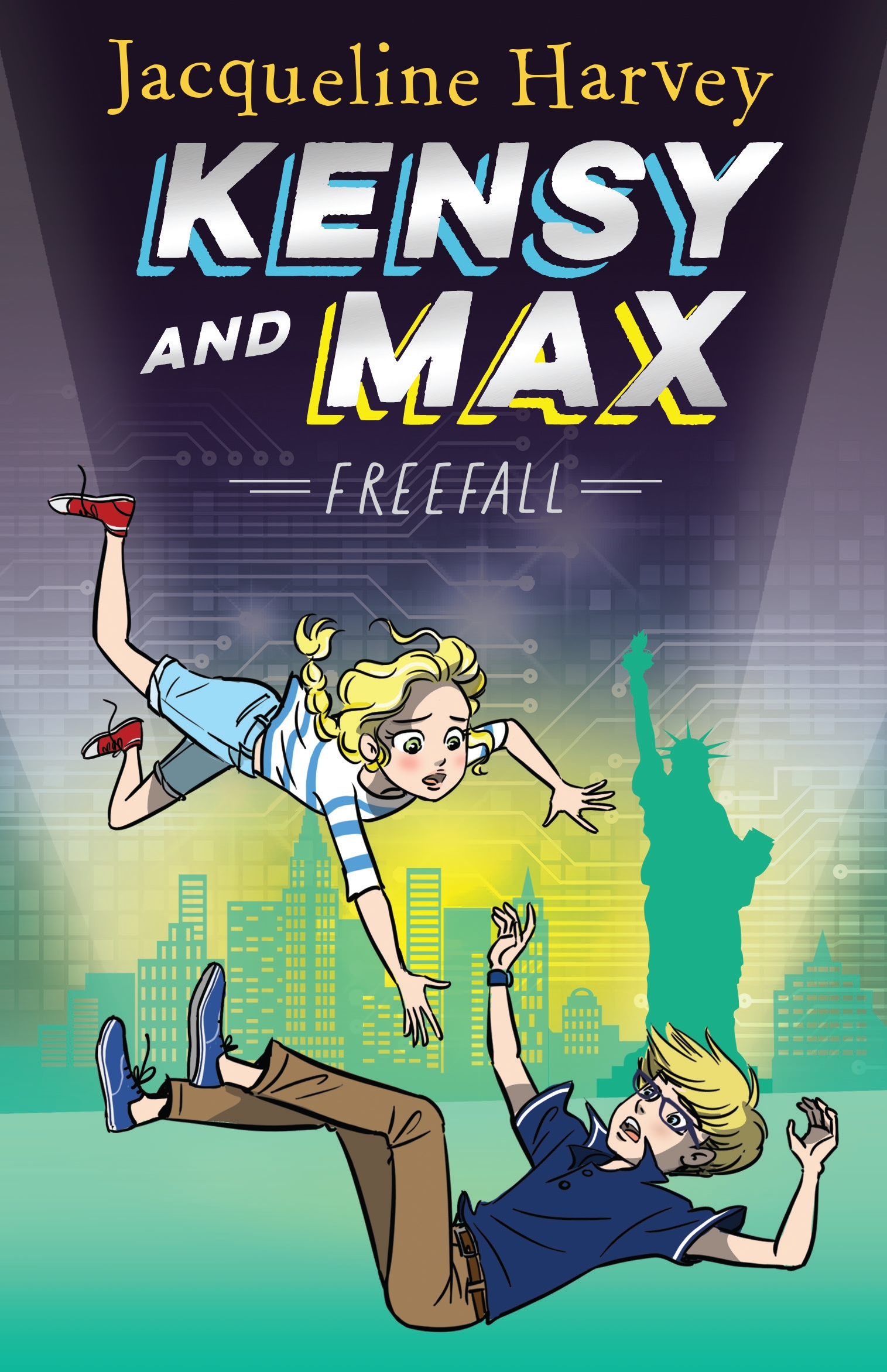 Kensy and Max 5: Freefall
by Jacqueline Harvey
reviewed by Sarah Custance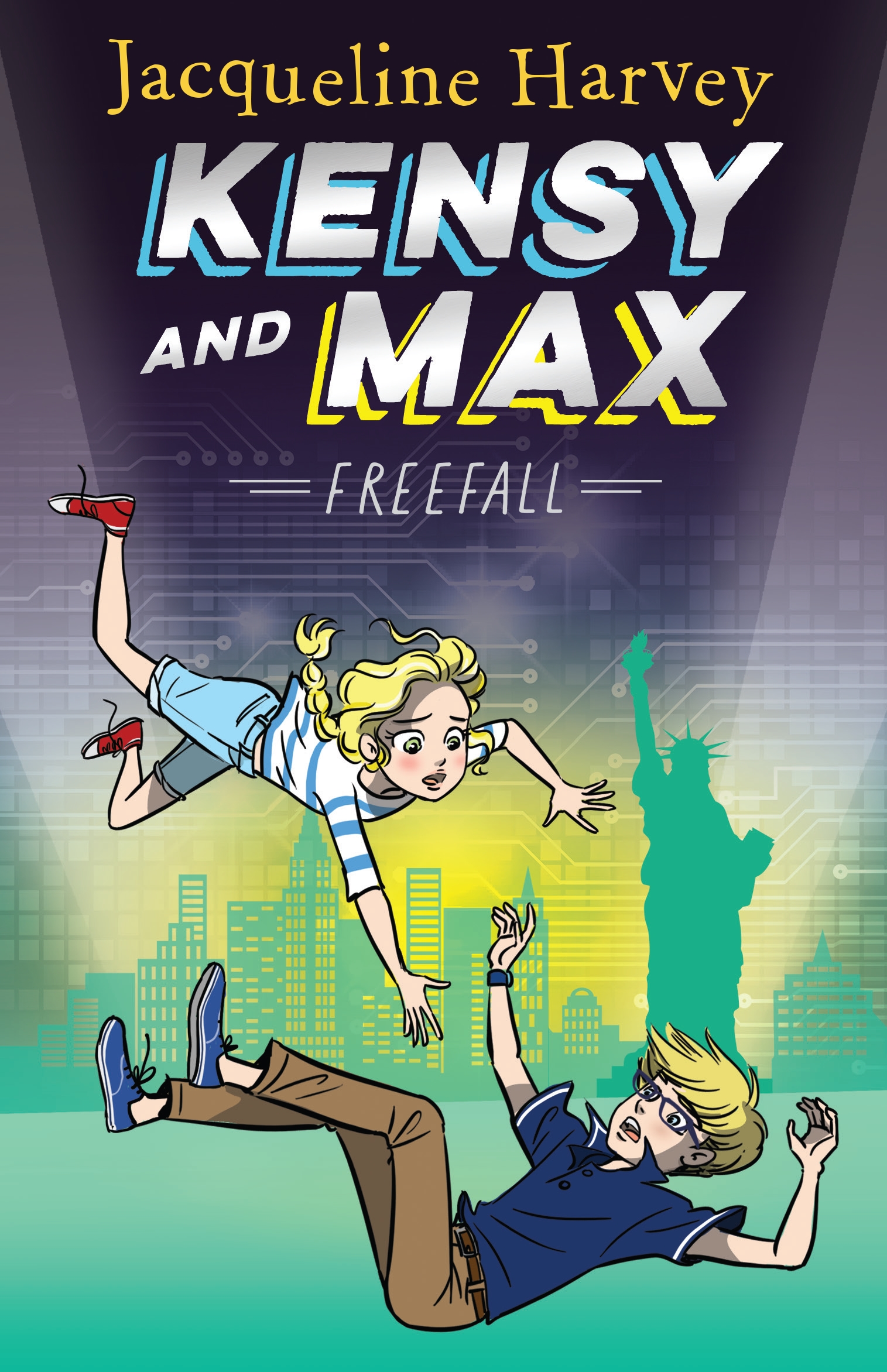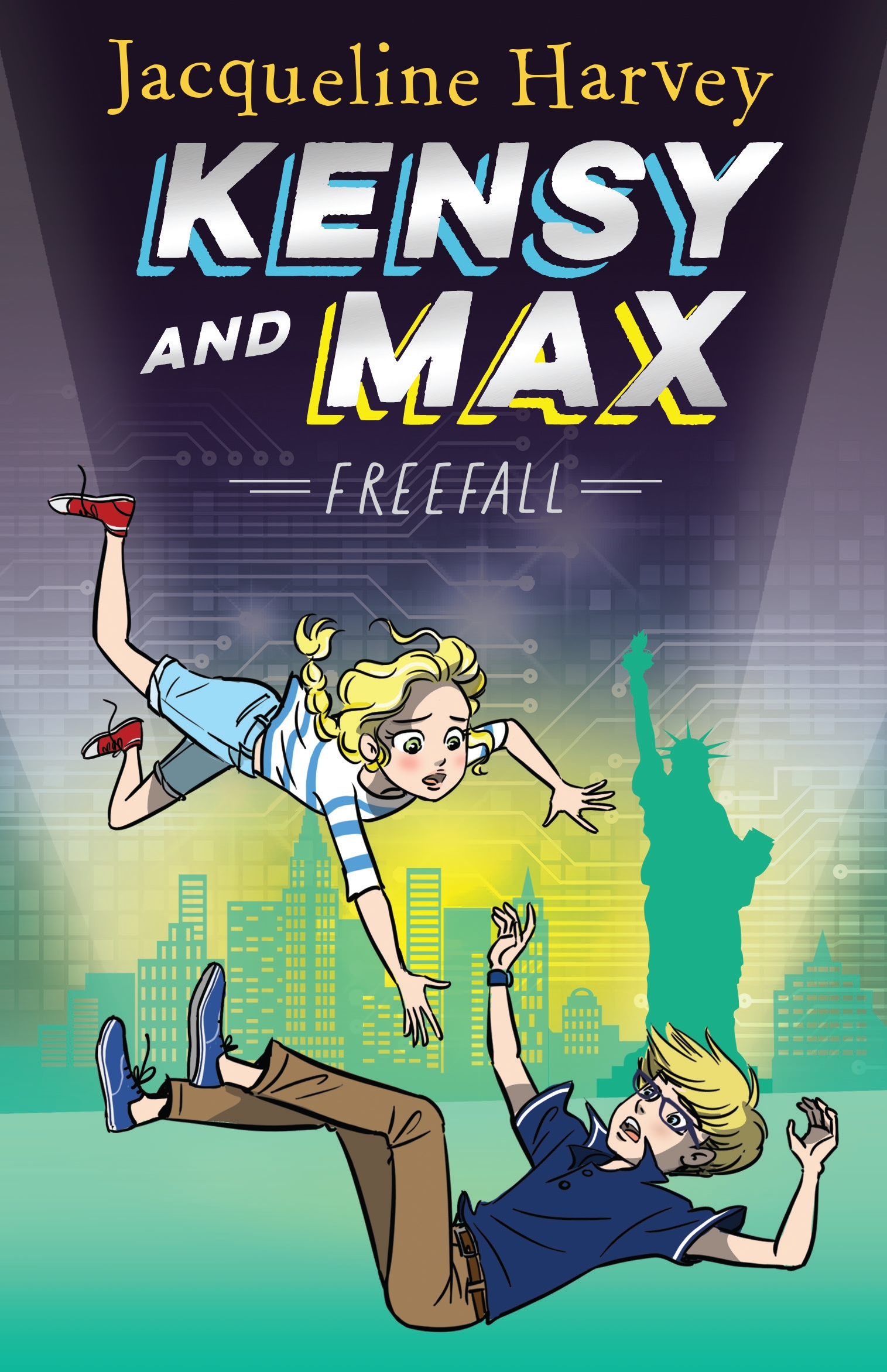 Jacqueline Harvey is a successful Australian children's author best known for her 'Alice-Miranda' series (now at 18 books) and the 'Clementine Rose' series (now at 15 books). Kensy and Max is a relatively new series with 'Freefall' being the 5th and most recent book.
11-year-old twins Kensy and Max are supposed to be having a relaxing school holiday at their grandmother Cordilia's country home with their friend Curtis who has flown in from Australia. However, they are discovering that it's hard to have a relaxing time when your whole family are secret agents (working for Pharos), both of you are agents-in-training, and your friend is being secretly assessed as a possible recruit into the 'family business'.
When Cordilia announces a surprise family trip to New York everyone is excited but new misadventure awaits the twins and Curtis. Exploding boats, a serial killer using mail to poison their victims, a scrape with Pharos witness-protection-program, old nemesis Dash Chalmers, kidnapping attempts and more await them in New York. When suddenly the twins aren't sure who they can trust (family included) they must rely on instincts and friendship to help them find the truth and catch the bad guys.
There is a slow beginning introducing all of the characters, settings, and recapping parts of the previous books to set up the story but once this is done it is fast and action packed up until the very last pages. This is a very enjoyable spy series, but you do need to read them in order to get the full impact, do not just jump in at this book. You will not regret reading through the books in order. Unlike Harvey's other two series which would most often be described as "girl books" this series has both genders as the main characters (being twins) so it appeals to a much wider audience range.
Any budding sleuth or spy will love these books. Perfect for fans of Enid Blyton's mystery novels, 'Potkin and Stubbs' by Sophie Green, 'Friday Barnes' by R.A. Spratt, older readers of this book may enjoy more complex books such as 'Artemis Fowl' by Eoin Colfer.
Puffin 2020 Paperback $16.99 400 pages ISBN: 9780143796985