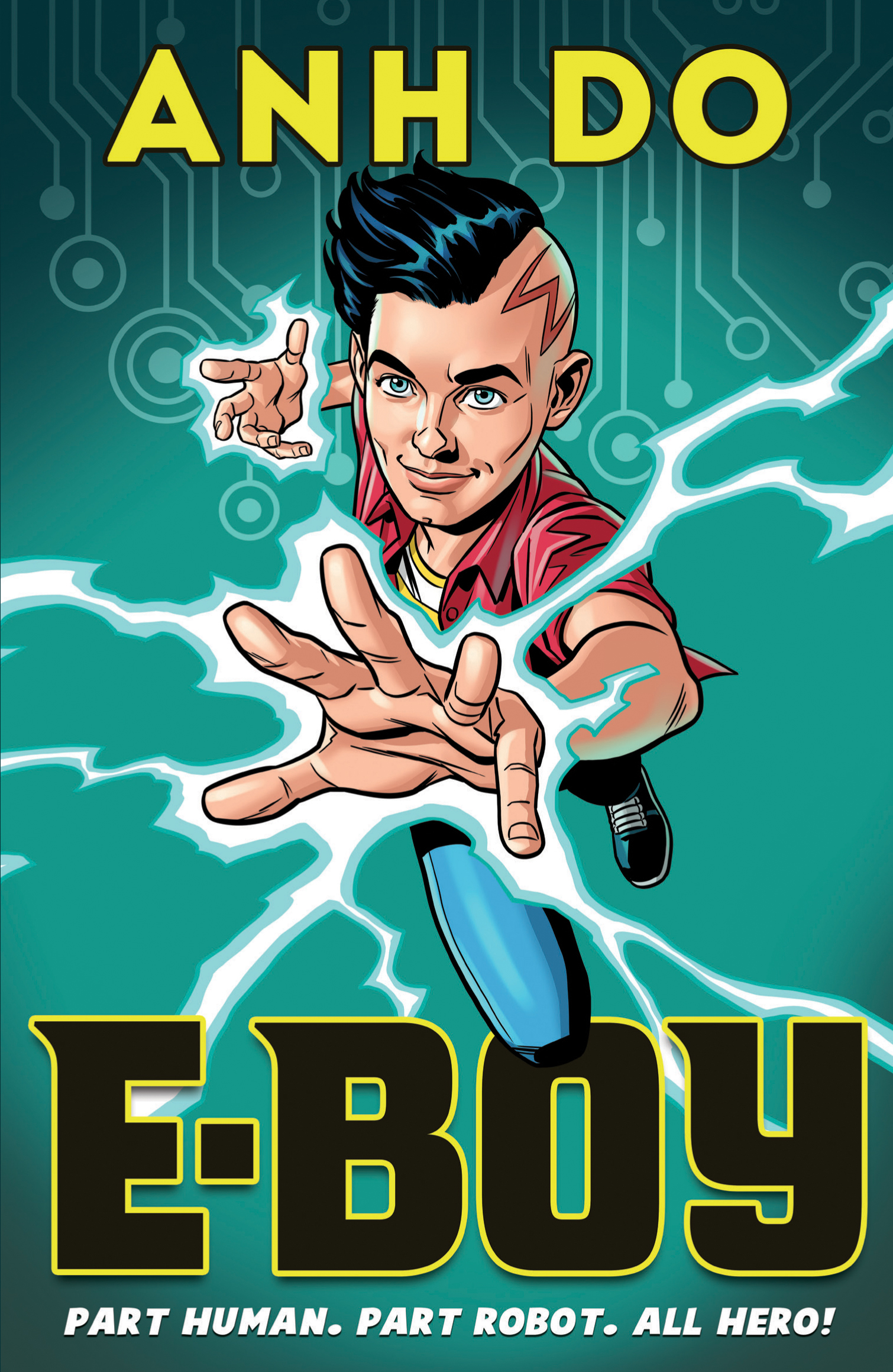 E-Boy #1 : Lightning Strike
by Anh Do
illustrated by Chris Wahl
reviewed by Sarah Custance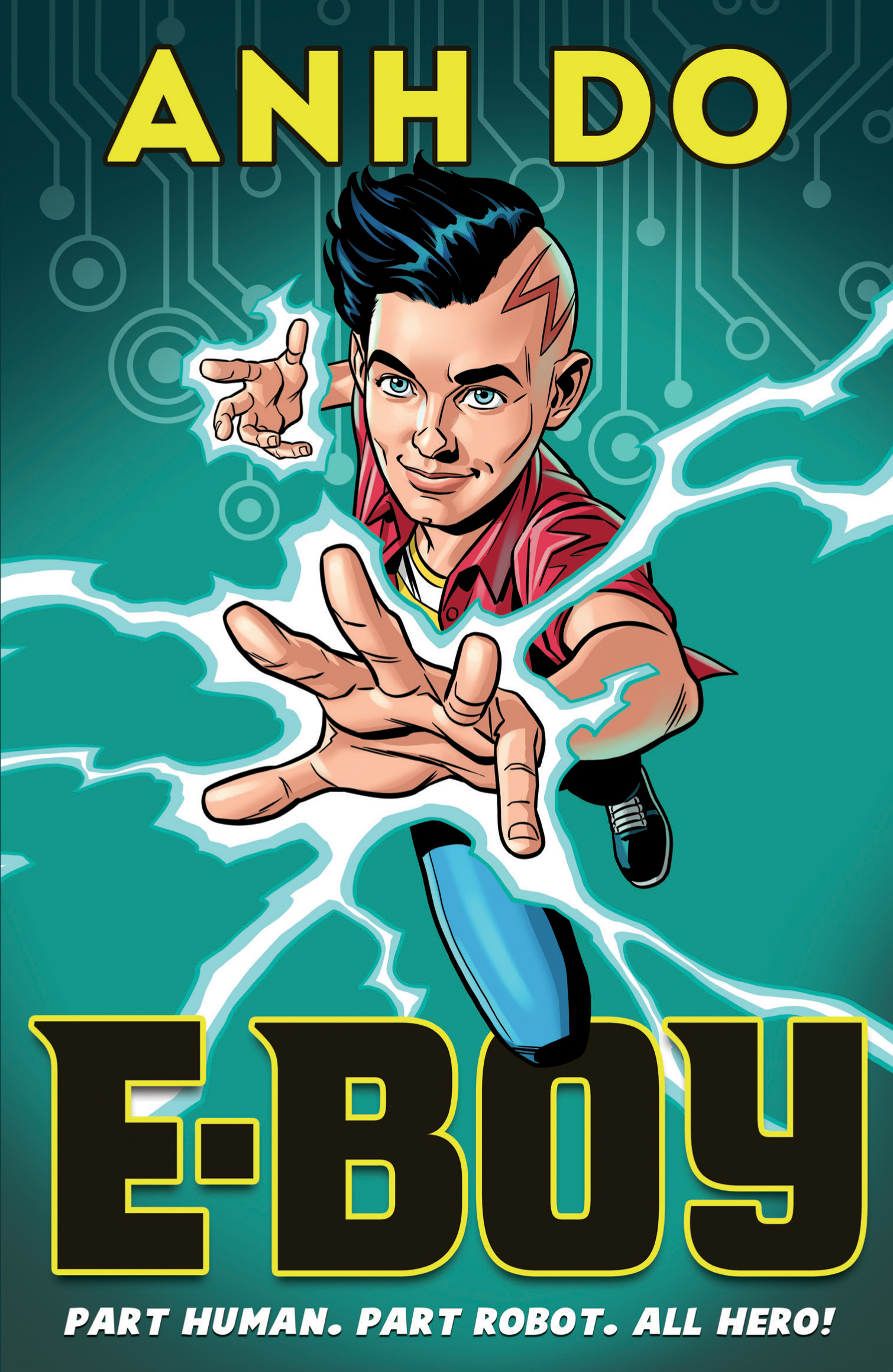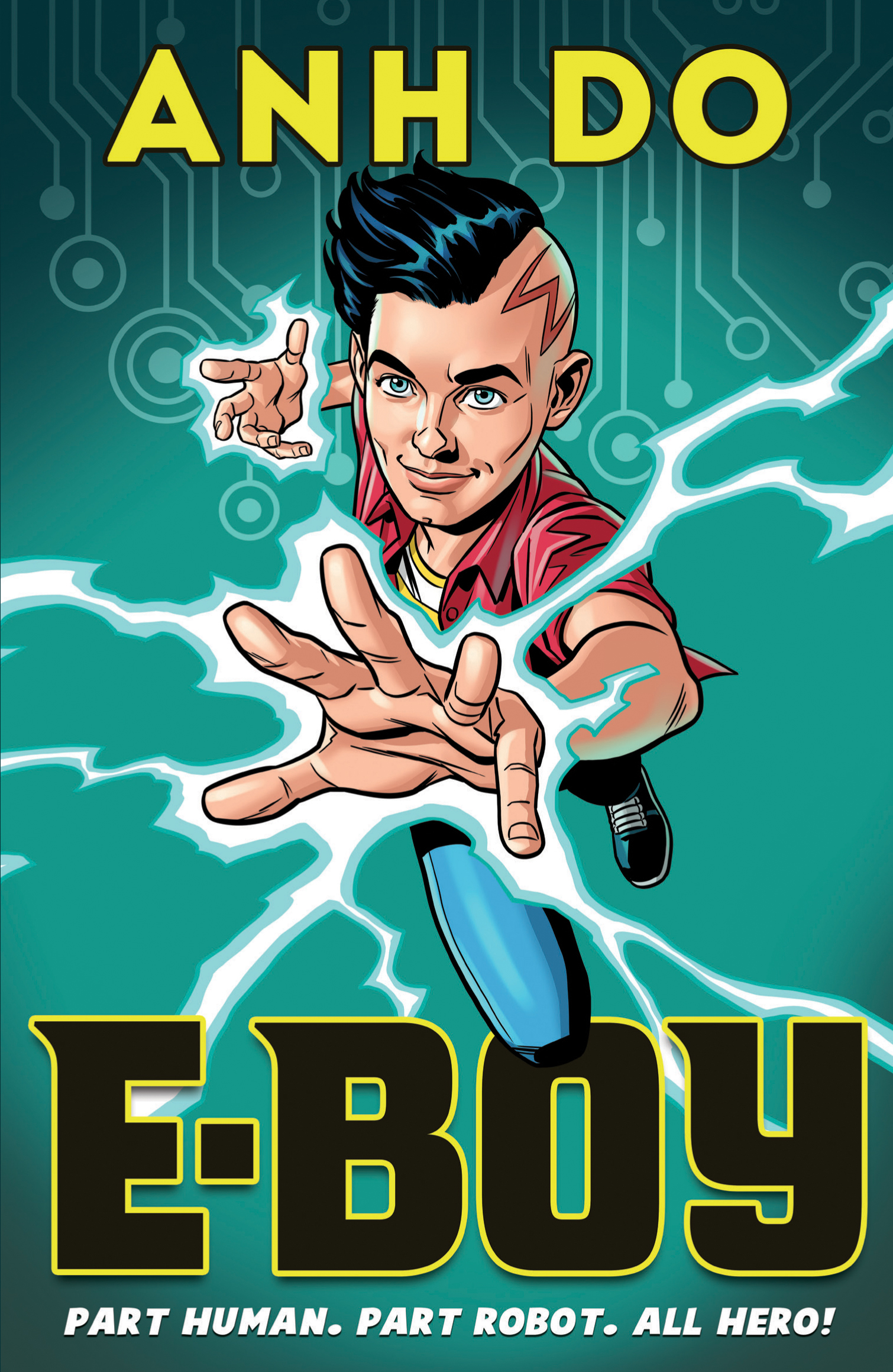 Anh Do is now a household name in children's books. The master of engaging reluctant readers alongside the likes of David Walliams with their ridiculously silly and funny books that have young readers in fits of laughter.
Lately Anh Do has taken a different turn from his traditional style of comedy books like the 'WeirDo', 'Ninja Kid', and 'Hot Dog' series, and written some books with more serious themes like 'Wolf Girl' and 'Rise of the Mythix'.
His newest series 'E-Boy: Lightning Strike' follows more along the line of the latter books with less comedy and more social and ethical themes.
In this first book we are introduced to Ethan a teenage boy around the age of 14 who, during an operation to remove a terminal brain tumour, is struck by lightning and learns that he now has the ability to telepathically control anything electrical.
During the lightning strike the humanoid android Gemini who was operating on him was also impacted and is now gaining his own powers of consciousness and awareness that no android is supposed to have.
After tampering with his parent's finances and hacking into an electoral voting system, Ethan finds himself on the run from the law and turns to the doctor who helped save him and created Gemini for help.
The two of them are faced with the responsibility of exposing government misconduct and practices while trying not to get themselves killed.
There are some pretty serious themes throughout this book – is it okay to steal from someone who is bad to help good people or is stealing still stealing? Is taking a life ever justified if it is perceived to be for the common good or is it still just murder? And other issues such as government cover ups, misuse of power, threats and kidnapping, robots having an existential crisis and more.
I had a problem with a few things in the book such as the need to have any of the above themes and issues in a book aimed at ten-year-olds. There is also something grating about the slick 'super normal boy who just wants to play sports, hang out with friends and get a girlfriend….. oh, by the way, I graduated super early from high school and now have a scholarship for computer programming at an elite university'.
All in all though, if you can handle the superhero tropes (including shady bad guys, implausible powers, and evil government conspiracies) then this will probably be an enjoyable book to read with a nice blend of middle-grade fiction/graphic novel feel.
I would say that this is probably NOT a good book for fans of the classic Anh Do comedy books and more suitable for fans of his new 'Wolf Girl' series.
Allen & Unwin 2020 Paperback $14.99 214 pages Age 10 – 14 ISBN 9781760877521