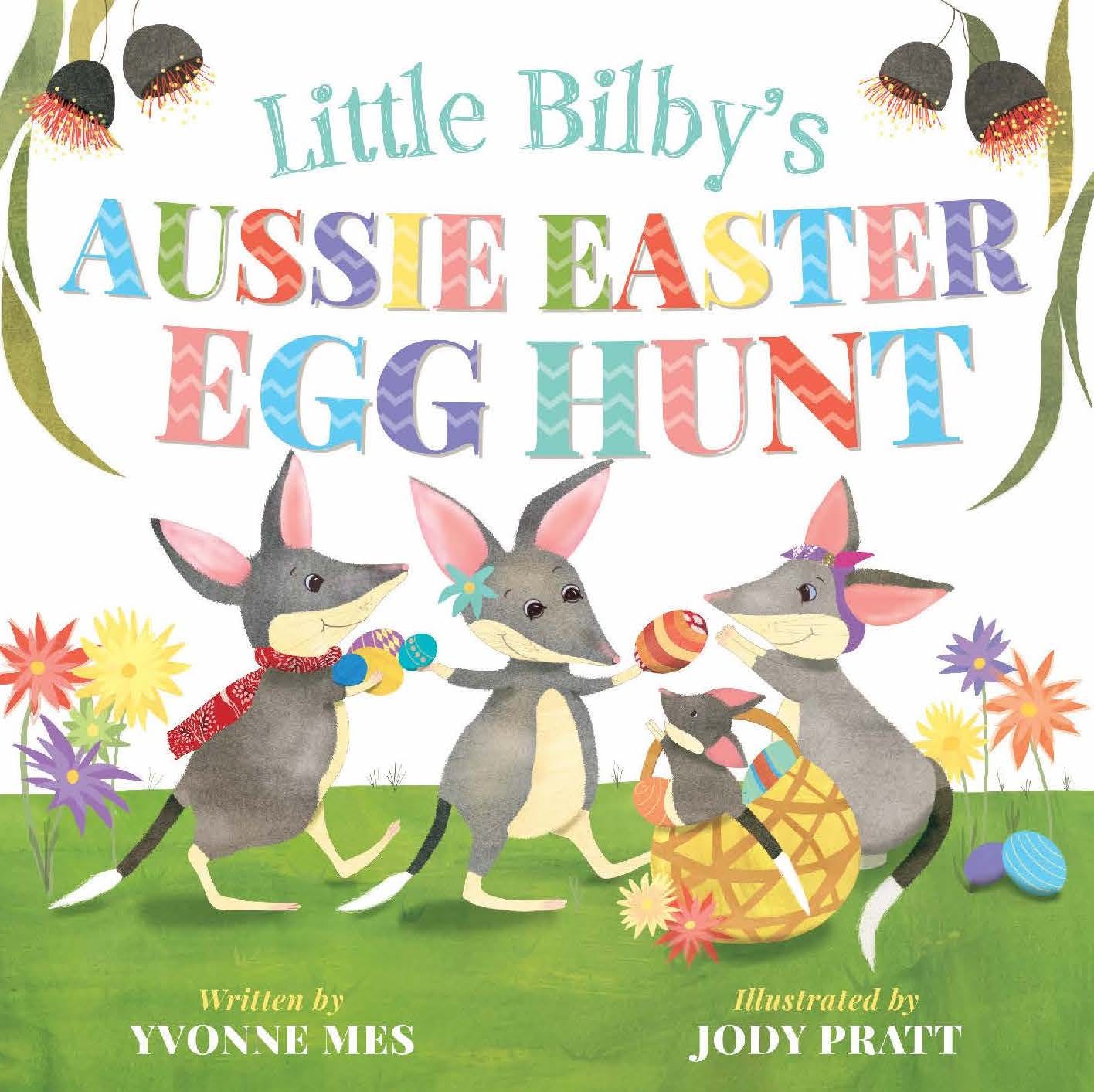 Little Bilby's Aussie Easter Egg Hunt
by Yvonne Mes
illustrated by Jody Pratt
reviewed by Mia Macrossan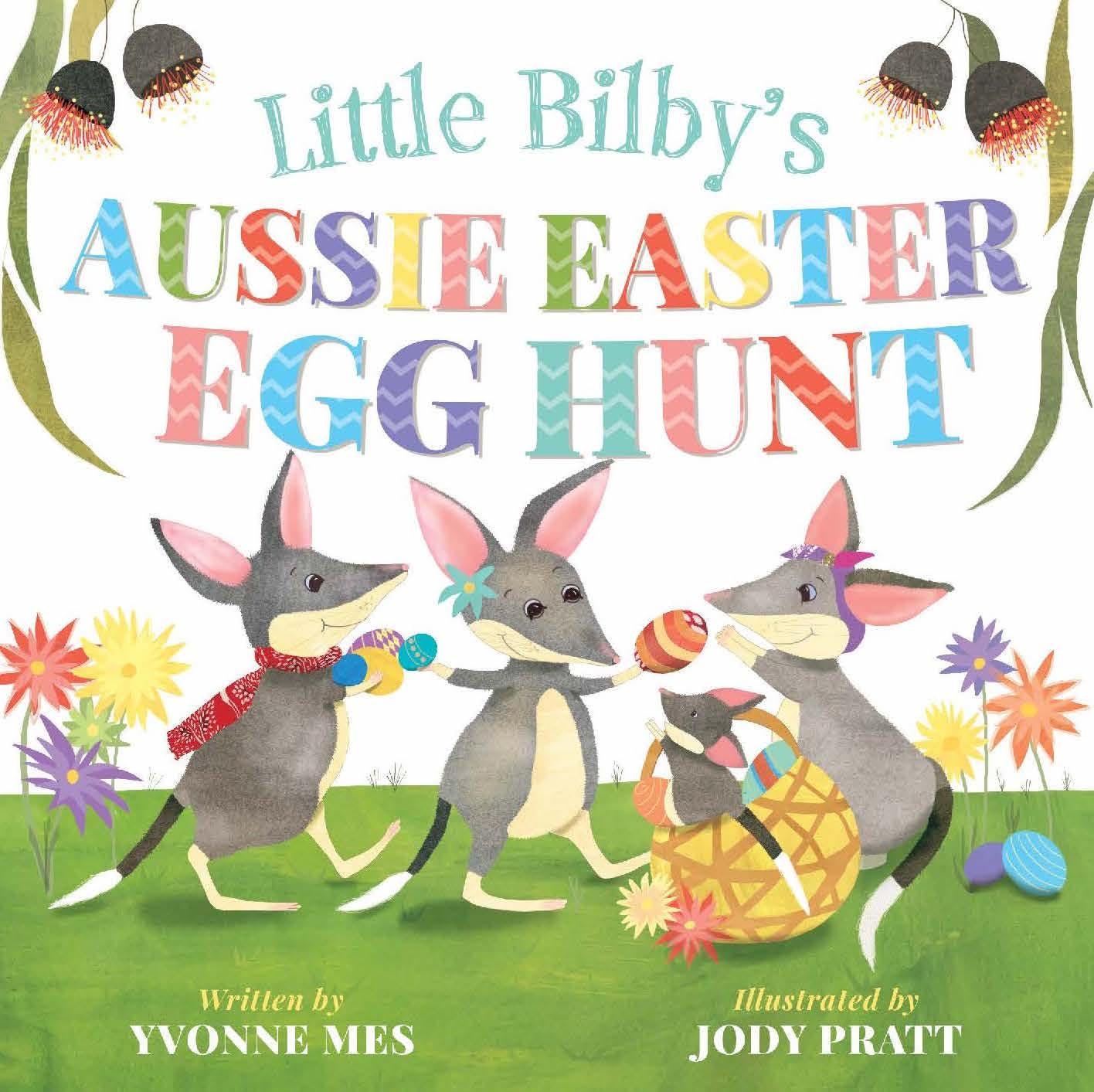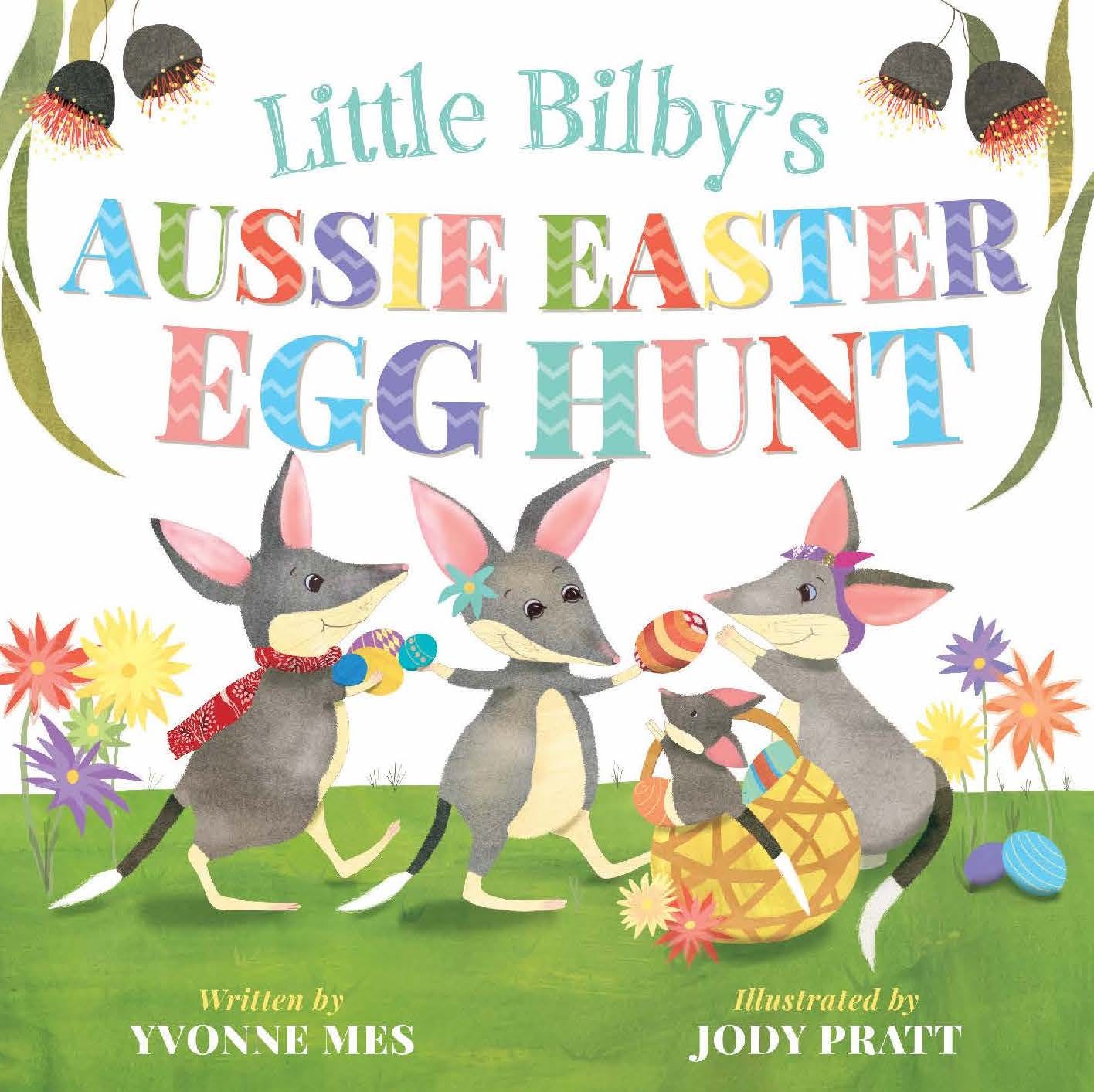 This charming board book contains a lot in a small package.
It is the perfect way to introduce your child to the joy and fun of Easter egg hunting in an Australian context. Three little bilbies are out looking for Easter eggs – they come across eggs belonging to iconic Australian animals: a kookaburra, a turtle, and even a cassowary.
The little bilbies search high and low, they look near and far, and over and under, thus familiarising very young children with these concepts.
Each animal claims its own eggs in its own particular way but ending each time with the same phrase' 'these eggs belong with me'. Will the bilbies succeed in finding some Easter eggs?
The repetition encourages prediction and participation. The font highlights keywords in a different colour and sometimes uses a bigger or smaller size to enliven the text blocks and to help make meaning.
Told in rhyme and illustrated in bright cheerful tones this is sure to appeal to the littlies. I did enjoy the sound effects made by each animal as it claims its eggs – sure to encourage everyone listening to join in.  $14.99.
Lothian Children's Books 2020 Board Book $14.99 Age 0- 4 ISBN 9780734419910