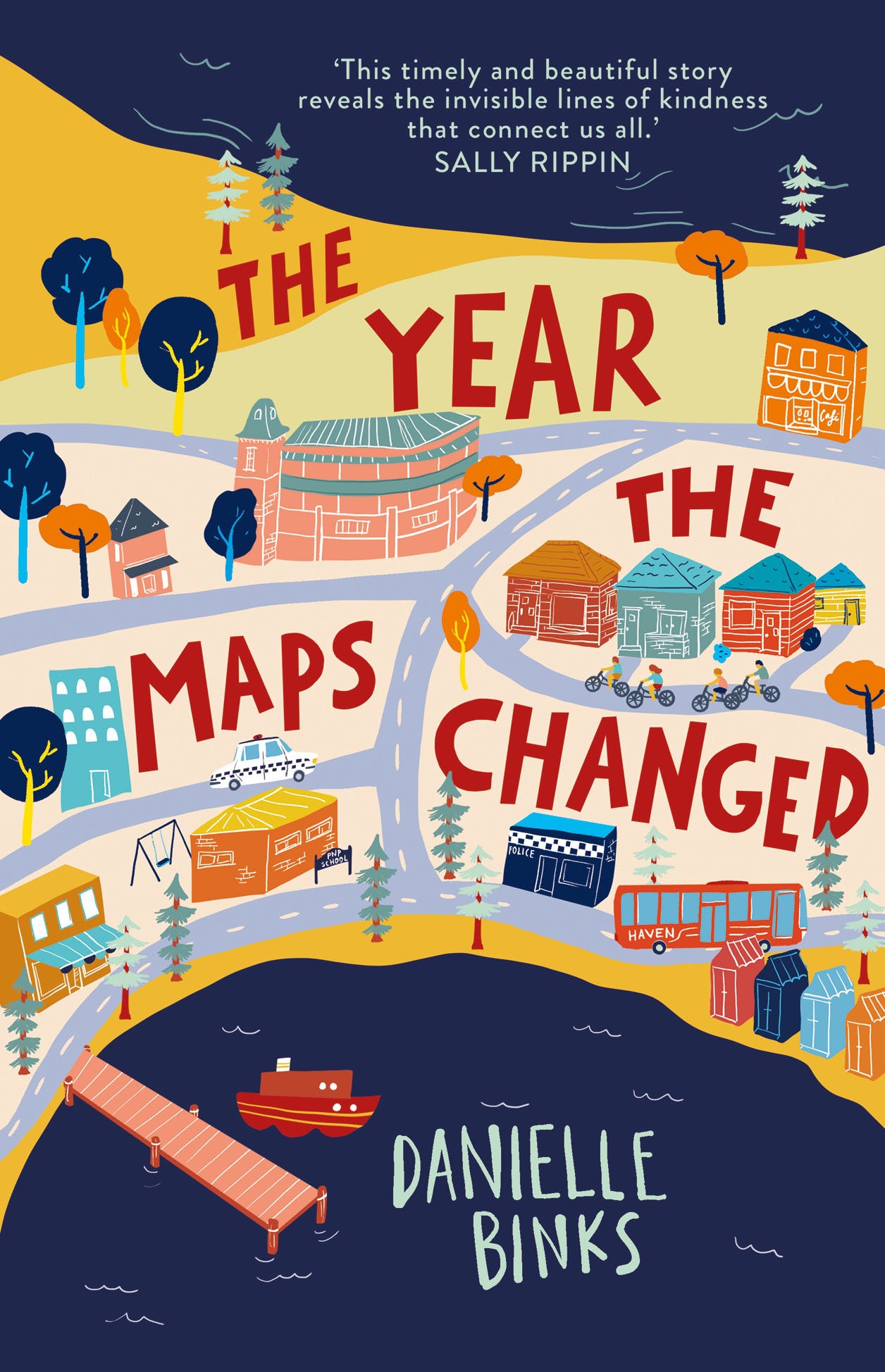 The Year the Maps Changed
by Danielle Binks
reviewed by Mia Macrossan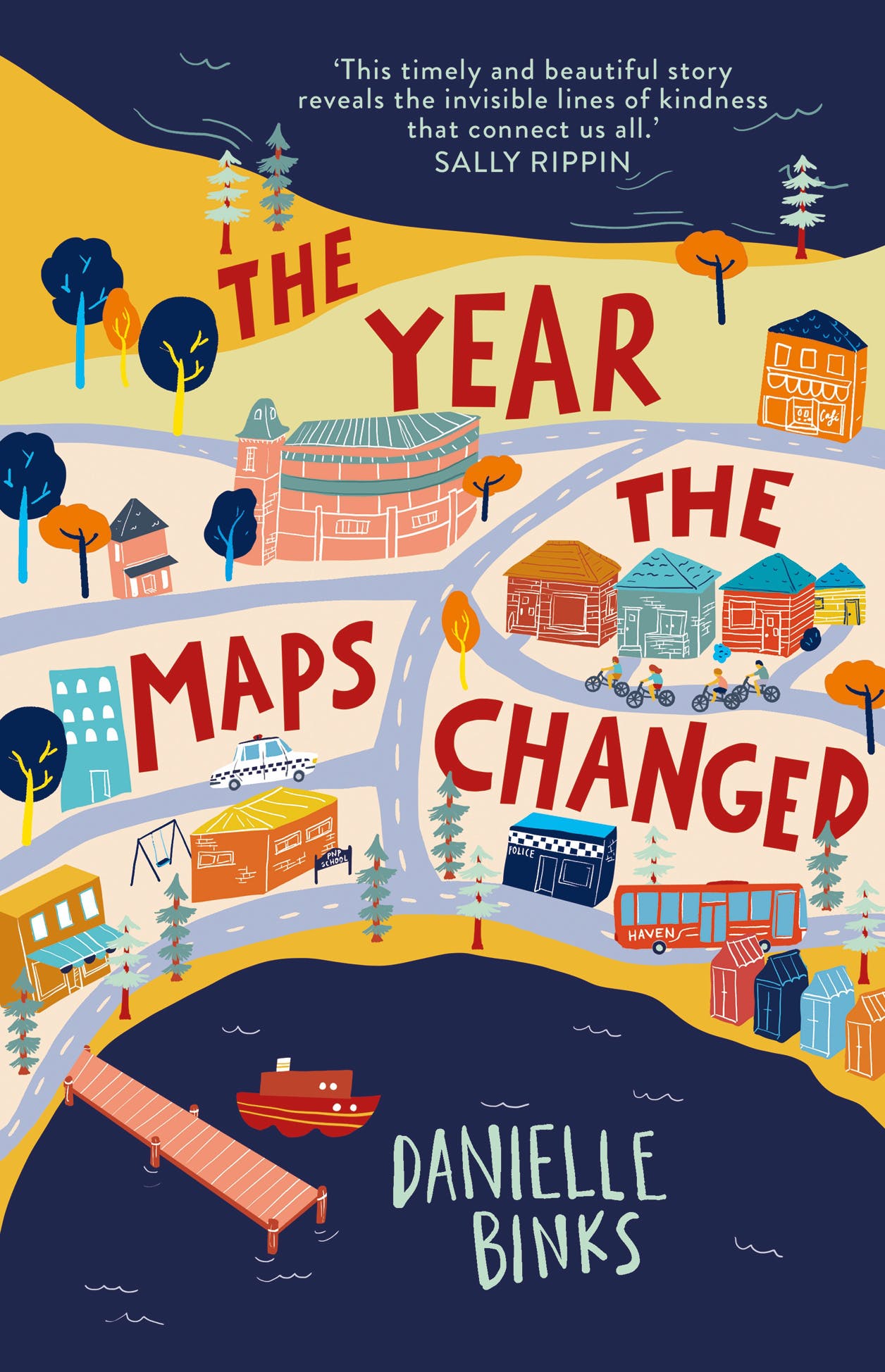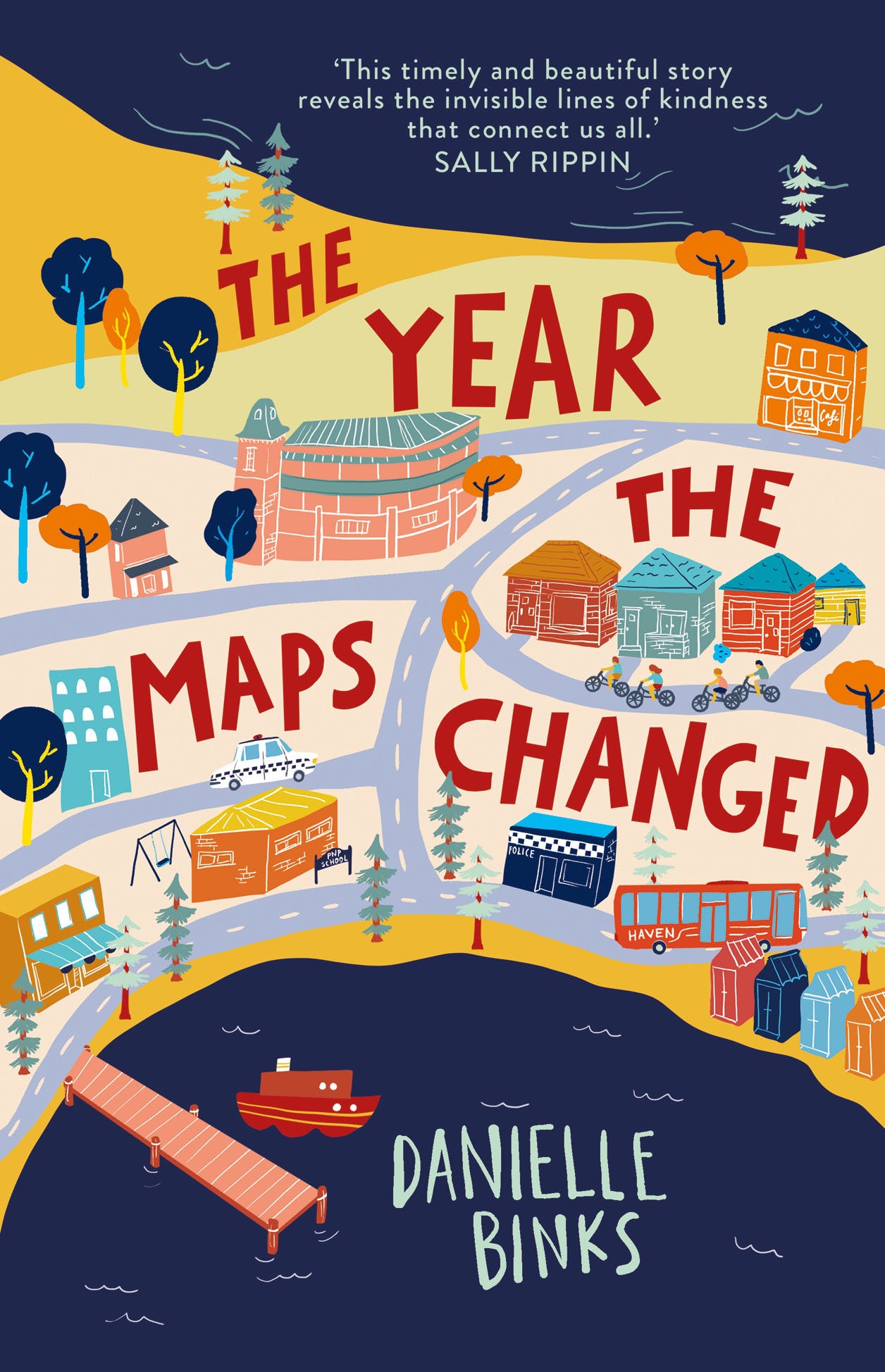 This debut novel is set in Sorrento in the Mornington Peninsula in 1999. It is an emotional drama that develops slowly gradually building up to an immersive picture of a family and community in conflict.
Its central character is eleven-year-old Winifred, known as Fred, Freddo or Winnie depending on who is talking. She still mourns the death of her mother eight years ago and is now trying to discover a new role for herself in a changing blended family.
Her stepfather, Luca, has a new partner, Anika,  who is pregnant and the mother of Sam, a boy a couple of years younger than Winifred.  She is not sure how to react to these newcomers as she feels that any affection expressed to a new family means disloyalty to her mother. Interestingly, her natural father is never mentioned.
In the midst of this personal drama, external events impose their own pressures. A group of Kosovan-Albanian refugees comes to a nearby government-run 'safe-haven' and as their lives connect, tensions arise at home, at school, and in Sorrento. There are obvious parallels with current government policy and treatment of people in detention centres today. Setting this situation in the past provides some distance but doesn't lessen the emotional impact of the trauma suffered by the newcomers.
Binks cleverly uses her extended metaphor of maps and contour lines to comment on the changing emotions and perceptions of the main characters. Over the year Winifred comes to terms with her new family, understanding her own feelings better and gains insight into how others feel. Her mixed emotions and the many and varied reactions caused by the presence of the refugees is shown with respect and sympathy.
This is a long immersive read richly infused with many themes including growing up, families, tolerance and acceptance, understanding change and the many different forms of love. Each short chapter is a mosaic tile that builds a touching picture of a time and place that still resonates today. A book that will be enjoyed by many and possibly studied in schools. Why aren't there any Teacher's Notes?
Lothian Children's Books 2020 Paperback $17.99 Age 10 – 14 ISBN 9780734419712