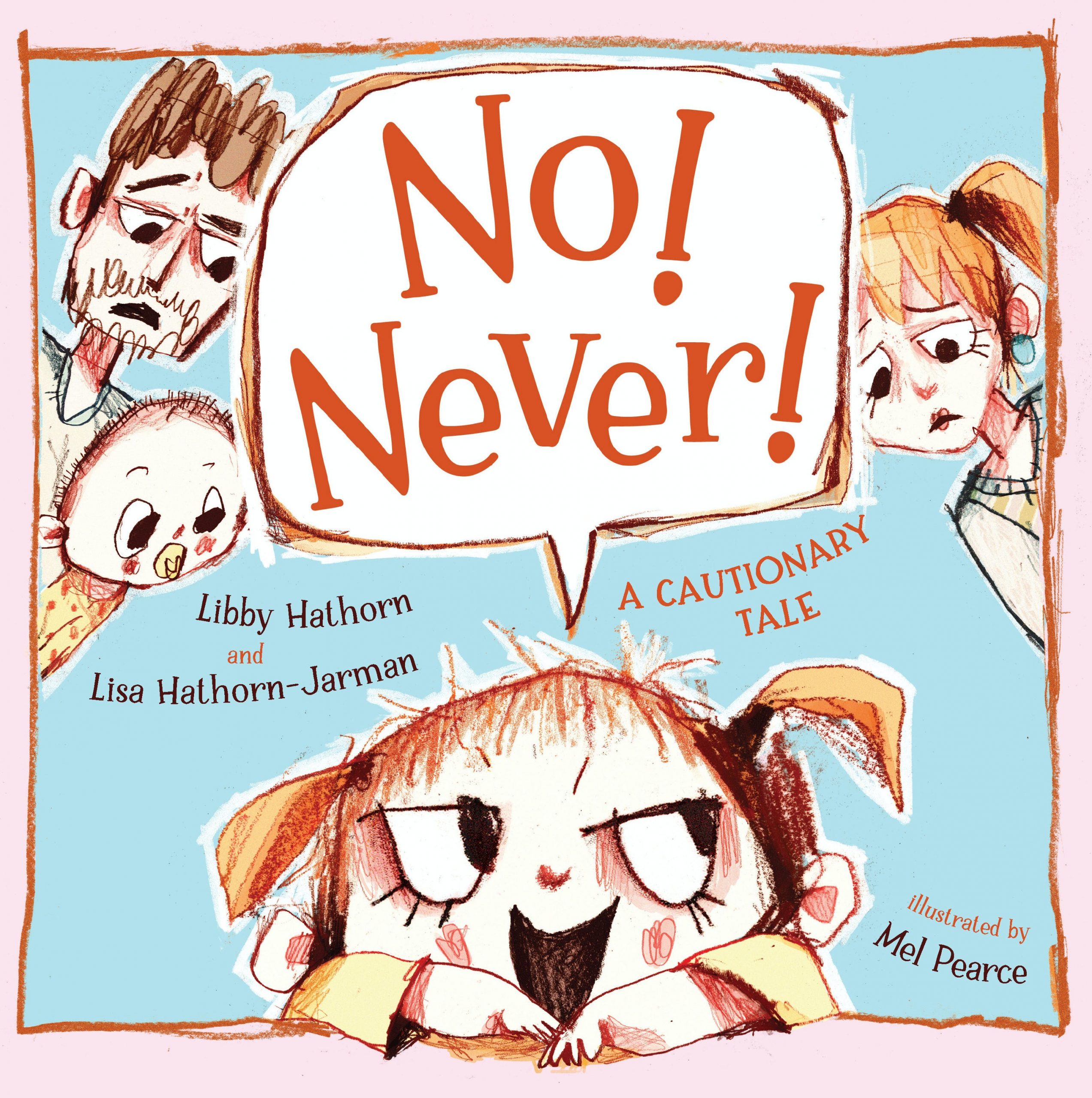 No! Never!
by Libby Hathorn and Lisa Hathorn- Jarman
illustrated by Mel Pearce
reviewed by Mia Macrossan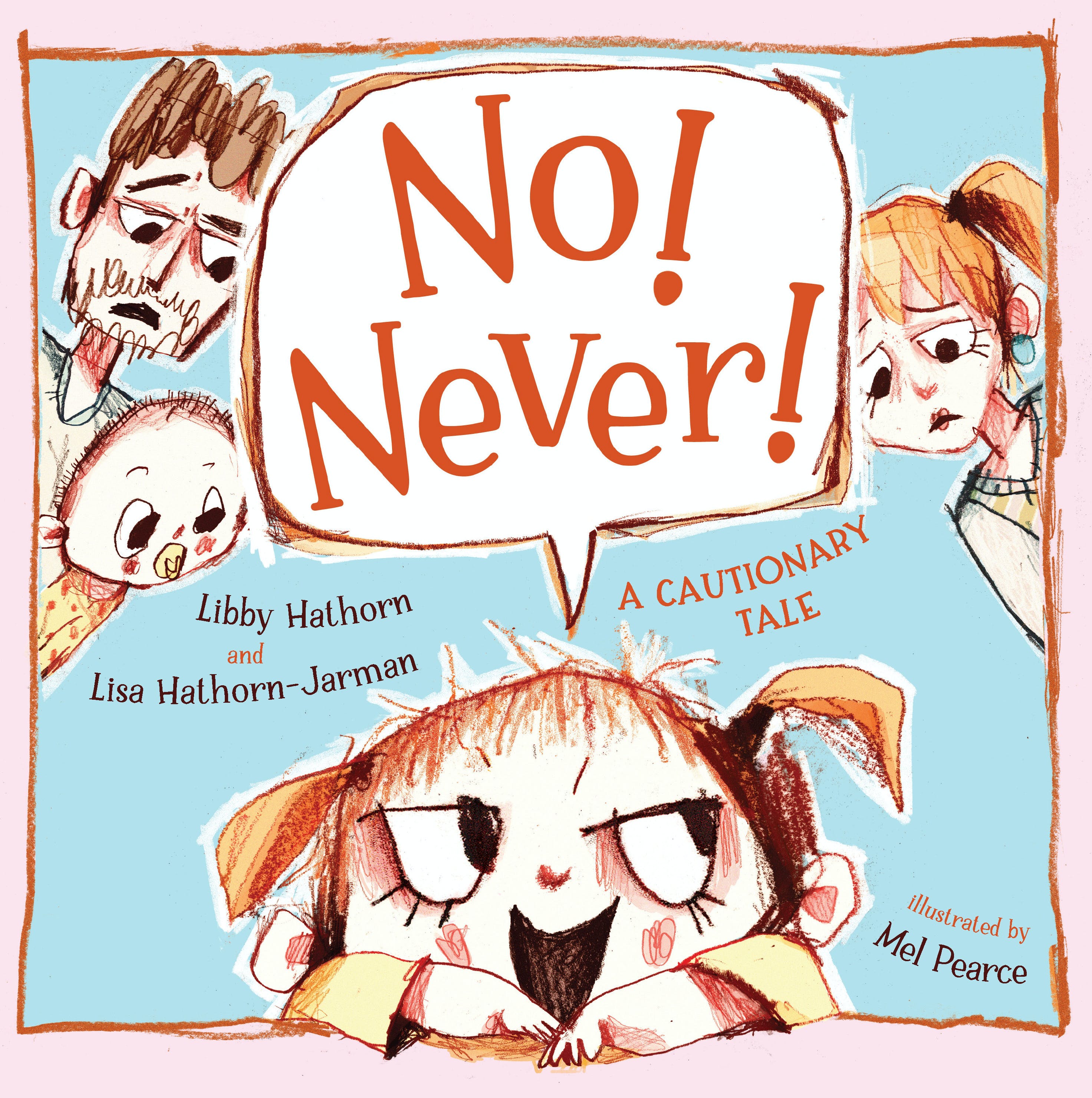 This amusing tale created by award winning author Libby Hathorn and her daughter Lisa Hathorn -Jarman shows a situation many families are familiar with: a contrary fractious toddler  whose response to every polite request put by long-suffering parents  is 'No! Never!', often at maximum volume.  But, in an amusing twist, Georgie gets a taste of her own medicine and learns that using more cooperative language is more rewarding.
As is traditional with cautionary tales Georgie's story is told in rhyme and this, combined with the frequent  repetition is a sure-fire way to engage listening children.
An added delight in this delightful book are the exuberant illustrations by debut illustrator Mel Pearce. Georgie almost bounces off the page when she in full flight. She becomes a concentrated black cloud of negative force with genuine explosive energy when she bellows her favourite phrase.
Her turnaround into a 'sweet child, the sweetest ever', is a traditional conversion and almost convincing.
Children will have lots of fun with this tale and parents will relish it too.
From this you might like to look at the original Cautionary Tales for Children by Hilaire Belloc, available in many editions. My favourite is the one illustrated by Edward Gorey.
Hachette 2020 hardback $24.99 Age 2+ ISBN 9780734418906