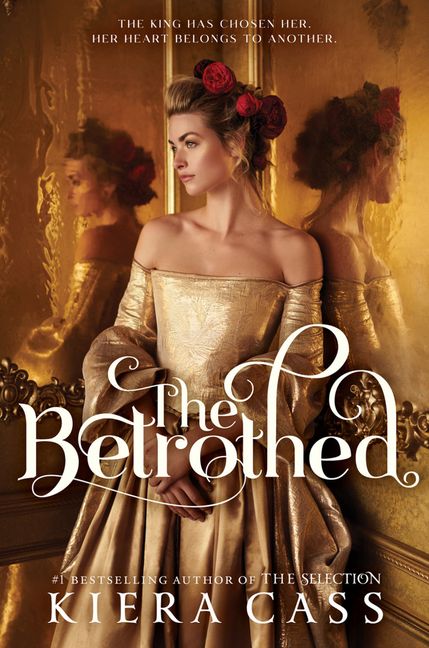 The Betrothed
by Kiera Cass
reviewed by Tyrion Perkins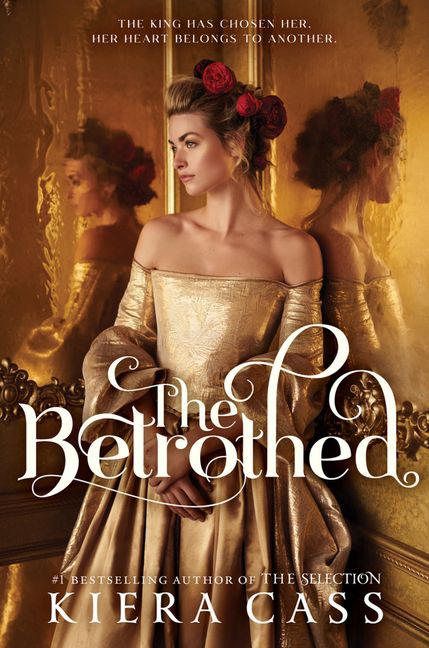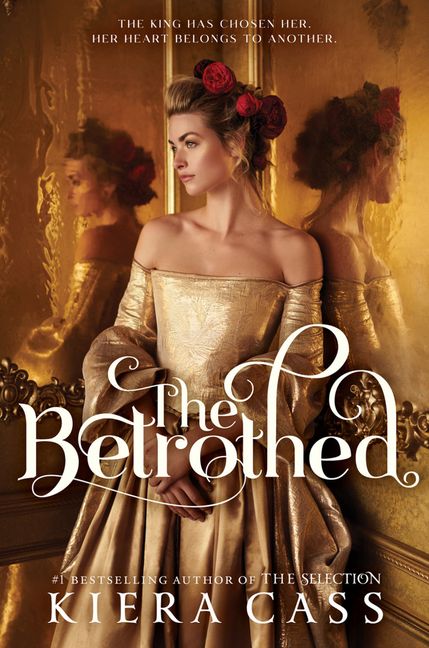 Kiera Cass is known for her best-selling Selection series and The Betrothed, the first book in a duology, has been highly anticipated by fans.  The cover photo is of a young woman in a golden gown, and it is set in a fictional kingdom where a young king needs to select a bride.
But instead of a competition reminiscent of The Bachelor, this king is already falling for the main character, Hollis Brite. She is thrilled by King Jameson's attention, until a family fleeing a neighbouring kingdom arrives, and she looks straight into the eyes of the eldest son. New feelings force Hollis to consider a decision between a generous and smitten king, or the love for the refugee boy, Silas, which means letting down the king, her best friend, and her family.
Up until this stage it seemed like a royal romance, with a love triangle. For the first few chapters, Hollis is appallingly superficial and silly enough to have a food fight with a rival girl while on a date with the king. I wondered if I wanted to follow the story. She came across much younger than the cover photo.
However, while the two men only develop slightly, Hollis does change. When King Jameson makes his intentions clear Hollis does her best to act as a future queen.  When the malicious king from the adjoining kingdom visits, it becomes much more interesting, with Hollis attempting to befriend the young queen who knows some dark secrets. Hollis eventually has to think hard about what and who she wants, and deal with the fallout from whichever she decides.
Kiera Cass writes in a straightforward and fast-paced style. Many readers enjoy this, while others can find her world-building perfunctory. "Trashy," and "a guilty pleasure" are words that appear in fan's reviews. I agree it is not high literature, but Cass does have a talent for getting the reader to keep turning the page.
Readers wanting something light will be severely disappointed. The end of the book throws everything into a completely different direction, and after my initial shock, I decided I liked the new challenges thrown up for Hollis and look forward to learning how she develops in the second book.
Harper Collins 2020 Paperback 307 pages $16.99 ISBN 9780008158828