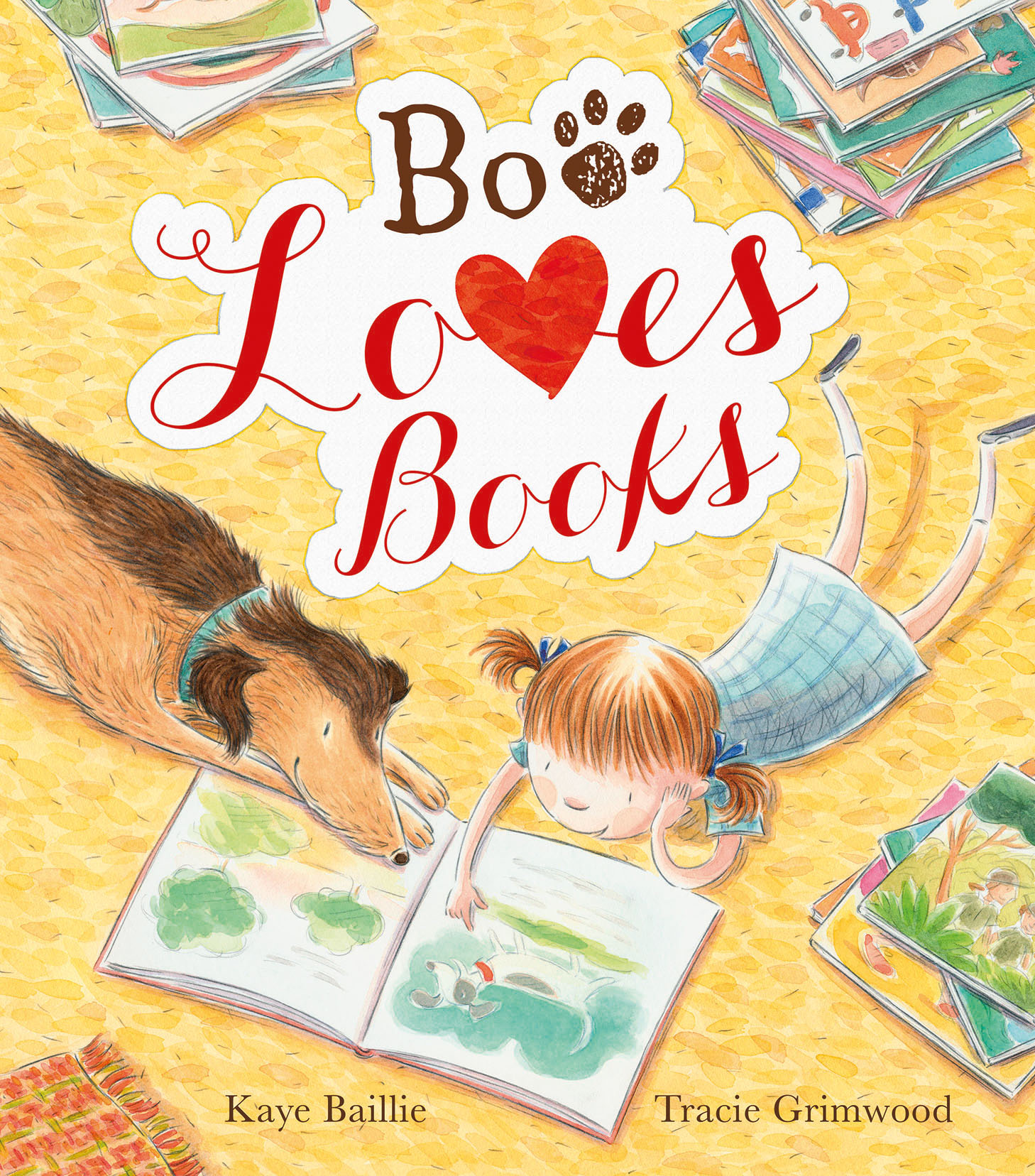 Boo Loves Books
by Kaye Baillie and Tracie Grimwood
reviewed by Sarah Custance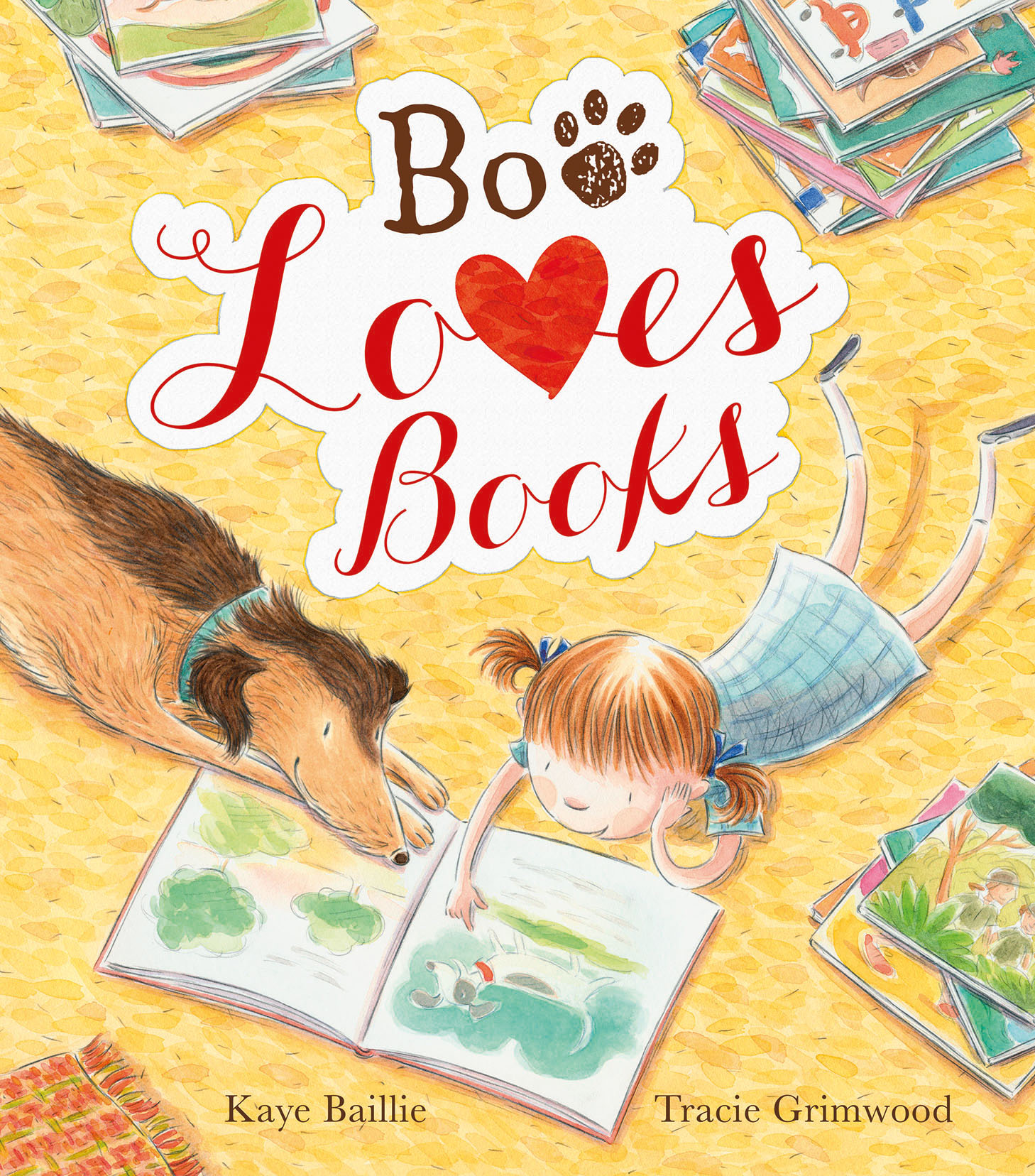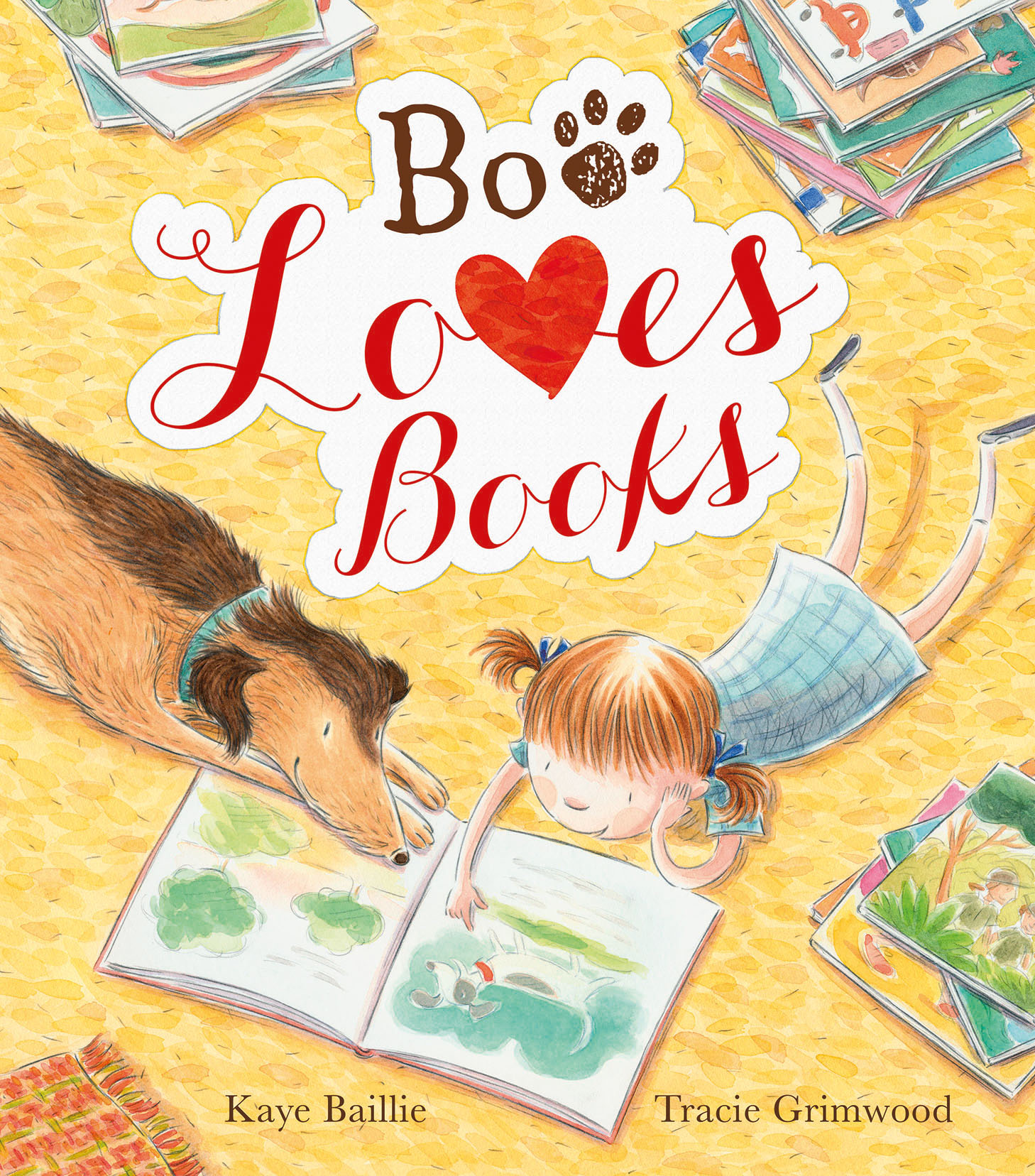 'Boo Loves Books' is a must-have on the shelf of any dog lover, especially those that have rescue pets. Kaye Baillie is still a relatively new name in picture books but teamed with  Tracie Grimwood's illustrations and her touching story they have hit a winner with this gorgeous book.
Phoebe is terrified of reading aloud. She hates that she sometimes struggles to sound out words and when she does know a word she still won't say it in case it is wrong. When the class takes a trip to read somewhere special, Phoebe is petrified of what will happen and begs to stay at home. The class arrives at a dog shelter and each student is partnered with a dog to read to. Phoebe is introduced to the quiet but giant dog Boo and soon it is apparent that they are both battling fears. Can the two become friends and maybe even experience the joy that reading can bring?
As someone who owns a giant rescue dog who was very shy when I first brought him home this book was an immediate winner for me but it also just feels real and very relatable. How many children (and even adults) are secretly afraid of reading aloud? There are a number of documented studies that show the benefits of children reading aloud to animals or very young siblings as there is no judgement from a pet or a baby, they just like the sound of your voice.
This book deals with themes such as childhood anxiety, reading, books, friendship, sharing, pet therapy, and animal rescue. The simple, colourful illustrations work so well in this book drawing attention to Phoebe's different expressions  –  you can see her fear of reading, the worry and anxiety the trip causes and then  her eventual happiness. Even the cover is appealing with the paw print and love heart in the title. This is an important book that will make many young children realise that they are not alone.
New Frontier Books 2020 Hardback $24.99 Age 3 – 6 ISBN : 978-1-922326-02-7