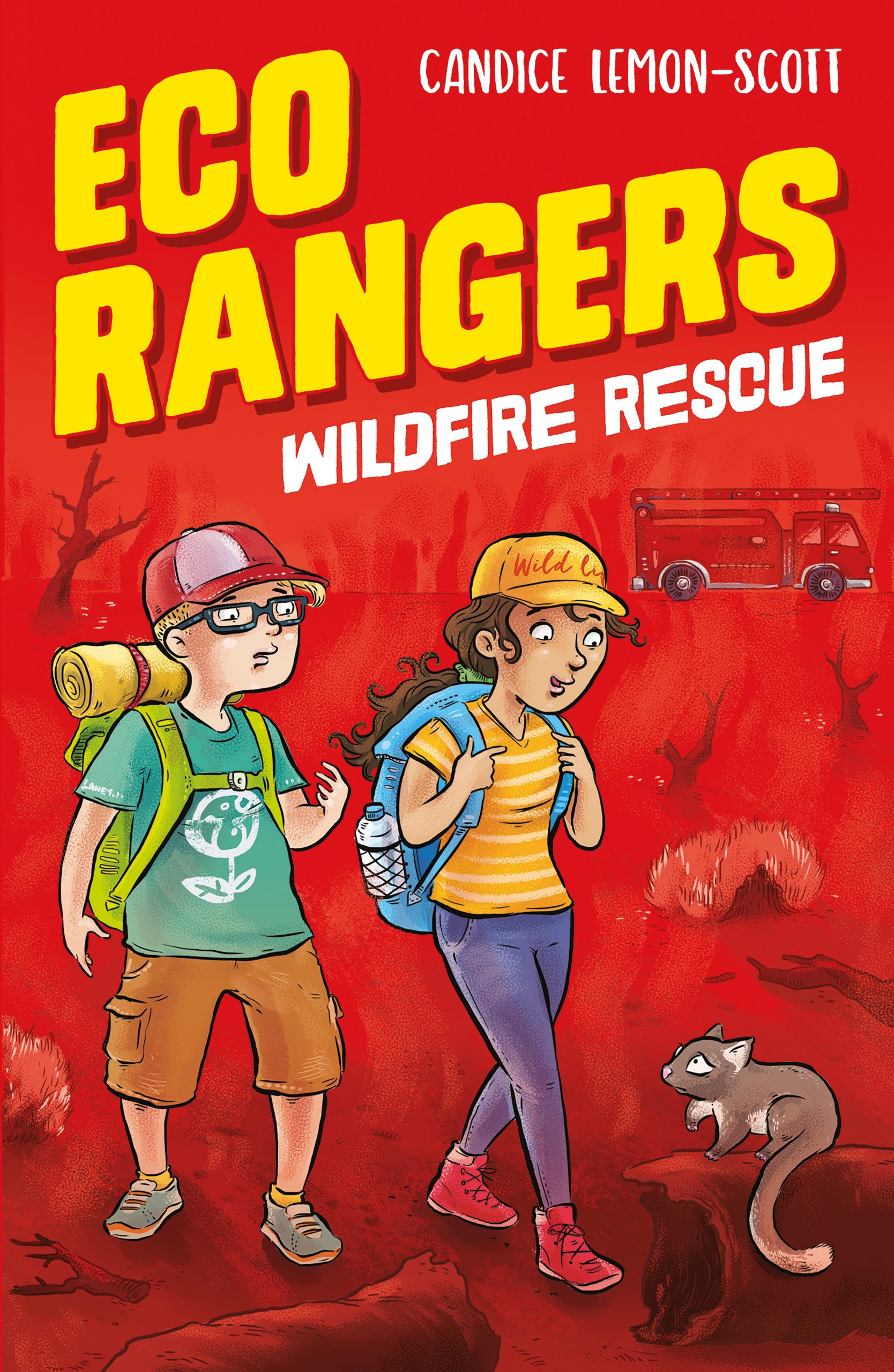 Eco Rangers: Wildfire Rescue
by Candice Lemon Scott
illustrated by Aska
reviewed by Yvonne Mes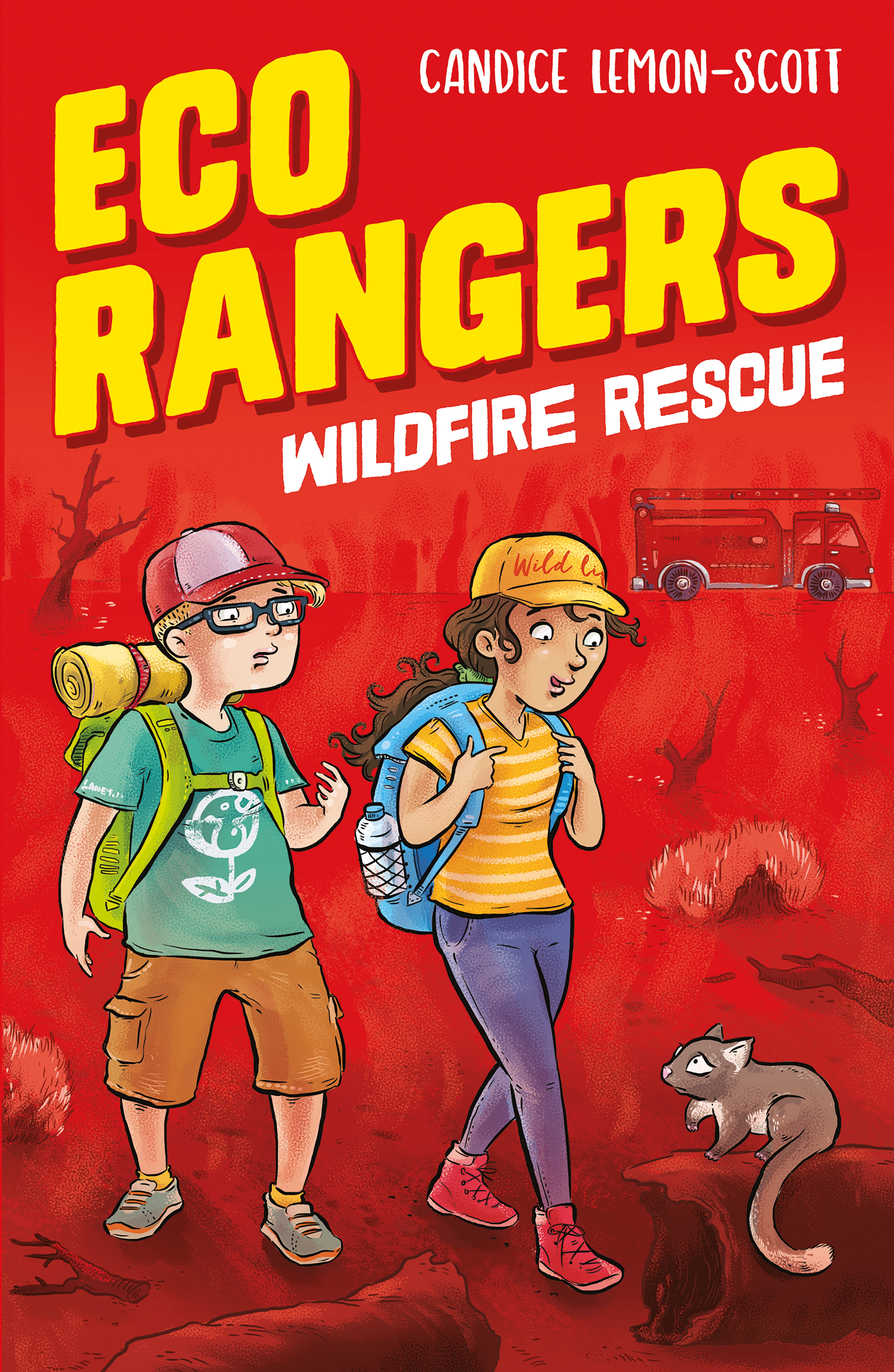 This story of two adventurous, independent and eco-aware children on a mission is the third book in the series featuring Ebony and Jay, friends and eco rangers.
In Wildfire Rescue, Ebony and Jay are trekking through scorched bush searching for injured animals to rescue after a recent bush fire. When they find a dehydrated possum with burned paws, the eco rangers, trained by the local vet, apply first aid before making their way back to the clinic.
But, while taking a shortcut through the closed camping ground, they find signs of people. Ebony, the more outgoing of the two children, is immediately intrigued, and over the next few days the eco rangers/detectives, go on a search for the mysterious campground people.
At the same time, the two have been designated as the injured possum's carers until Mira, as they have named her, can be released back in the wild. The story culminates in an action-packed climax.
Children will like the empowered child characters who are trusted by the adults in their lives to make their own decisions, look after themselves and make a difference to the world around them.
Bushfires are unfortunately a recurring  event, and children often are fascinated by the how and why of bushfires, how to prevent fires and how to survive them. The story is packed with lots of information on what to do in case of a bush fire as well as how to care for injured animals.
The second book in the series, Eco Rangers: Microbat Mayhem won the fiction title at the 2020 Wilderness Society Environment Award for Children's Literature.
New Frontier Publishing, 2020 Paperback $14.99 Age 7+ ISBN 9781925594904