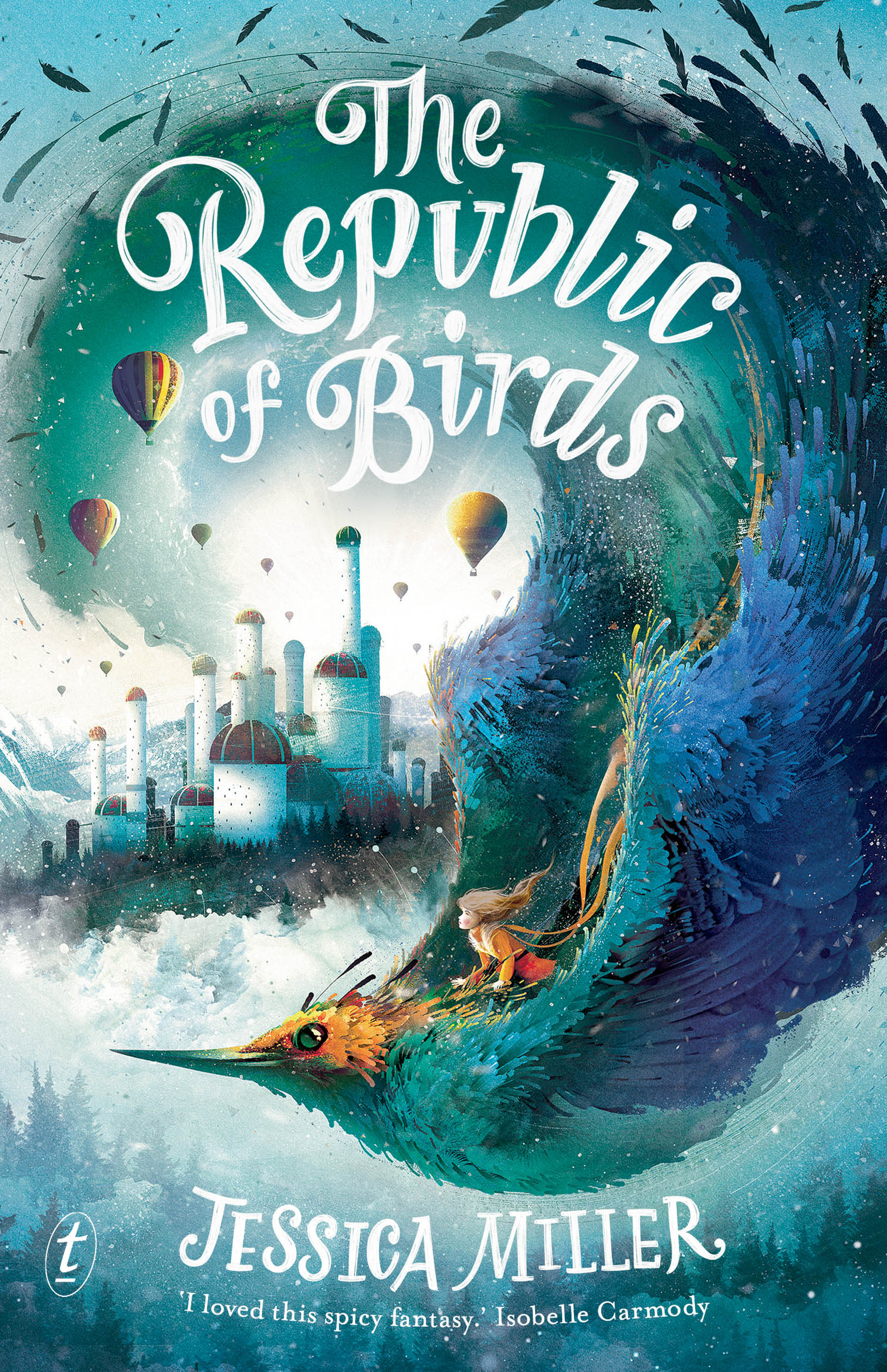 The Republic of Birds
by Jessica Miller
reviewed by Sarah Custance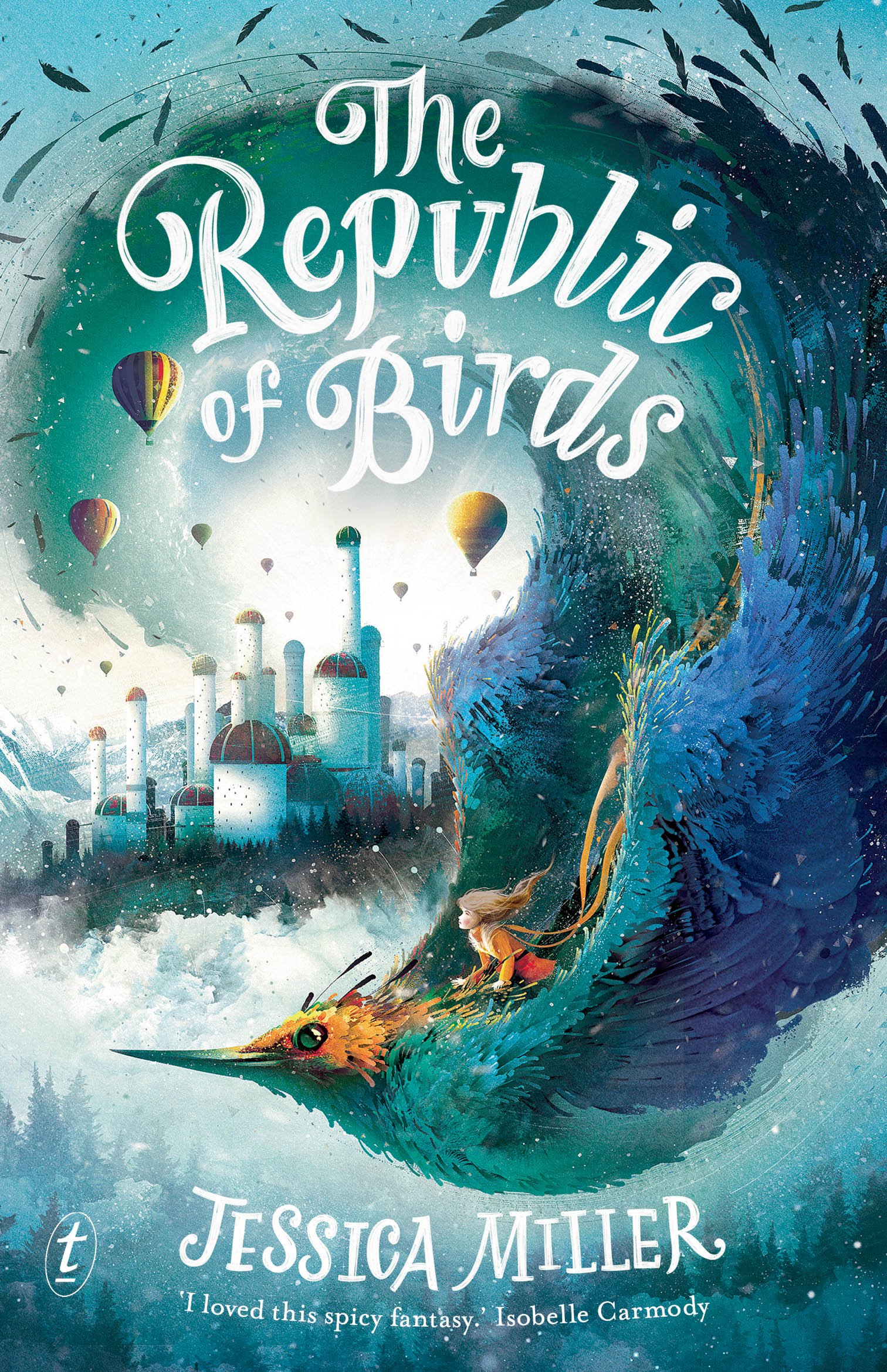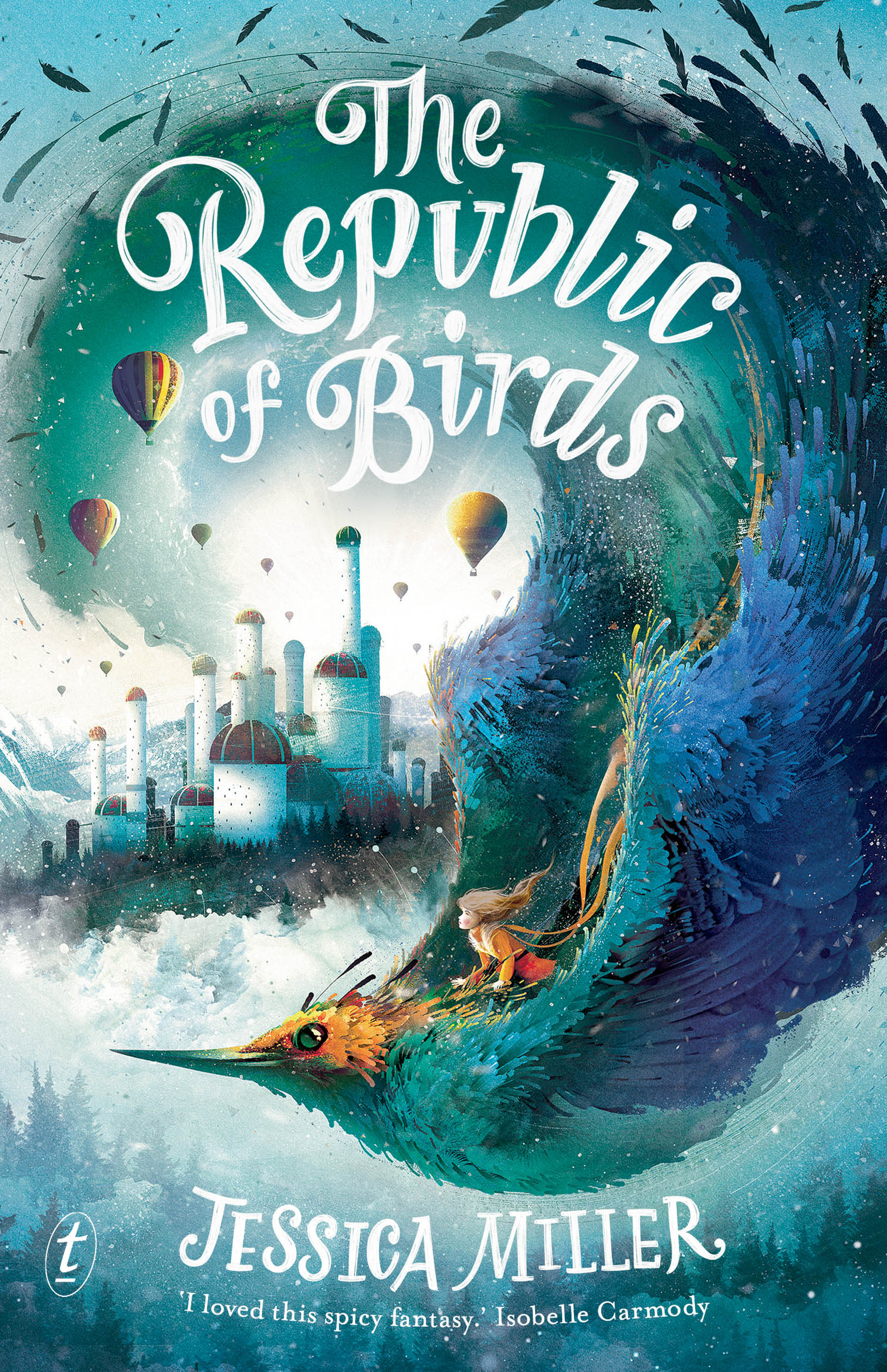 Jessica Miller is the author of the award-winning debut novel 'Elizabeth and Zenobia'. Miller is Australian born but currently living in Berlin where the rich folk tales seem to have taken a grasp on her for her second novel 'The Republic of Birds'.
Almost 13-year-old Olga is living after the War in the Skies where the cruel and manipulative Birds have been defeated, run out of the Tsardom and have retreated to their own country to the North called The Republic of Birds.  The downfall of the birds resulted in  the outlaw of magic and all those who possess it, such as the Yagas, have been driven out. Any young girl who is suspected of having 'gifts' is sent off to live in Bleak Steppe and never heard from again.
When Olga's father is banished to the Imperial Centre for Avian Observation with Olga, her younger sister Mira, and the girl's stepmother, Anastasia, it is almost a relief for her, as she soon begins exhibiting odd behaviour that in the city would have had her sent to Bleak Steppe immediately. However, even in her new life her strangeness does not go unnoticed. Everything changes when her sister is kidnapped by the Birds, forcing Olga to go on a dangerous and seemingly impossible journey to the Republic, learning to harness  her strengths and facing life-altering decisions.
For me, this book is almost perfection. It is so magical, like a twisted fairy-tale packed with folk lore and adventure. The two main kingdoms, The Tsardom, and The Republic of Birds are so wonderfully detailed and thoroughly conceived (as you would have to considering the amount of mapping references made throughout the novel) that it is easy to slip into this magical world.It is a bit  confusing  to find out that this is not another realm but actually takes place on our Earth with Paris, New York, and even Tasmania being referred to but I could quickly overlook that.
The storytelling is rich and full of  gems like the mysterious coven who started the War of the Skies and the magical Yaga huts with their chicken legs. It even hints at unexplored peoples and lives in the Borderlands that leave the reader imagining all kinds of tales of their own from fairly brief encounters in the story.
This is a wonderfully written book for lovers of authentic feeling old folk tales and magic with a pinch of fantasy elements. I would strongly recommend this for fans of 'The Wild Magic' Trilogy by Celine Kiernan and 'The House with Chicken Legs' by Sophie Anderson.
Text Publishing 2020 Paperback $16.99 Age 9+ ISBN:9781922268044