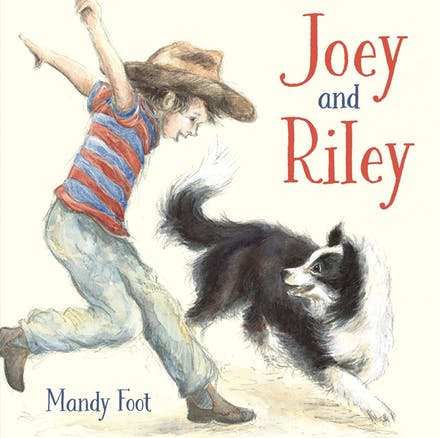 Joey and Riley
by Mandy Foot
reviewed by Mia Macrossan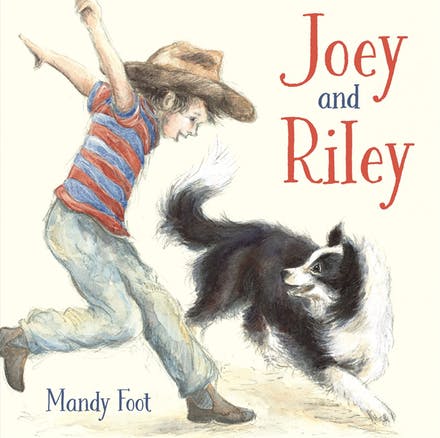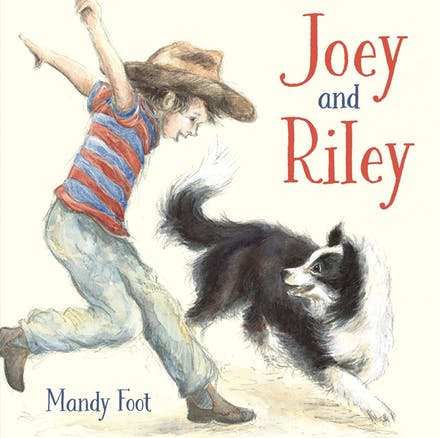 Mandy Foot has been illustrating other people's stories for many years but this is one she has written and illustrated herself. It is about a working dog who is also a beloved companion. Pet seems too sentimental  a designation for what Riley is to Joey.
Joey is a young boy who lives on a farm and shares everything with his dog Riley. When Joey and his mum move to town Riley, as he is a working dog is left behind with his grandfather Pop, who promises to write every day. Joey can't wait for the letters to arrive but one day Pop writes that Riley went missing in a big storm and Joey is devastated.
Mandy's extensive experience at drawing animals is very much evident throughout. The carefully observed illustrations capture all the different moods of Riley and Joey, together and separate.  Even the endpapers add to the story, showing them when both are very young (the front) and older (the back).  This  sensitive mixture of joy and pain, love and loss, culminates in a joyous reunion and is an absolute must for every dog lover.
Lothian Children's Books 2019 Hardback Picture Book $24.99 Age 3+ ISBN 9780734419194