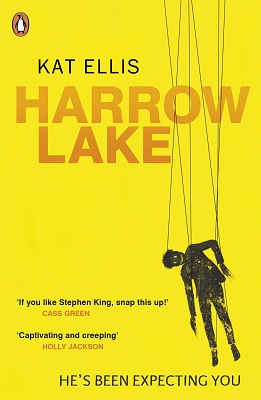 Harrow Lake
by Kat Ellis
reviewed by Margaret McKay-Lowndes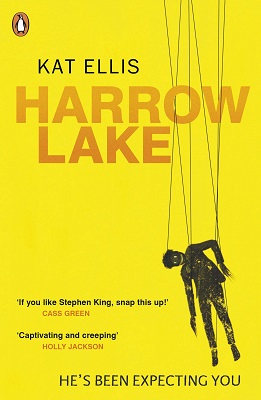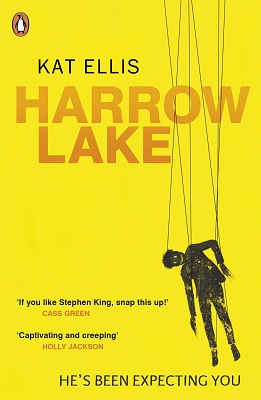 This is the fourth YA novel for UK writer Kat Ellis, who professes to write"YA thrillers with a touch of the weird".
There is no doubt that Harrow Lake has a touch of the weird. With scary 'jitterbugs' which make a chillingly chattering sound, to sink holes which suddenly appear and swallow up young children, there appears to be horror at every turn. Kat Ellis has used magical realism to twist the laws of physics to suit her purpose, creating an atmospheric setting for her creepy tale.
Lola Nox is sent to her grandmother in Harrow Lake from her home in New York when her father is attacked and stabbed in their home. Harrow Lake is not only her mother's home town, but also the scene of her father's masterpiece cinematic thriller Nightjar. Upon arrival, Lola meets her eccentric Grandmother and begins to uncover some of the secrets of her past. The core secret is that of the mysterious disappearance of Lola's mother.
Told through Lola's eyes, the story is peppered with menacing characters who pose a vague but troubling threat: Larry, who is employed by Nolan, Lola's father, to keep an eye on her; Grant, who seemingly steals Lola's bag upon her arrival at Harrow Lake, forcing her to wear her mother's costumes from the movie and finally, her Grandmother whose anger simmers just under her surface.
There are a few really nail-biting moments in this story, and the hint at romance will appeal to Young Adult readers. However Ellis has taken on so many ideas and events that strands are left dangling. For example, the disappearance of several young girls in the story is not resolved. As well, Lola has several unlikable traits – her crusty, rebellious nature and rudeness make it hard for  her to make friends and may also grate on readers. Her frequent repetition of the word 'Optimal' remains unexplained.
As the story references many movies, the book is presented in a cover reminiscent of an old video tape. The prologue and epilogue take the form of a redacted interview with Nolan, hinting at secrets that have not been revealed. This presentation might attract the target audience, but is also potentially confusing.
These misgivings aside, young adult lovers of thrillers and crime novels would find much to enjoy here.
Puffin 2020 Paperback $16.99 368 pages ISBN 9780241397046