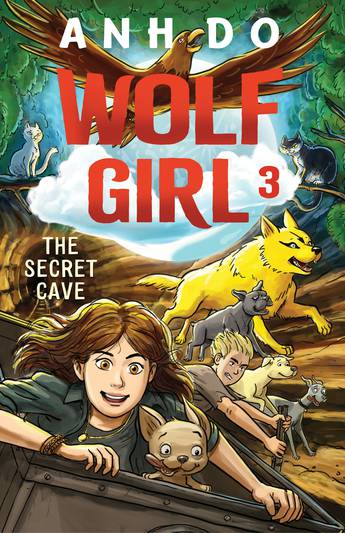 Wolf Girl 3: The Secret Cave
by Anh Do
illustrated by Lachlan Creagh
reviewed by Sarah Custance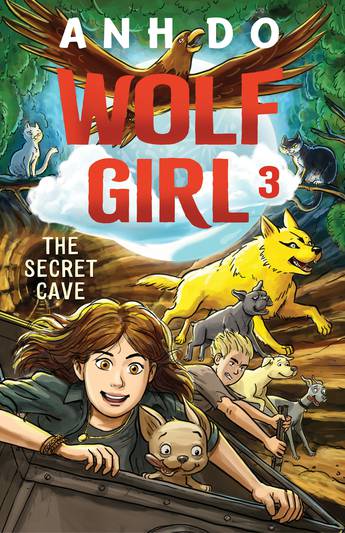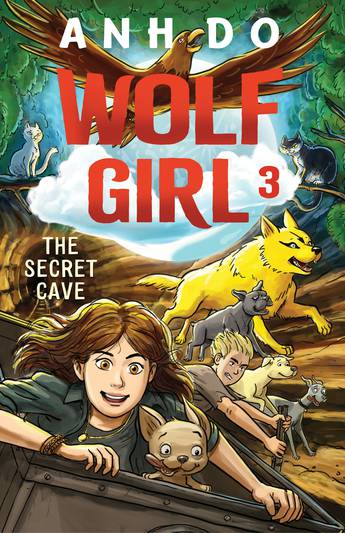 If you have children or work with children in any way, then I have no doubt you now no longer think of Anh Do as a T.V. personality or comedian but rather as a children's writer with many successful middle-grade series like 'WeirDo', 'HotDog', and 'Ninja Kid'. In 2019 he was commissioned to write 3 more series through Allen & Unwin publishers resulting in 'Wolf Girl', 'E-Boy', and 'Rise of the Mythix'. 'Wolf Girl: The Secret Cave' is the 3rd and newest book in the 'Wolf Girl' series.
12 year old year old Gwen has just escaped from a child labour camp, reunited with her pack of dogs (plus a wolf and an eagle), and gained a new pack member, Rupert, a boy who helped Gwen escape the camp and is also in search of his family. With Gwen and her pack now being chased by soldiers it is more important than ever to trust and rely on each other, though with a new addition who is more comfortable with technology than dogs, it is proving to be a struggle. When one of the dogs is injured and the group need to rest, a possible new ally emerges and when Gwen and Rupert stumble upon a secret cave holding adult workers captive, they know they must help in any way they can.
To fully understand this book you need to have read the 2 previous novels as with so much of the story being non-stop action there is no room for recapping. The entire 'Wolf Girl' series is  an easy read. The plentiful illustrations, large font, and simple wording  make this an appealing book for newer readers moving into chapter books. Some of the themes are too complex for the intended audiences  and there are many examples of unlikely or simply impossible situations throughout the book. However, I doubt these inaccuracies will lessen early readers' enjoyment.
It is a fast paced book with strong, likable characters and a good step up for fans of Anh Do's other, younger, works. His other two new series 'E-Boy' and 'Rise of the Mythix' are very similar in style and pace so if your young reader is enjoying these books then make sure they also try the other two. If you have a reader who is enjoying the adventure and survival aspects of these books and would like  more of a challenge I recommend going back to the 'Hatchet' novels by Gary Paulsen and 'My Side of the Mountain' by Jean Craighead George as they are much more of an involved read but would be lovely to read with a child who is drawn to those elements but not quite ready to read at a higher level.