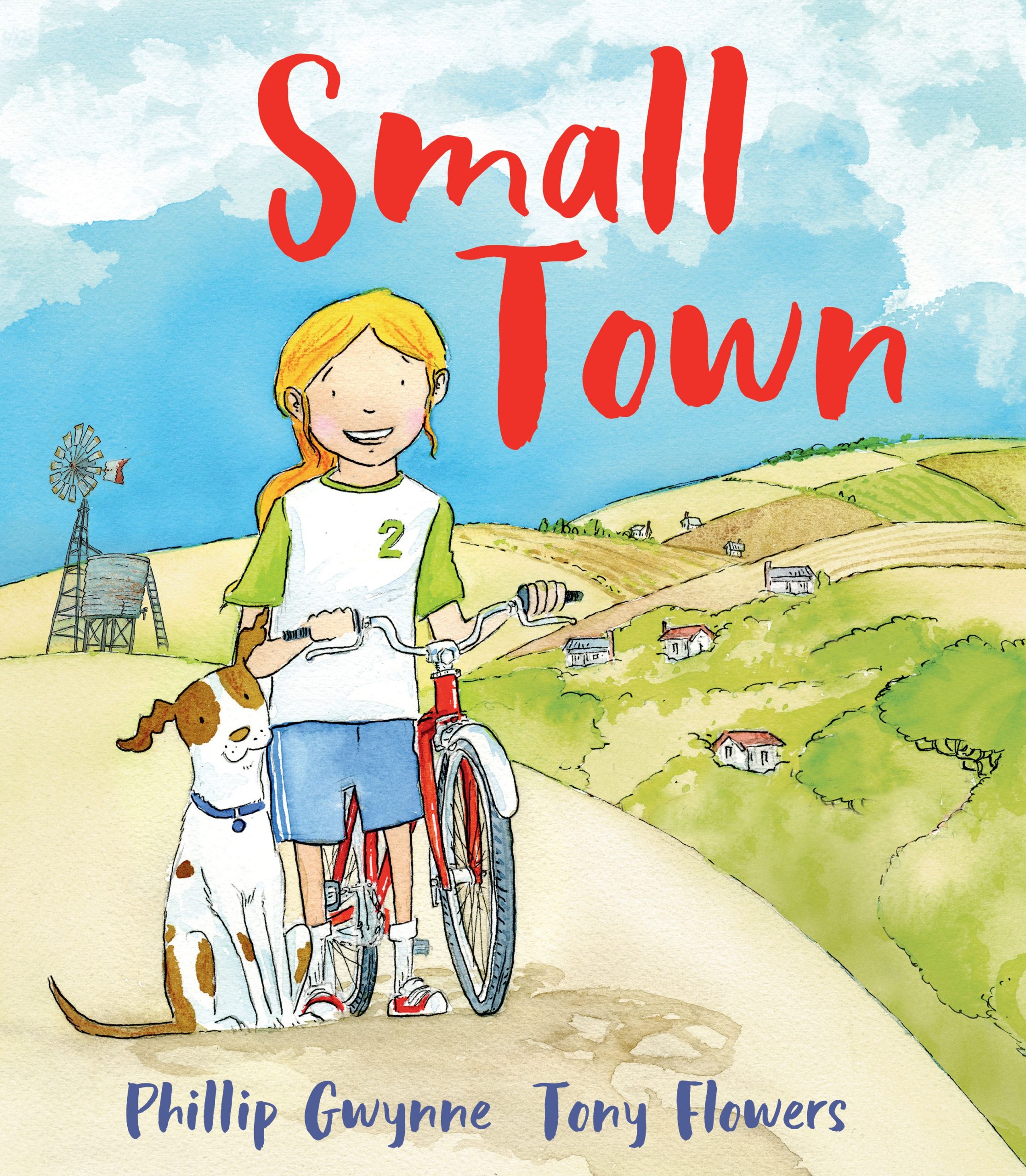 Small Town
by Phillip Gwynne and Tony Flowers
reviewed by Sarah Custance
Phillip Gwynne is an Australian author of Young Adult novels, middle-grade novels, and picture books. Some of his works include 'The Debt' series, 'Deadly Unna?', 'Stuff Happens: Michael', and more recently 'The Lords of Melody'.
'Small Town' is the story of Milly, a young girl living in Gong Gong, a town so nice "they named it twice". Milly can't understand why everyone is leaving her lovely little town to go to the 'big city' leaving homes empty, and turning an already small place into almost a deserted town.
While learning about refugees at school Milly suddenly has an idea about how to get more people to come to their town and so she creates a video inviting all refugees who would like a home and a community to come to Gong Gong.
Inspired by true events this is a lovely simple story. The book has beautiful, colourful illustrations courtesy of Tony Flowers, that bring the small town to life and the  simple wording throughout  makes ideally suited for very newly independent readers or as a bedtime story.
I would have liked a bit more development into the story rather than the repetitive wordings but I understand that for very young children the repeated sayings will make for a smoother read.
All up the book has a beautiful message of acceptance, love, and community with gorgeous illustrations to go alongside it.
This book could easily be incorporated into many different aspects of school curriculum and I would strongly recommend that school librarians add this book to their collections.
Puffin 2020 Celebrating 80 years  https://www.facebook.com/PuffinBooks/