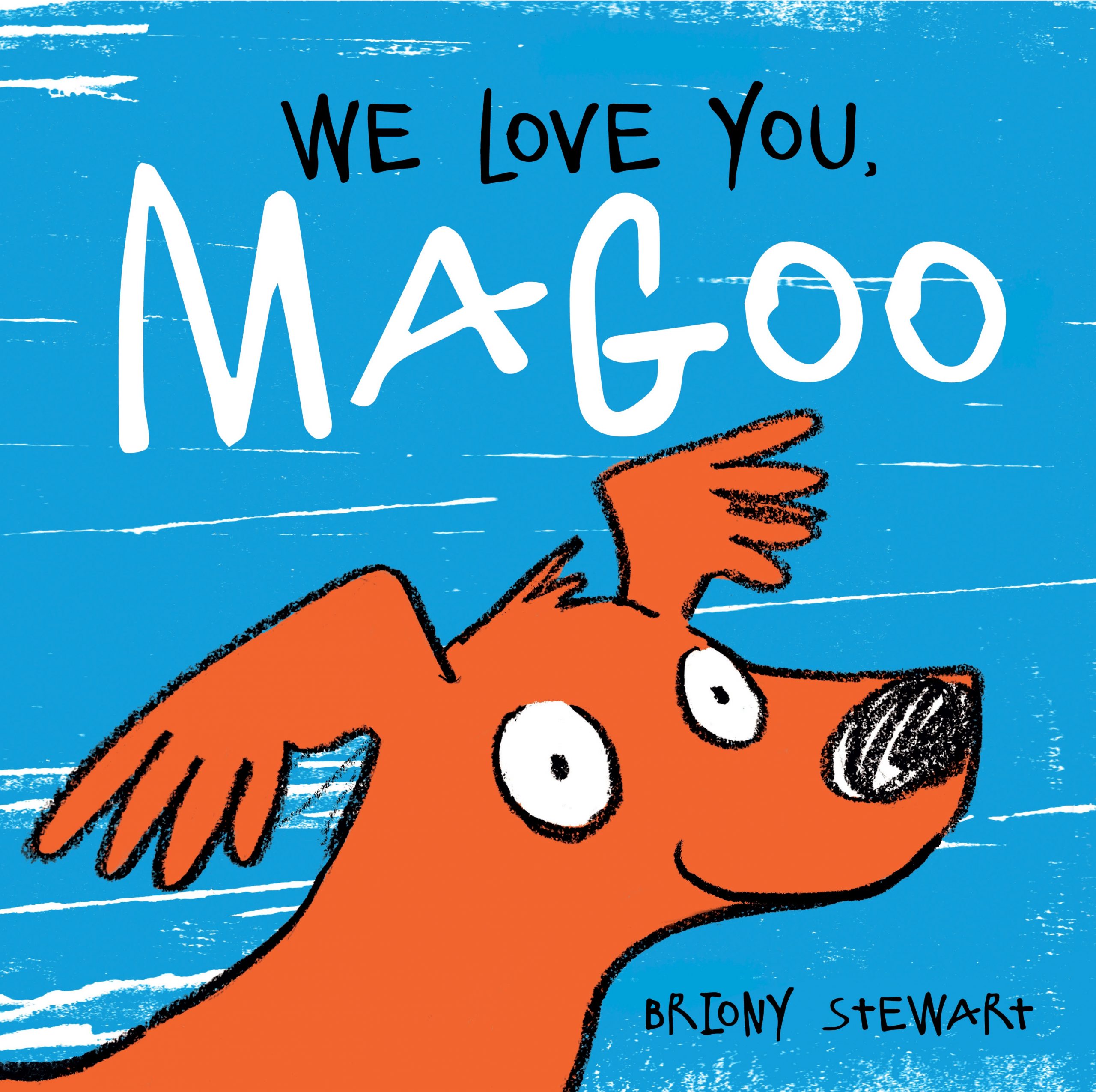 We Love You, Magoo
written and illustrated by  Briony Stewart
reviewed by Mia Macrossan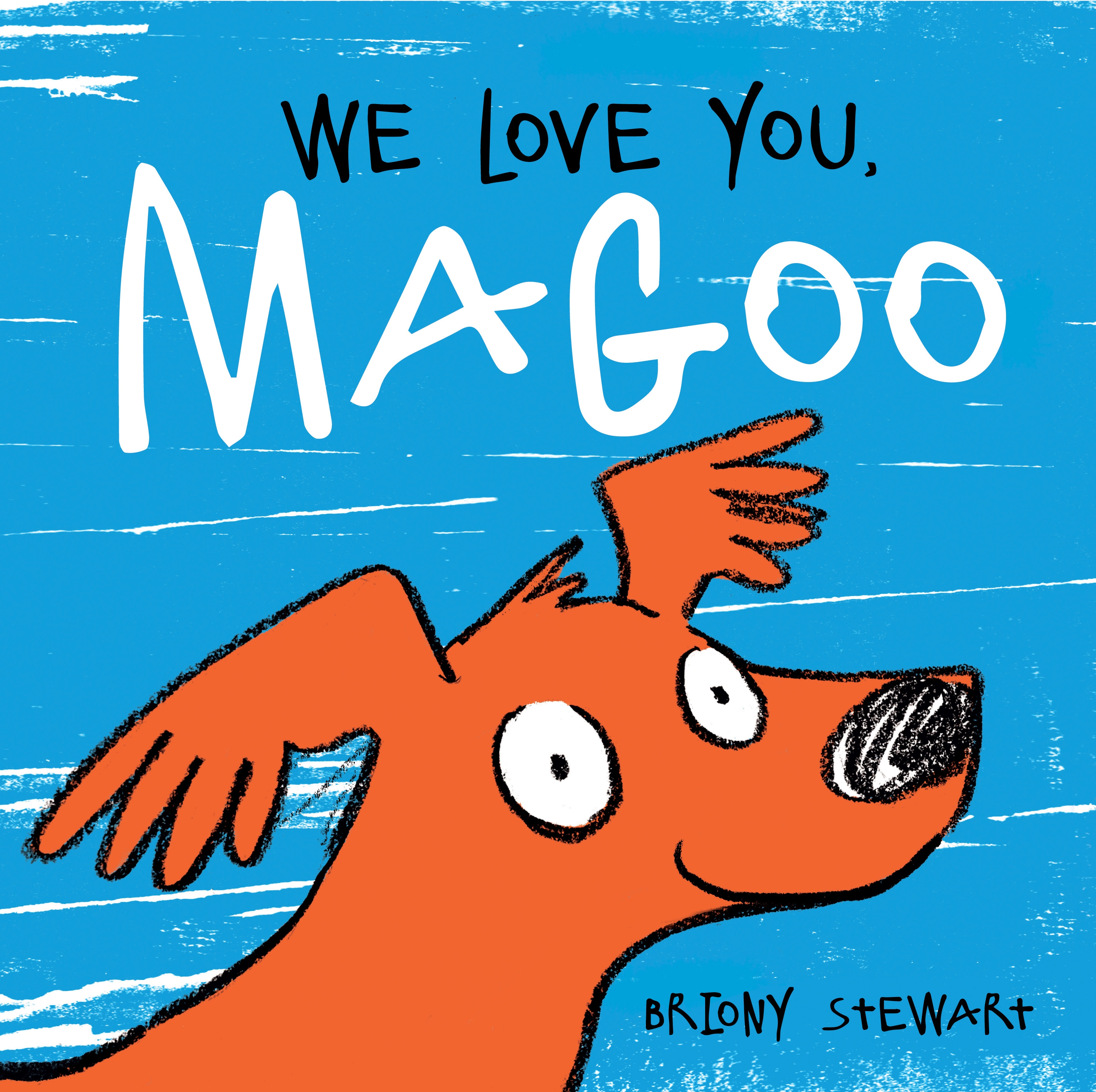 Magoo is puppy, a red setter by the look of the illustrations and he has a mind and will of his own.
He is interested in everything around him and wants to try it all out – the eggs and bacon breakfast on the table, going for a drive in the car, scratching his way through a door, drinking the water in the toilet, having a mud bath – you get the picture.
On each occasion his human gently explains that 'No, Magoo, it isn't for you', and shows him his breakfast in a bowl on the floor, his doghouse for sleeping in, the pet flap for getting in and out and so on.
This story is also told in rhyme, it is very simple but very effective. It is a totally charming way to demonstrate the need for  learning how to live in the house with everyone else, something every family member must do.
The illustrations themselves are bold and lively in bright primary colours with strong lines and simple shapes, and very attractive.
We love you, Magoo brings back memories of every unruly puppy you have ever had. Adorable and heart-warming you will love the adventures of Magoo.
Puffin 2020 Celebrating 80 years.