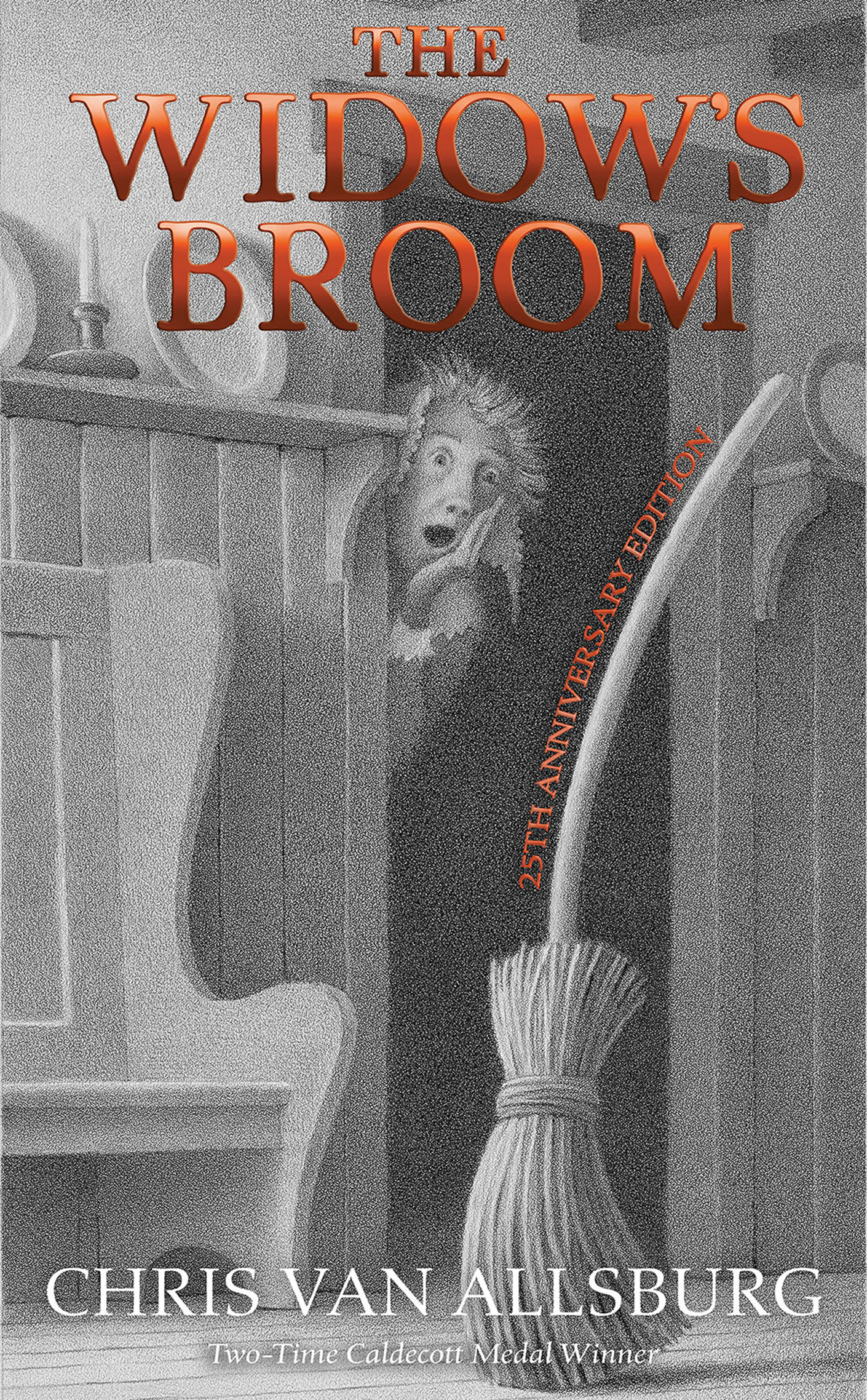 The Widow's Broom
by Chris van Allsburg
reviewed by Mia Macrossan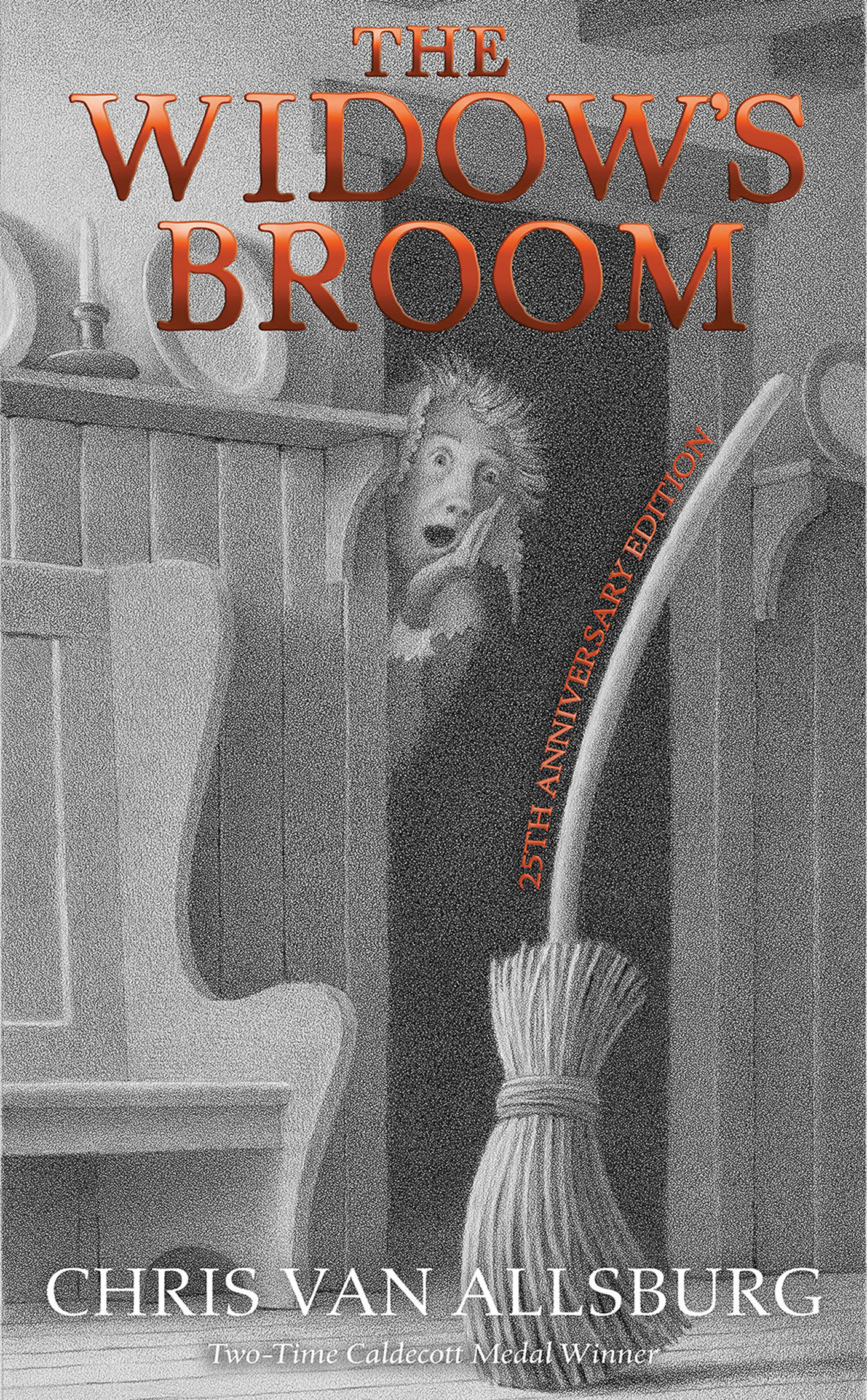 This has recently been reprinted in a 25th anniversary edition and it's a thing of beauty.
Did you know witches' brooms don't last forever? They grow old and lose the power of flight.
This happened to a witch who suddenly lands beside a small white farmhouse belonging to a lonely widow called Minna Shaw. The witch recovers quickly and departs leaving her delinquent broom behind.
Minna uses it as an ordinary broom until one day she finds it sweeping the floor all by itself, all day and all night. Minna wonders if it could learn to do other things.
It can and does, much to Minna's delight. Unfortunately there are people in the village who think it is evil and dangerous and they want to get rid of it.
How Minna solves this problem is a delight to read and a timely lesson in the  importance of tolerance and empathy.
Chris van Allsburg is famous for his atmospheric detailed artwork and this book is no exception.
A very special story to be enjoyed for a long time.
HMH Books 1995/2020