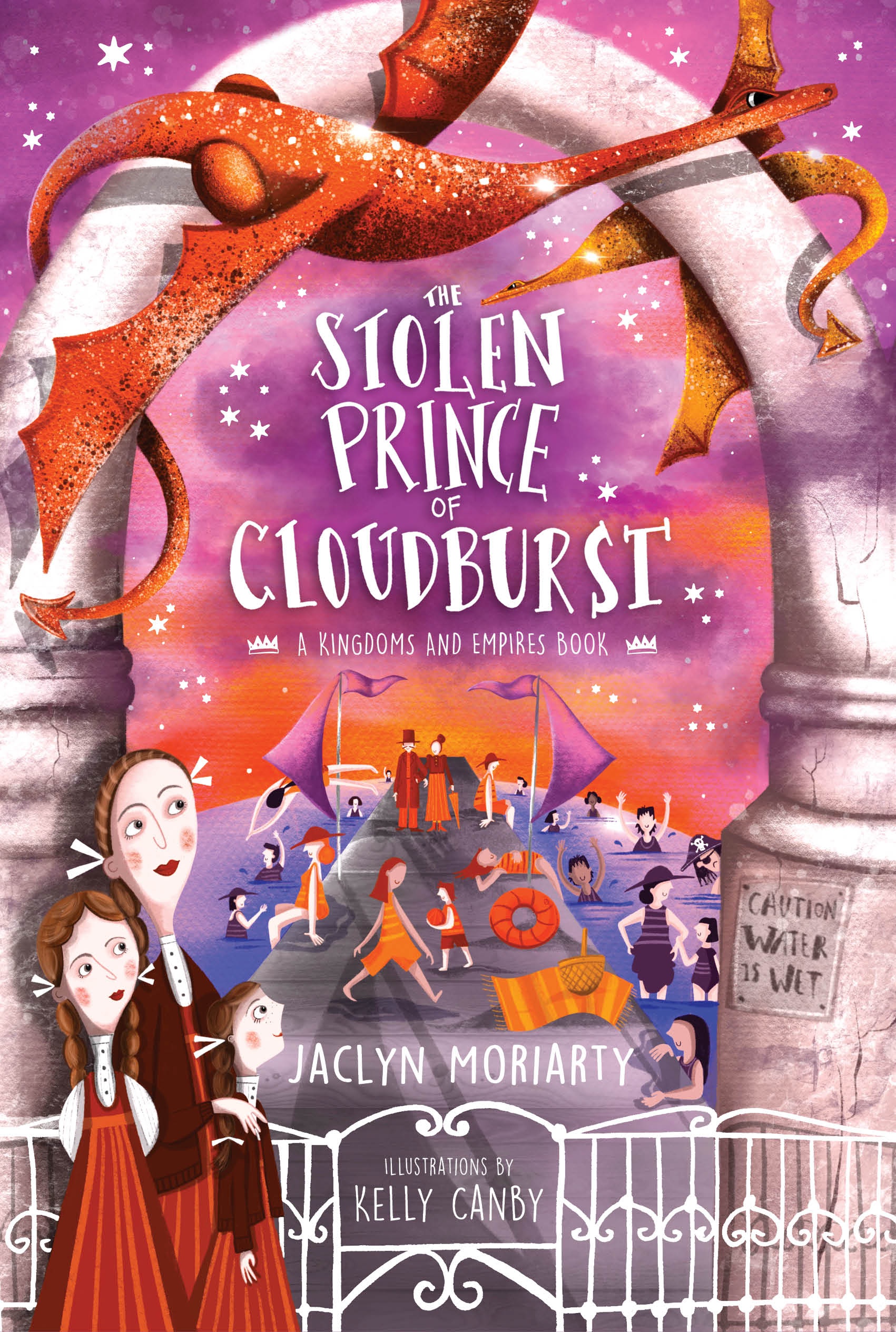 The Stolen Prince of Cloudburst
by Jaclyn Moriarty
reviewed by Mia Macrossan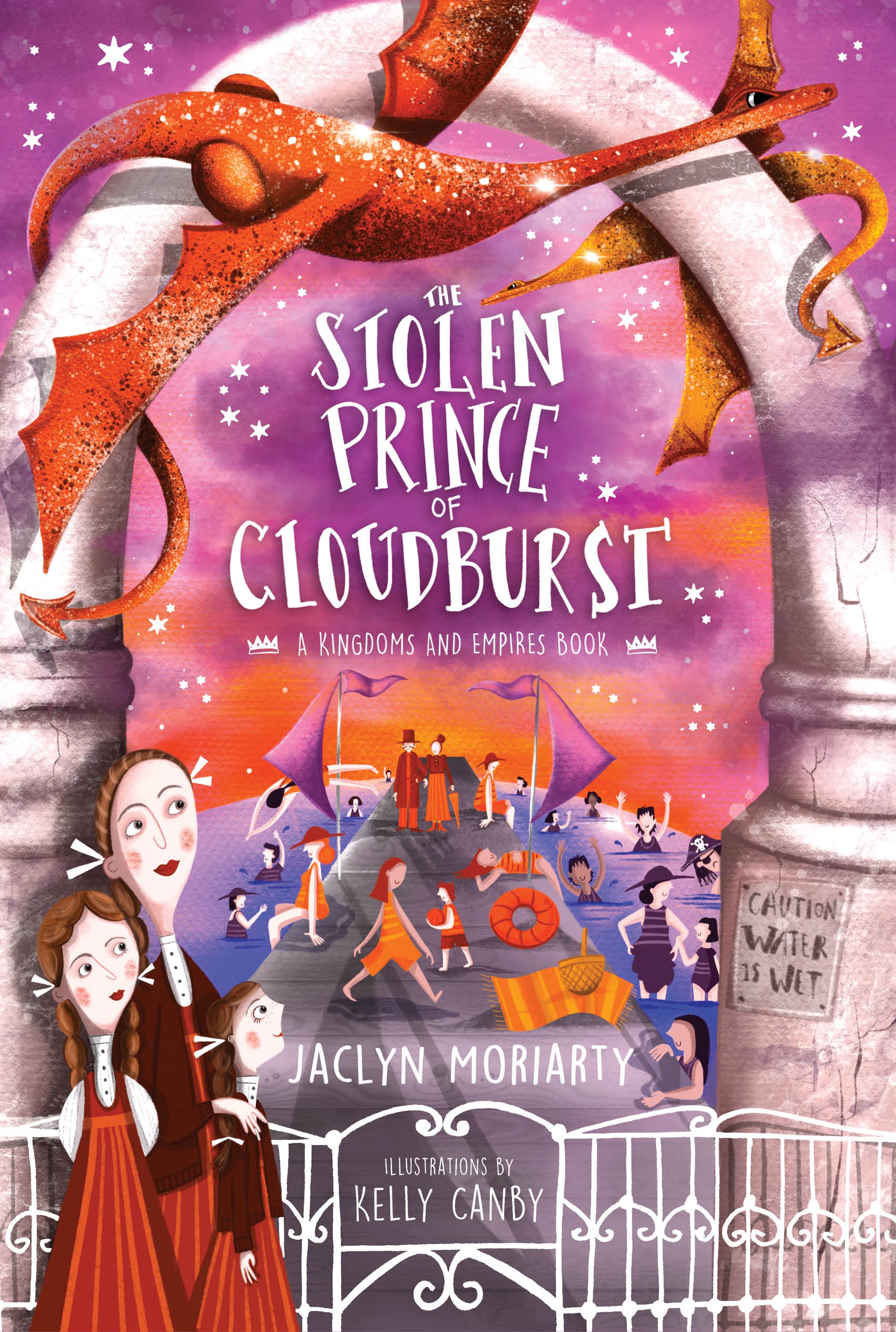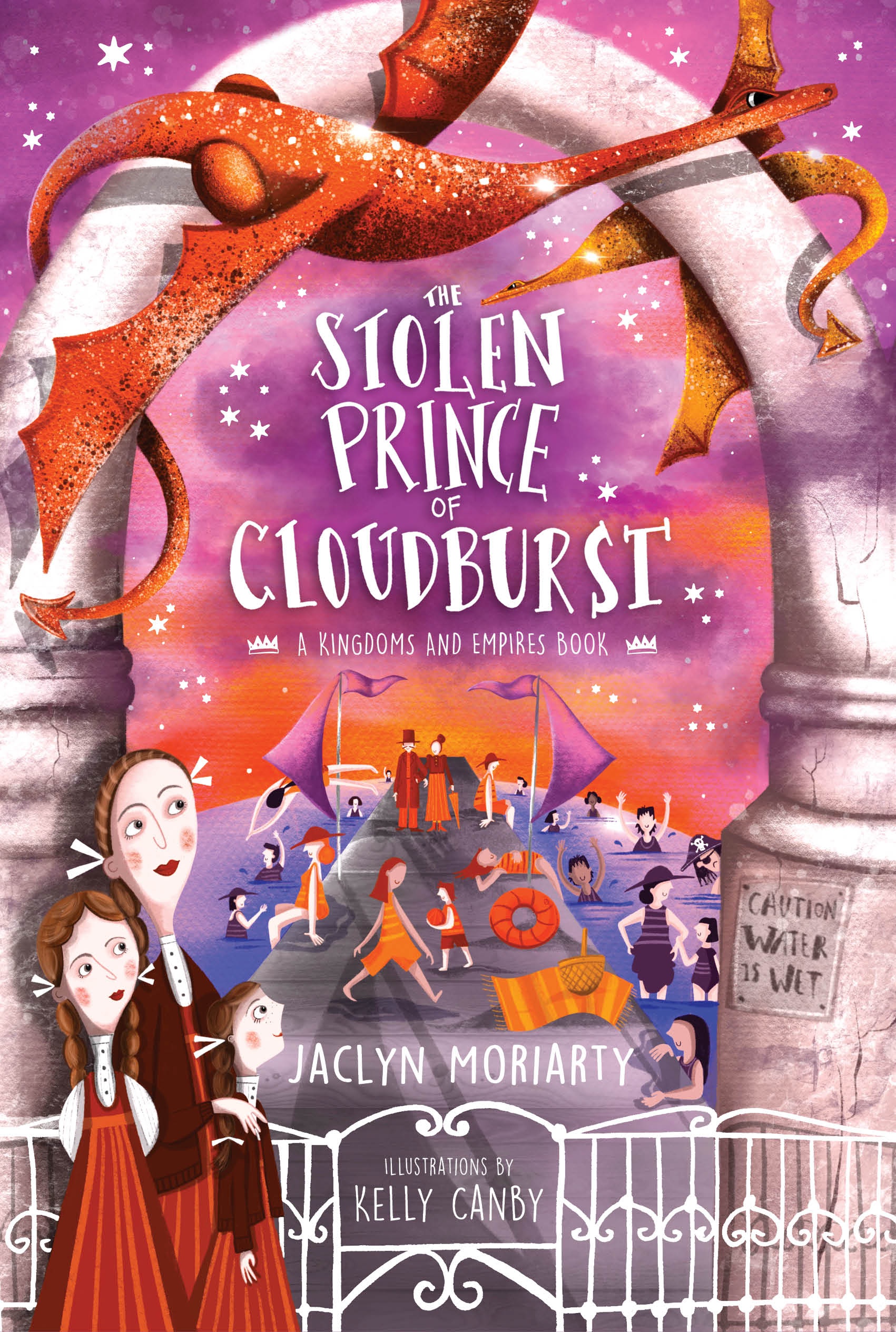 This is the third book in the Kingdoms and Empires series. Moriarty is brilliant in that each of the titles in this series, The Extremely Inconvenient Adventures of Bronte Mettlestone and  The Slightly Alarming Tale of the Whispering Wars, is a standalone.
If you have read these previous two titles it will enrich  the experience of reading this, the third one, but it is not necessary to understanding and enjoying reading The Stolen Prince of Cloudburst, again wittily illustrated by Kelly Canby.
The prince of Cloudburst, stolen ten years ago has found his way home and his parents are celebrating with a huge party with all the important people of the kingdom invited. In another part of the kingdom Esther,  a girl who thinks she's ordinary but actually isn't, is getting ready to go back to school.
When she returns to her boarding school her two best friends have left, and there is a new teacher who is masterly at being incredibly horrible in a very nice way so that everyone is fooled. This means Esther is very much out of her comfort zone with not many people to confide in.
When she discovers that she is the only one who can save her world from the fiendish shadow mages that threaten it she is  overwhelmed, almost. And it all comes to a head at the Prince's party.
Themes of self-reliance, self-belief, loyalty, trust and belonging underpin this story which is narrated by Esther who has her own quirky style of expression, not appreciated by her horrible teacher Mrs. Pollock, who may or maybe not be an ogre.
A truly spell binding fantasy written with Moriarty's usual inventiveness and warm understanding of human nature.
Allen&Unwin 2020