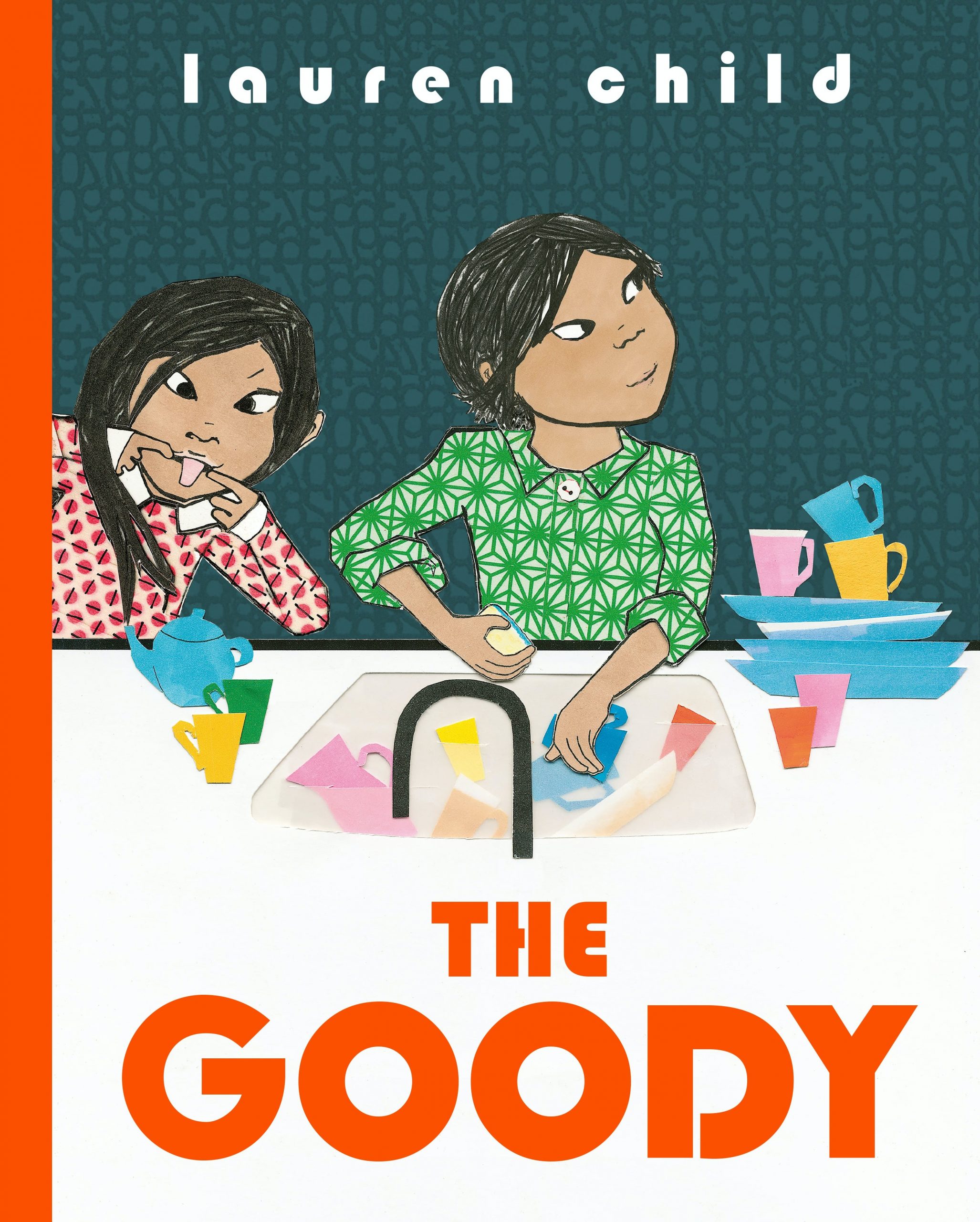 The Goody
written and illustrated by Lauren Child
reviewed by Mia Macrossan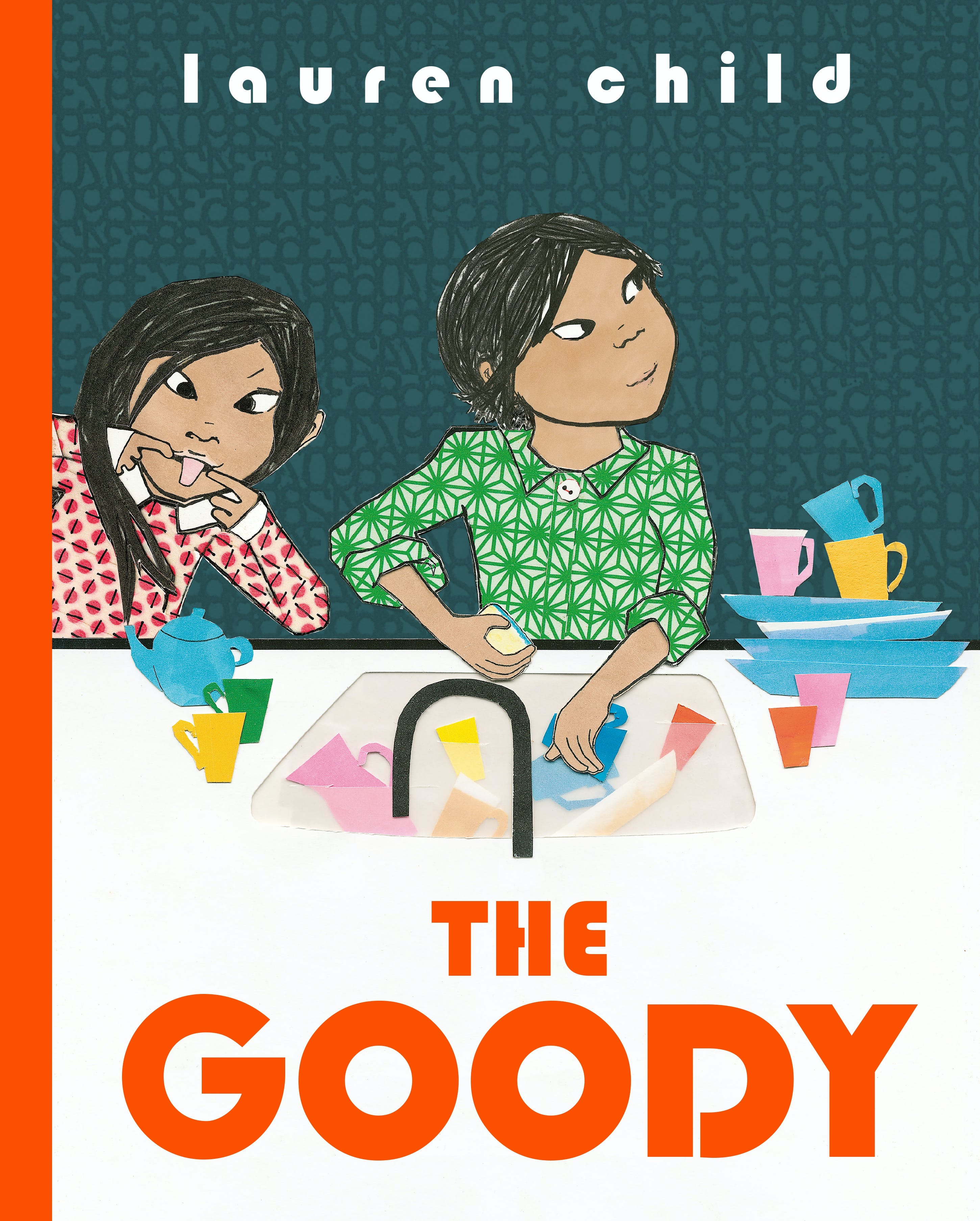 Former UK children's Laureate, Lauren Child is famous for her Charlie and Lola picture books, the Clarice Bean series and the Ruby Redford detective series.  I adore her books and The Goody doesn't disappoint,  written with Child's wry and knowing sense of humour and again illustrated using her signature variety of media including magazine cuttings, collage, material and photography as well as traditional watercolours.
The story is about two siblings who are total opposites. Chirton is the good child in the family – he does everything he is told when he told, he eats his broccoli, goes to bed on time and cleans out the rabbit hutch even when it is not his turn. His sister Myrtle is not a good child – she stays up late, drops stuff on the carpet, never eats her broccoli and never cleans the rabbit hutch even when it is her turn.
What happens when Chirton starts to wonder what is so good about being good? Well, people are disappointed especially when Chirton throws his goody badge on the floor and stomps it flat. And what about Myrtle? Does she really mean to be bad all the time?
There is a lot happening in this story – sibling rivalry, family roles, being yourself  to name a few – all told in a humourous, conversational way and so richly illustrated. Each page is alive with warmth and humour and carefully observed kid behaviour. Even the rabbit is wonderful all the time but then, he is very fond of broccoli.
Kids will readily identify with  Chirton and Myrtle and their struggles to come out of their assigned roles. Another classic to be enjoyed for years to come.
Hachette 2020