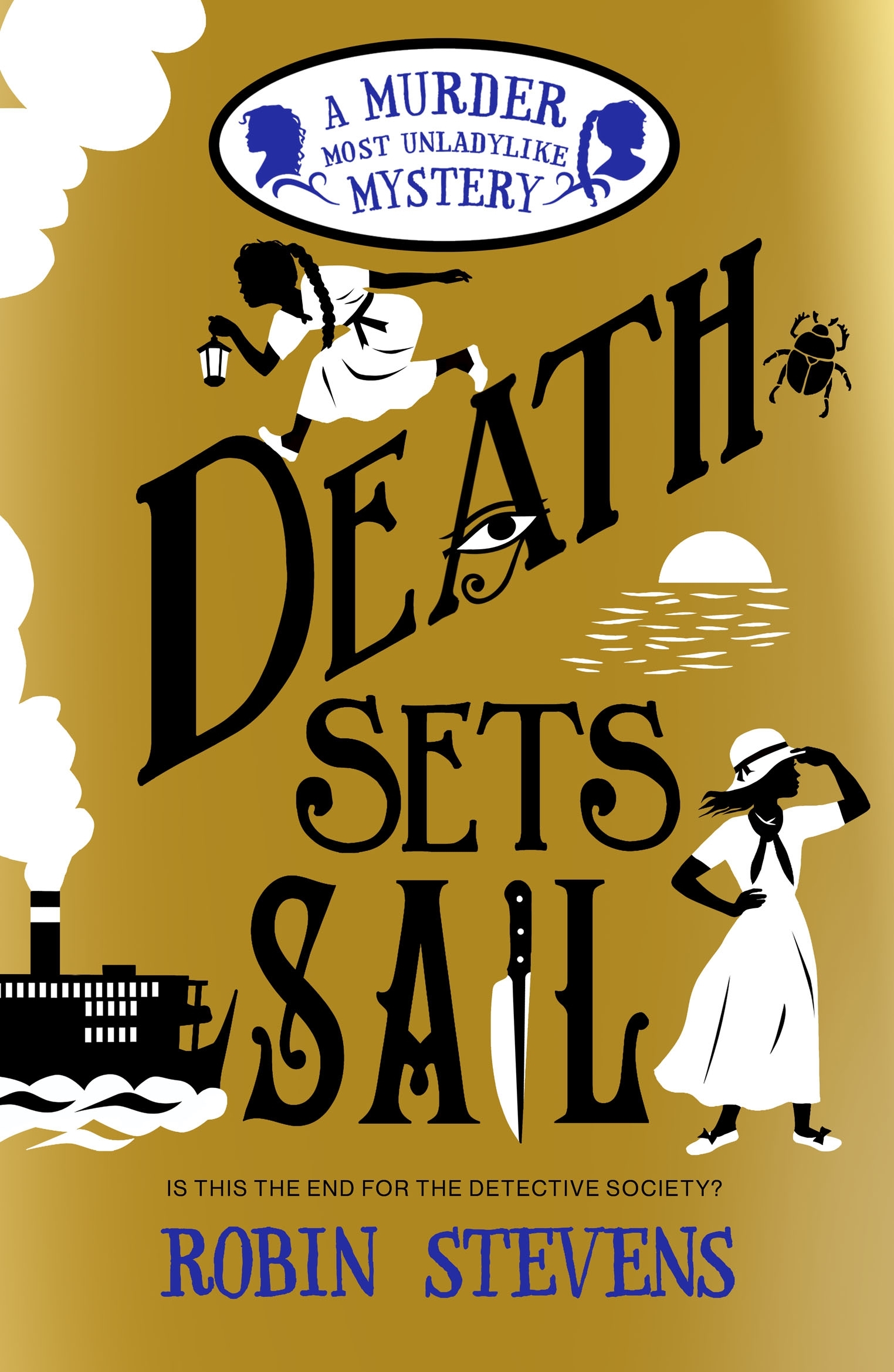 Death Sets Sail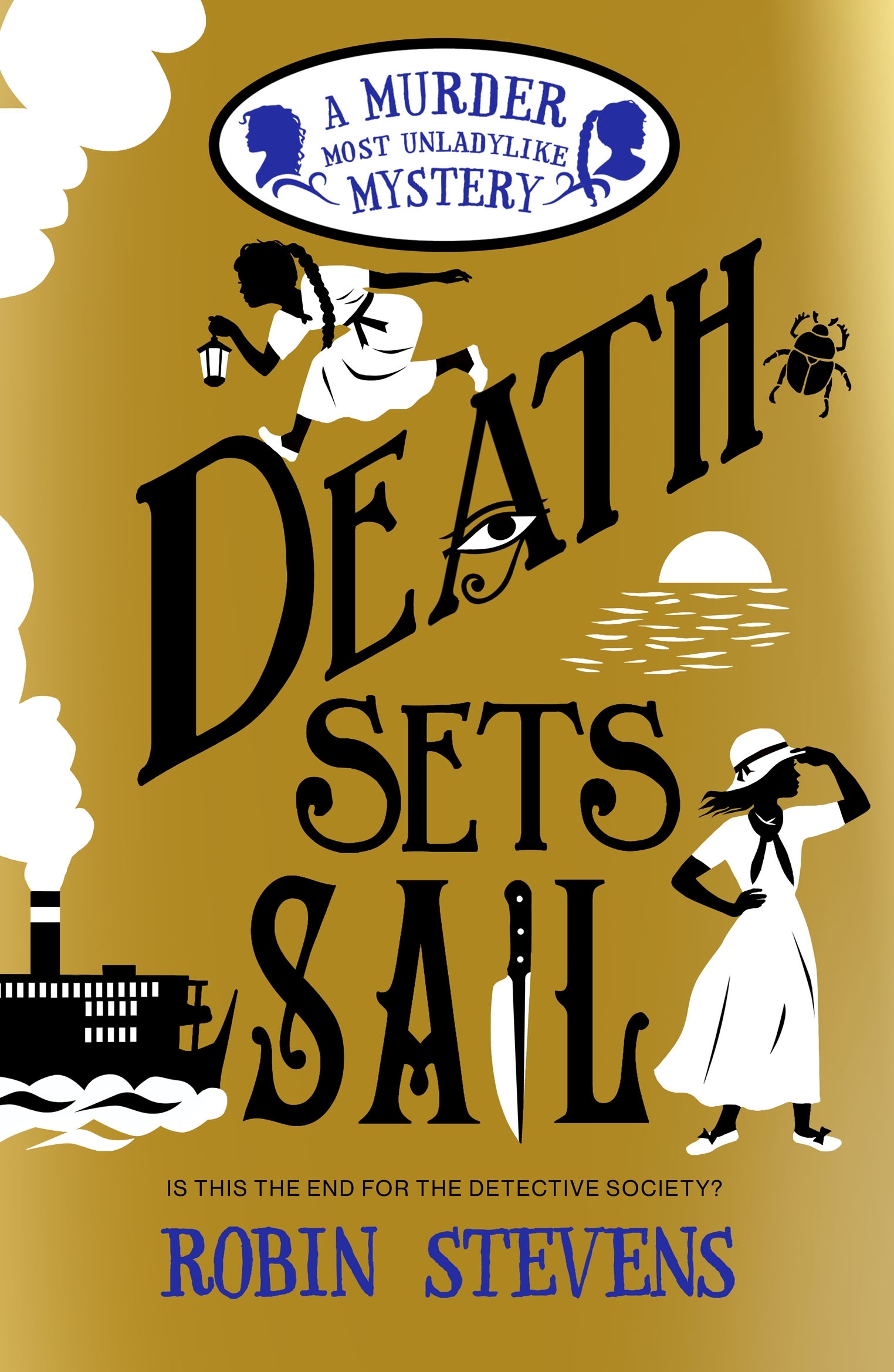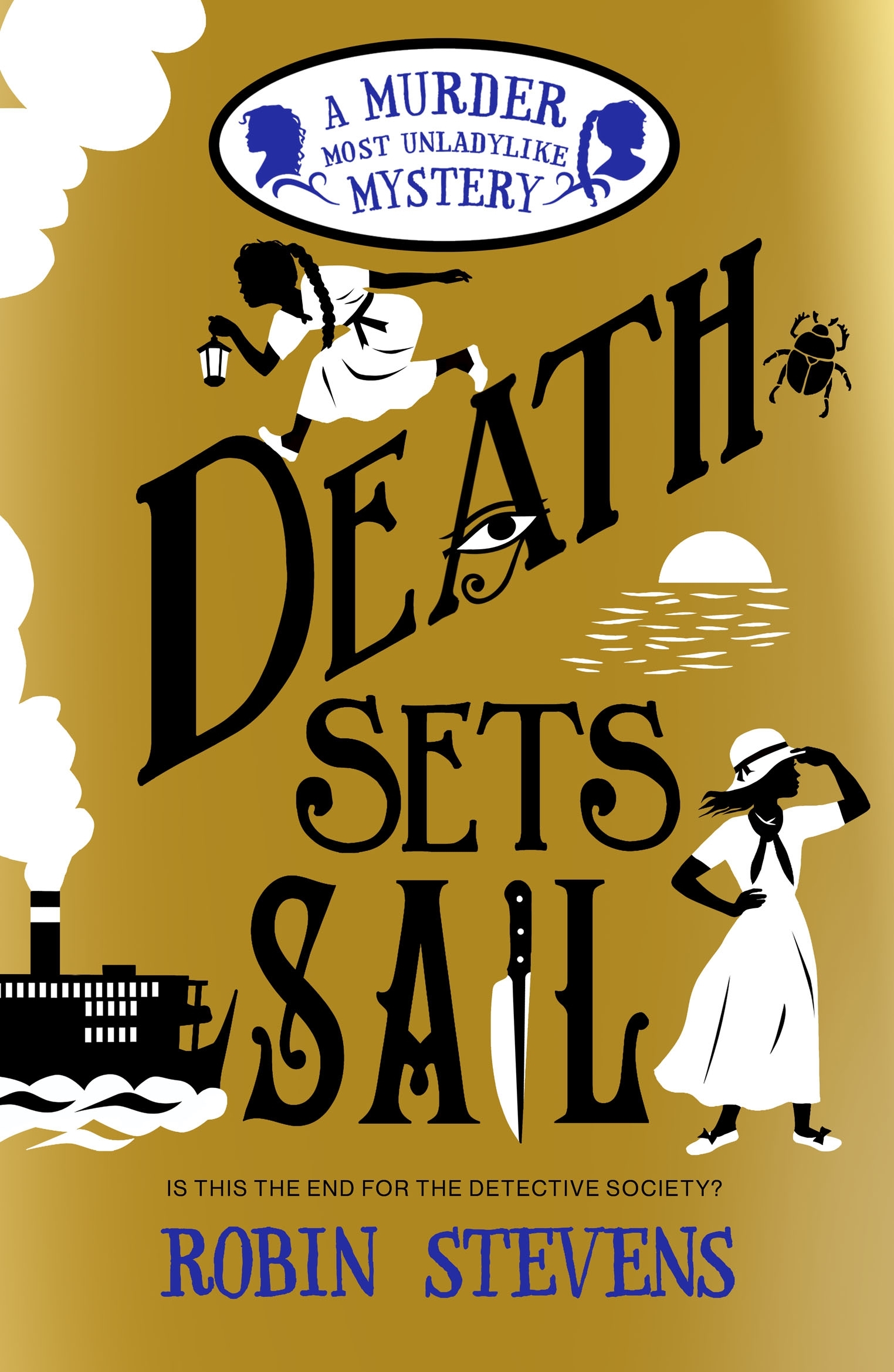 by Robin Stevens
reviewed by Mia Macrossan
This is the last in the Murder Most Unladylike Series. Hazel Wong and Daisy Wells are two young girls who go to a boarding school in England in the 1930s.
They are the Wells & Wong Detective Society and over the course of nine books the intrepid twosome have solved many murder mysteries.
In this last one Death Sets Sail, the two are about 15, considered to be young ladies and showing an interest in romance.
The action takes place on a boat sailing up the Nile and revolves around the murder of the leader of a cult whose members all believe they are reincarnations of ancient Egyptian pharaohs.
The story is a homage to Agatha Christie's Death on the Nile, if anyone has read that novel. This is a cozy armchair kind of story, with plenty of detecting, clue spotting, puzzle solving and a bit of blood spattered along the way.
The whole series is an enjoyable  and comfortable read with interesting puzzles and characters driving the story. Robin Stevens combines the fascination of an intriguing past with a modern sensibility so young readers today will readily relate to the two main characters. 
Puffin 2020