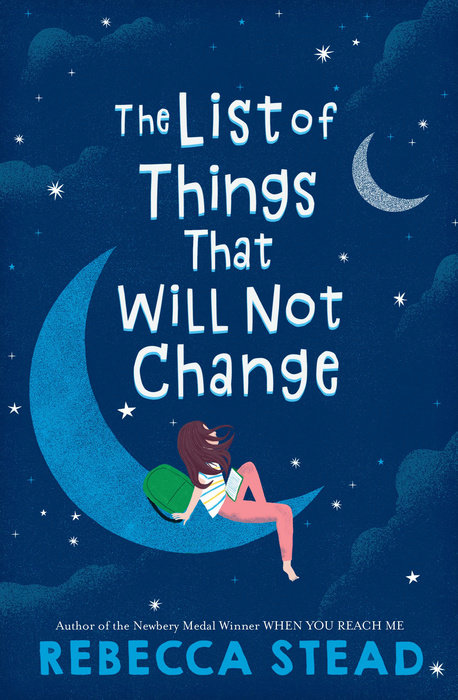 The List of Things That Will Not Change
by Rebecca Stead
reviewed by Sarah Custance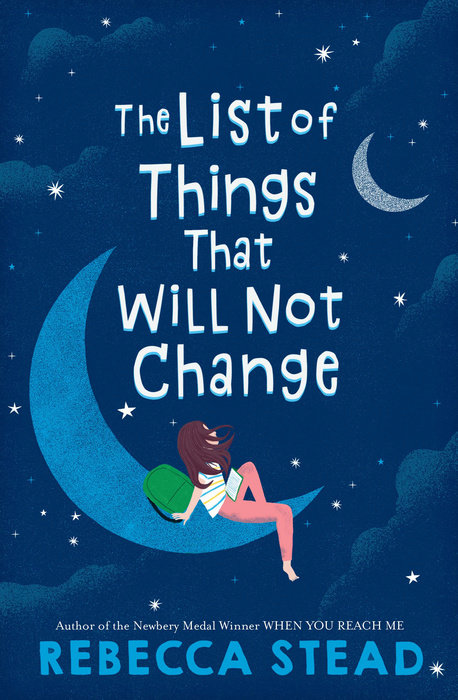 This is the amazing new book by award-winning author Rebecca Stead. Her other books include 'First Light', 'Liar & Spy', 'Goodbye Stranger', 'When You Reach Me' which won the American Newbery Medal in 2010, and 'Bob' which was co-authored by Wendy Mass.
With each new book Stead manages to make completely different but equally compelling and noteworthy stories with strong themes throughout.
When Bea's mum and dad split up they made her a list of things that will not change such as "Mom loves you more than anything, always. Dad loves you more than anything, always. Mom and Dad love each other, but in a different way. You will always have a home with each of us. We are still a family, but in a different way." Etc. Since then Bea has added more things to her list such as "Dad is gay.".
Two years have passed since the list was first made and now Bea's dad is about to marry his partner Jesse. Bea couldn't be more exited as she loves Jesse but also because he has a daughter which means that Bea will finally get the sister she has always dreamed of. When Bea finally meets her soon-to-be stepsister Sonia, things don't go quite as she had planned, and family trouble brings forward a secret that Bea has tried to hide since last summer.
I was beyond surprised at how well Stead could incorporate so many tough themes into a book and still have it be as beautifully written and profound as it is. The story deals with divorce, split homes/custody, anger issues, the remarriage of a parent, the effects of the remarriage on the other parent, new siblings, family trauma, homesickness, jealousy, rampant homophobia, family disownment and so much more.
You would think that these themes (some of which are very heavy) would bring the book down a bit, but what it really does is highlight the beauty in the small moments and the joy that each character experiences throughout the book.
I would highly recommend this book to people of all ages, even though it is a middle-grade novel as there would be a large amount of teenagers and adults who would also enjoy Stead's pitch perfect writing and the book's underlying message of hope and love through even the toughest of situations.