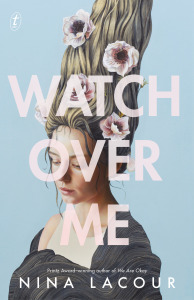 Watch Over Me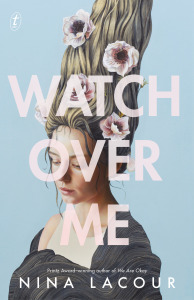 by Nina Lacour
reviewed by Margaret McKay-Lowndes
In Watch Over Me, Nina Lacour, award winning author of We Are Okay, pulls the reader into a story of adolescent self-discovery which borders on a psychological thriller.
Mila is a vulnerable teen, a victim of domestic abuse and an orphan who has outgrown foster care and now must find a place in the world. She is accepted to teach at a remote refuge for troubled children, a large and rambling farm/schoolhouse set up by loving couple Terry and Julia.
The friendly and welcoming manor nevertheless has a spooky aura leading the reader to suspect that all is not as it seems. Are Terry and Julia really the loving couple they appear to be? Is the farmhouse really a safe refuge? What is the real source of Mila's troubles?
The broody atmosphere is reminiscent of Rebecca by Daphne du Maurier, and Lacour refers to this novel when Mila is in the farmhouse's library. The source of unease is revealed inch by inch through flashback as Mila's traumatic experiences are recounted and suspense builds as she is forced to confront her demons.
Along the way, she is befriended by her fellow teen workers, Billy and Liz and Lee, her young charge, who has demons of his own.
Not all the scenes in Watch Over Me deal with trauma though, and the idyllic setting of the spooky farmhouse delivers some charming rural anecdotes as Billy, Liz and Mila take flowers to the markets, and have midnight heart-to-hearts in their cabins.
Particularly poignant is Mila's birthday where she is given a record player and old records, one of which is Someone to Watch Over Me, a fitting summary of the point of Mila's journey toward understanding herself.
It's refreshing to read a story focused on a vulnerable, troubled character whose story nevertheless is hopeful and optimistic. The use of flashback and parallel adds complexity and depth to the story.
Readers who enjoy an exciting but not terrifying intrigue will enjoy this well-written offering.