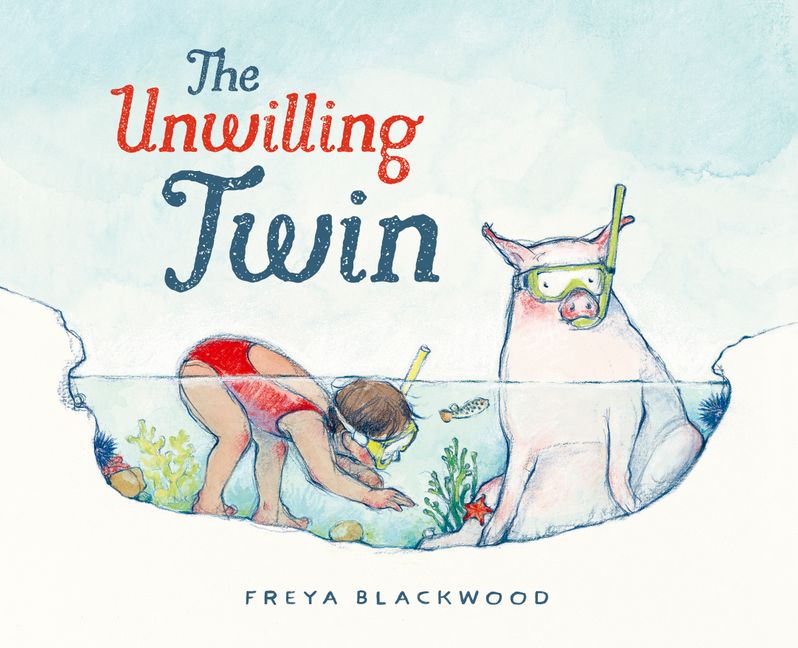 The Unwilling Twin
Written and illustrated by Freya Blackwood
Reviewed by Mia Macrossan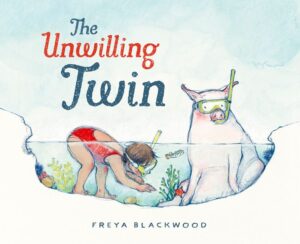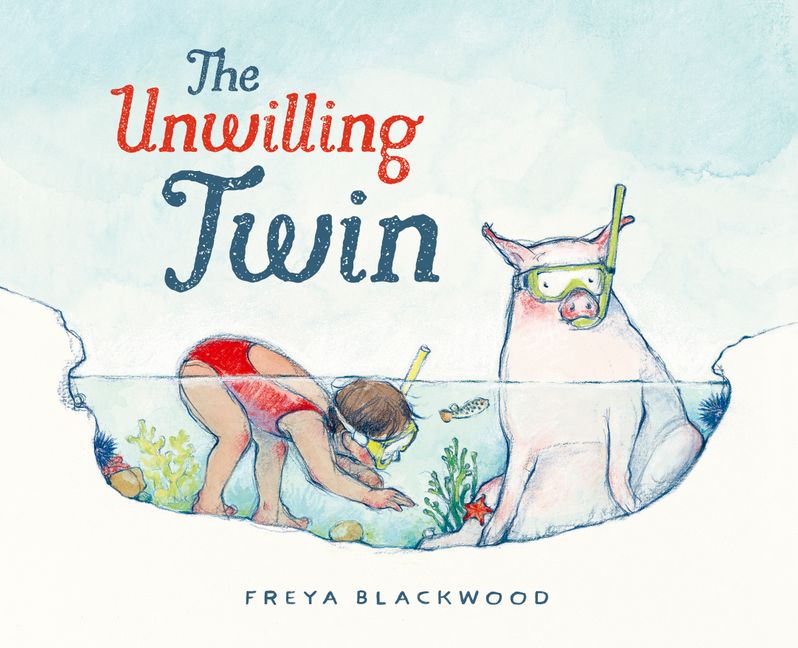 Freya Blackwood has been writing and illustrating for children since 2010 and any book with her name on the cover is sure to appeal to children and their parents. She won the prestigious Kate Greenaway medal in 2009 and has won the CBCA Book of the Year award seven times.
The Unwilling Twin, her latest offering is about Jules, a chubby adventurous toddler and her identical twin George. They do everything together – yoga, paint, play, nap, and go to the beach. George is a bit more adventurous than Jules, he explores other people's bags and baskets, sniffs their drinks and chases the seagulls. He is not that keen on the water as he prefers to fall asleep and have Jules build a sandcastle on top of him. Jules and George sometimes disagree about things but their love for each other always triumphs.
This is not just another story about sibling interactions because George is actually a pig, yes, a large pink pig, who is presented in the first sentence as the identical twin of Jules, who is a little girl. All the humour and charm of this story lies in this deadpan presentation of these two as identical siblings. We can have a little brain fry over identical twins being different genders not to mention a human and an animal being regarded as related but the point is that these two beings love each other and do everything together.
Freya's illustrations are full of warmth and carefully observed human and porcine behaviour and seeing George and Jules together is a delight. Children will love it.
HarperCollins 2020