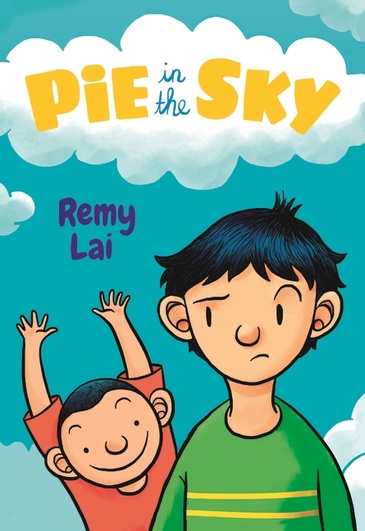 Pie in the Sky
by Remy Lai
Reviewed by Leonard Cavallaro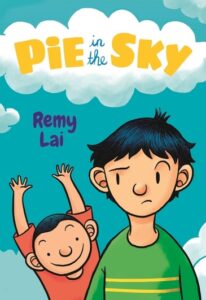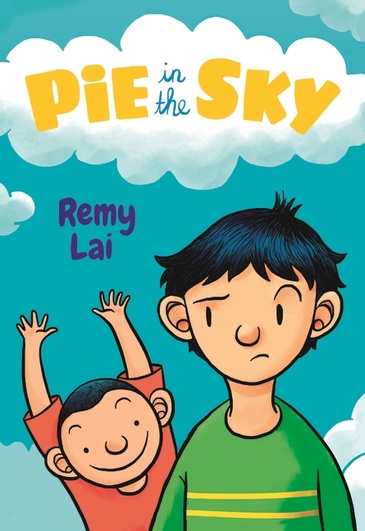 Remy Lai's debut junior fiction Pie in the Sky is an engaging tale of overcoming language barriers and accepting difference.
Remy Lai has a major in painting and drawing which is evident in the artistic representations of ideas and events bountifully placed throughout the book.
When almost 12-year-old Jingwen moves to Australia he feels like he has landed on Mars. No one speaks his language. No one understands him. Surrounded by people that may as well be aliens, Jingwen struggles to fit in at his new school. As his Mama and younger brother, Yanghao increasingly become more skilled with the new language and country, Jingwen feels that he is being left behind while they begin to forget about Papa and their old life.
Desperate for a way to make his problems disappear and to finally fit in, Jingwen works in secret with Yanghao to create all of his Papa's cakes. His Papa's dream had been to build a wonderful cake shop in Australia, one where they could have a better life and make the most beautiful creations. This dream shop, called Pie in The Sky, is Jingwen's ticket to righting his unfair judgement towards his Papa and the guilt he feels over his death. Jingwen knows that if he can just bake all the cakes on the Pie in The Sky menu then he will finally be happy and accepted by this strange new land.
Readers of varying ages will enjoy this  novel. It has expressive humourous illustrations which form a counterpoint to the important themes about language difference, the struggle of a single parent, parental death, immigration, and wish fulfilment. All events occur in a relatable setting and older readers may be able to see how similar judgement and unfairness could occur in their own lives.
Altogether it is an amusing novel with important themes that will be enjoyed by a variety of ages.