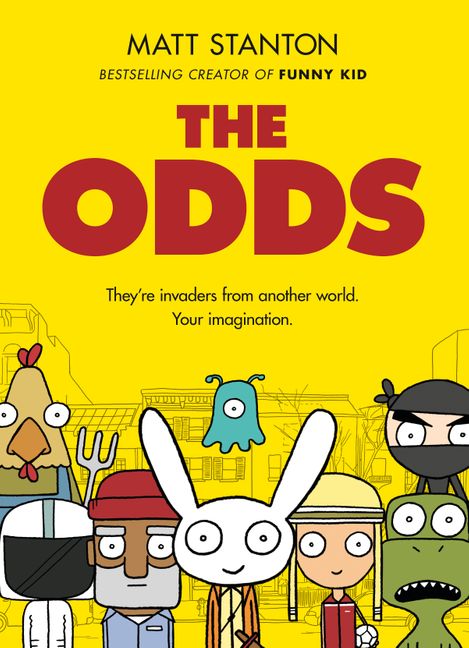 The Odds (The Odds, #1)
By Matt Stanton
Reviewed by Sarah Custance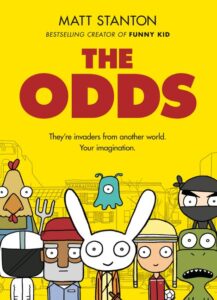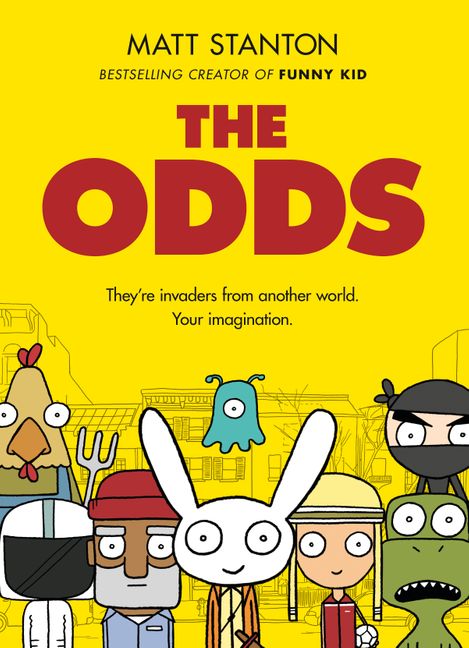 Matt Stanton is the incredibly popular author of the Funny Kid series, the Fart Monster and Me series, and This is a Ball, a picture book that was co-authored with his wife Beck. The Odds is the first in a new series written as a graphic novel.
Kip is quite happy living her life as if she were invisible to everyone but her dad until she wakes up one day to find ten of her favourite fictional characters staring at her from the end of her bed.
What is Kip supposed to do with a sword wielding rabbit, a unicorn without a bottom, an alien that can't speak, and an actual dinosaur (just to name a few)!
With her dad's help they will try to get the characters back into their own worlds but Kip's beloved invisibility may be in jeopardy with this rag-tag group who refuse to stay locked in the basement.
Stanton has a unique comedy writing style that is still evident and well portrayed even as a graphic novel.
Whether this was the best format in which to tell this story though, instead of his regular style as seen in the Funny Kid series, is debatable. At the end of the day it is still an engaging, funny, slightly odd book that will leave the readers wanting more and it may be a perfect introduction into the Graphic Novel genre for many young readers.