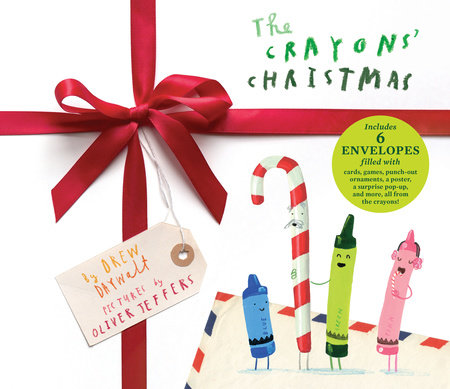 The Crayon's Christmas
By Drew Daywalt and Oliver Jeffers
Reviewed by Mia Macrossan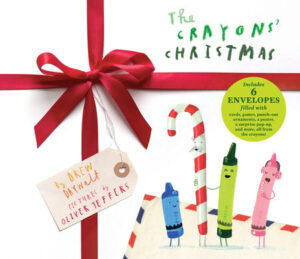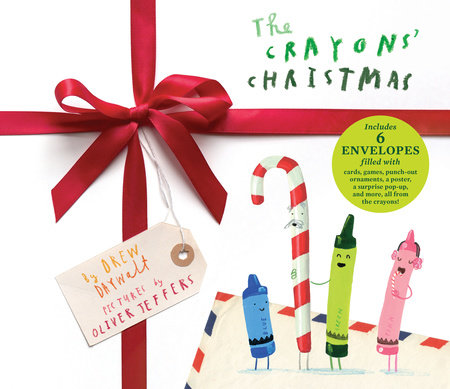 This is the team that brought you The Day the Crayons Quit and the Crayons Book of Numbers, both very popular with young children.
The Crayons' Christmas  is a lot of fun even though there isn't really a story. Several of the crayons, the peach, the beige and the grey, and the chunky toddler crayon receive mail, which is presented in 6-page sized envelopes that can be opened and inspected.
Each envelope contains a fun thing: Peach crayon receives some clothes that can be put on or taken off, other enveloped contain Christmas decorations, maps, and games to make and enjoy.  The crayons wrap some presents, go carol singing and join in traditional Christmas activities.
The whole is illustrated by Oliver in a joyful exuberant mixture of crayon, pencil and realistic lifelike pictures. This enjoyable interactive book celebrates xmas in simple ways for the very young.