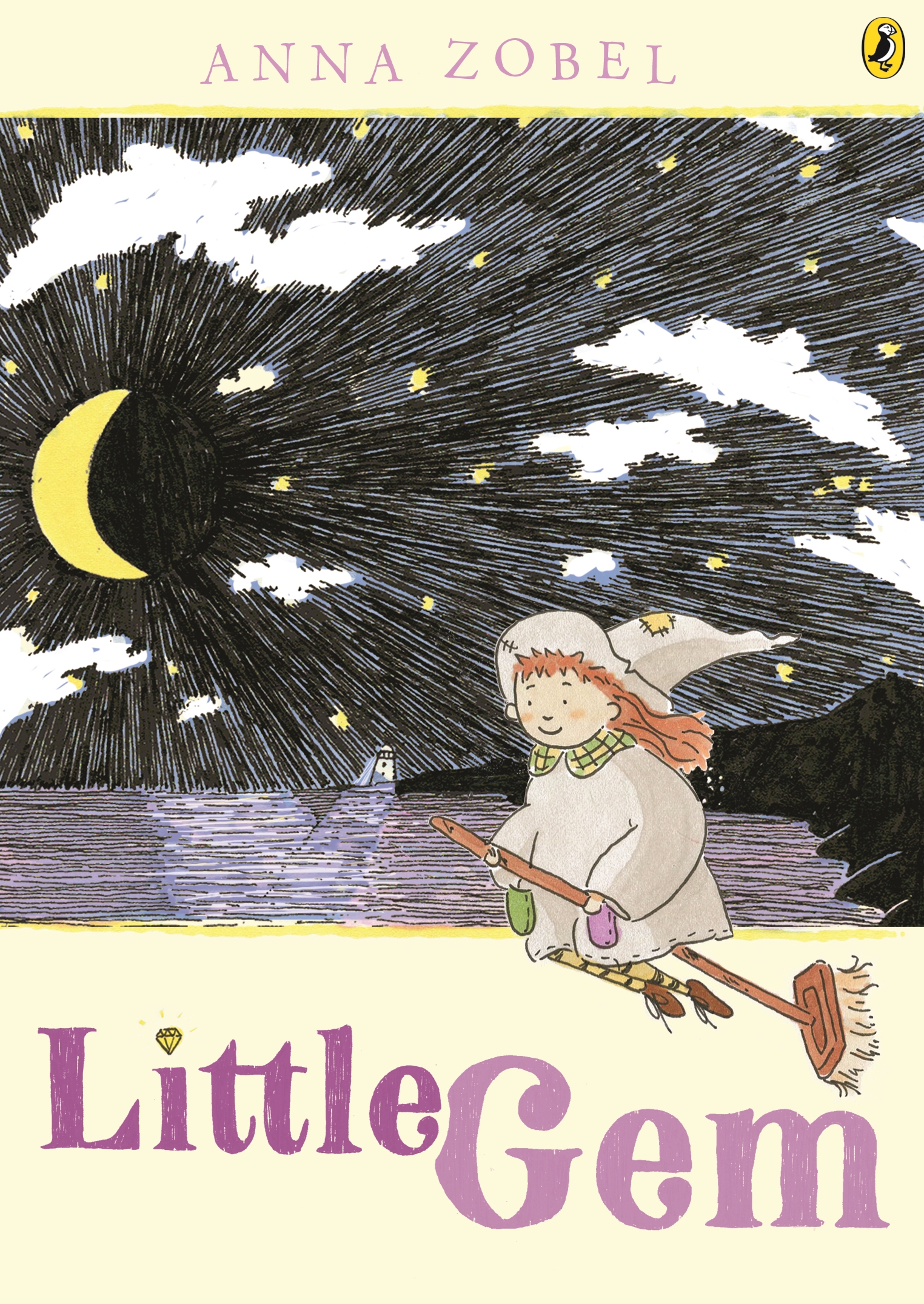 Little Gem
Written and illustrated by Anna Zobel
Reviewed by Mia Macrossan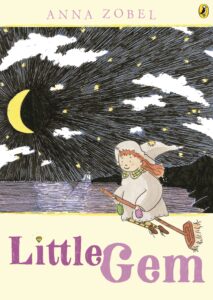 'All Gem wanted was to be a good witch who helped people, but every time she tried a spell it went wrong somehow.'
This is  main idea  in Anna's debut novel about a young witch who inadvertently arrives in  in the little town of Ellsworth Pining one hundred years into the future (but more or less our present), after her travelling spell at school goes awry. She has landed in the town witch's cottage, dusty and deserted except for its resident ghost housekeeper, Henry.
Since she is a friendly helpful soul, Gem quickly makes friends with him and some locals, including Renzo, the postman's son, Mrs Silva, the owner of the local café and Amira, who works there. Mrs Silva is concerned about the disappearance of her brother, Emilio, the town's Weather Worker. There have been some strange-shaped clouds seen about –  including squares, saucepans,  and broccoli shapes.
There is also concern about a large orange beast that has been prowling around. Together with help from her friends and some crazy spells Gem, considered the worst witch at her dreary and horrible  Witchcraft School, solves the mystery and even hatches a dragon!
This delightful story will charm beginning independent readers. It is refreshing that there are no villains wanting to rule the world, just an intriguing mystery needing to be sorted. Gem's unusual spells maintain interest in the well- paced action. Themes of  resilience, family  and friendship are understated but underpin the story.
An added bonus are the many fine line drawings which define the setting and flesh out the characters. The large  and well spaced font combined with the plentiful illustrations make this an attractive and easy read for those just starting on chapter books.
I look forward to the further adventures of Little Gem.
The inspiration for Little Gem by author-illustrator Anna Zobel
How to Draw Little Gem with author-illustrator Anna Zobel
Puffin 2021