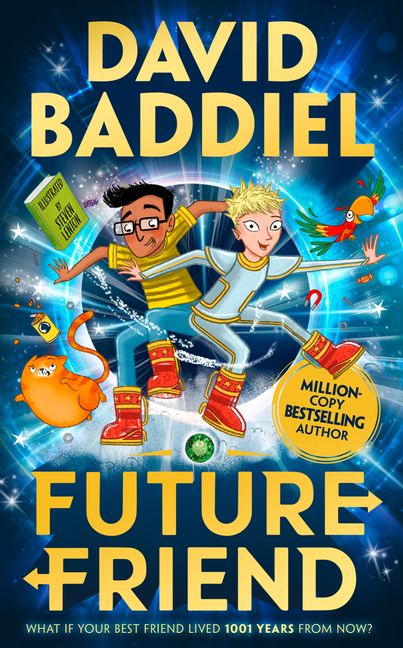 Future Friend
By David Baddiel
Illustrated by Steven Lenton
Reviewed by Junior Reviewer Leonard Cavallaro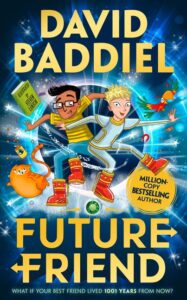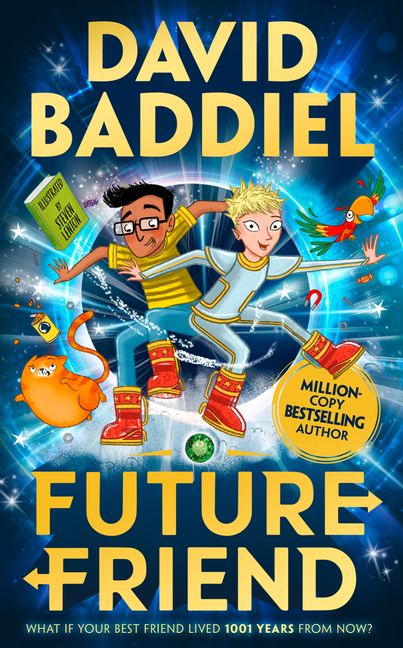 This interesting tale of time travel, cloning, friendship, compassion and environmental care entertains the reader through regular humour and unique characters.
Rahul Agarwal is a lonely genius. He creates inventions with ease, coming up with original ideas and making them reality. However, now that his best friend Amy has gone, Rahul has been left friendless and without any desire to invent.
But when Pip, an unexpected visitor from the year 3020, appears into his 2019 world, Rahul finally has a chance at a new friend. However, a crazy clone has been left in Pip's place leaving her desperate to return to her distant home.
In the meantime, Pip must blend into the confusing world of 2019. While struggling to remain 'normal' at school she must also protect herself from the watchful eyes of Gunther and his suspicious father.
As a reader you will be taken away to a future world where you will be shocked at the way Pip lives her life so unlike ours.  Readers feel sympathy for Rahul's loneliness and Pip's confinement, as well as interest in the imaginative future created by David Baddiel. A lack of suspense, however, may leave older readers less engaged.
Altogether Future Friend is an enjoyable tale that had some wonderful characters and ideas.
Harper Collins 2020