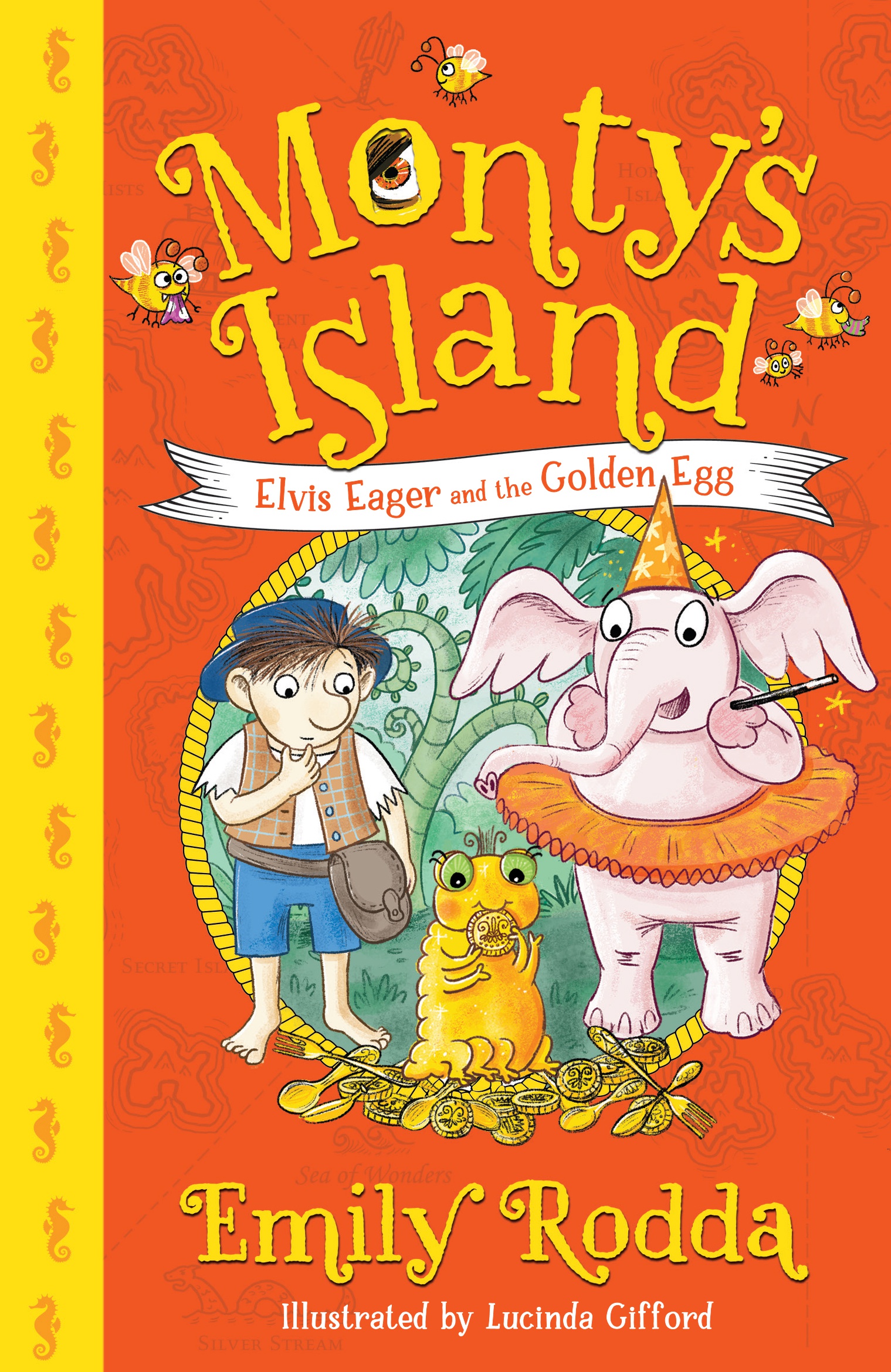 Elvis Eager and the Golden Egg: Monty's Island #3
By Emily Rodda
Reviewed by Mia Macrossan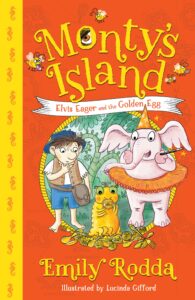 The third and latest novel in the Monty's Island series written by Emily Rodda is  chapter book for a beginning readers profusely illustrated by Lucinda Gifford.
Monty lives on a magic island with his friends, the Tawny Lion,  Bunchy the elephant and Marigold who owns the café. There is also Clink, the shipwrecked pirate, noted for his bad temper and greed for treasure. One day Monty discovers a huge golden egg during his beach scavenging. It hatches into a large grub, called Ikkle by the adoring Bunchy. It eats only gold and just keeps on getting bigger and bigger.
This is of great interest to Elvis Eager, a world-famous and rather unscrupulous explorer who arrives on the island the same day that Monty discovers the egg. He offers to look after Ikkle, when two large flying monsters appear, land on the café roof and won't go away.
Monty has to find a way to get his peaceful island back, but he has to get help from some unexpected people.
Emily keeps the pace fast, her inventiveness never flags and the characters are close enough to stuffed toys to appeal to the very young.
Another story full of excitements, magic, and adventure, perfect for beginning readers.
Allen & Unwin 2021