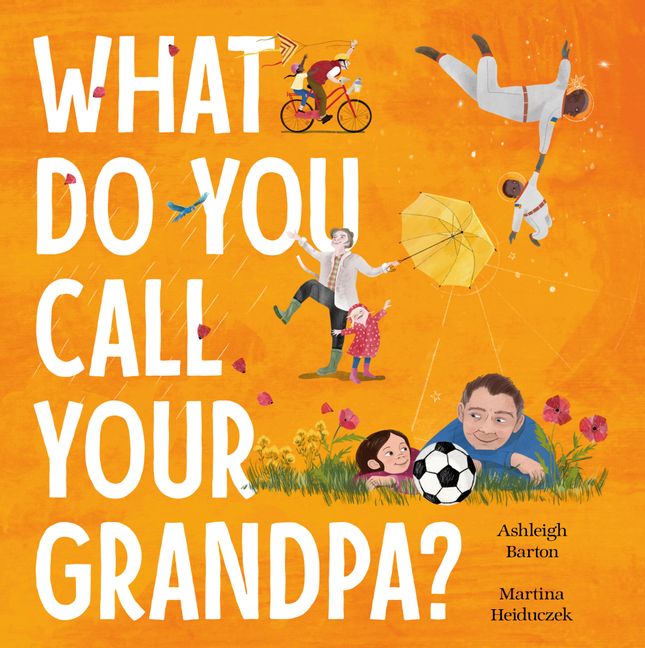 What Do You Call Your Grandpa?
By Ashleigh Barton
Illustrated by Martina Heiduczek
Reviewed by Margarite Igras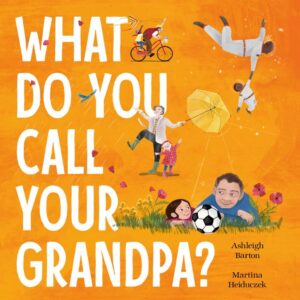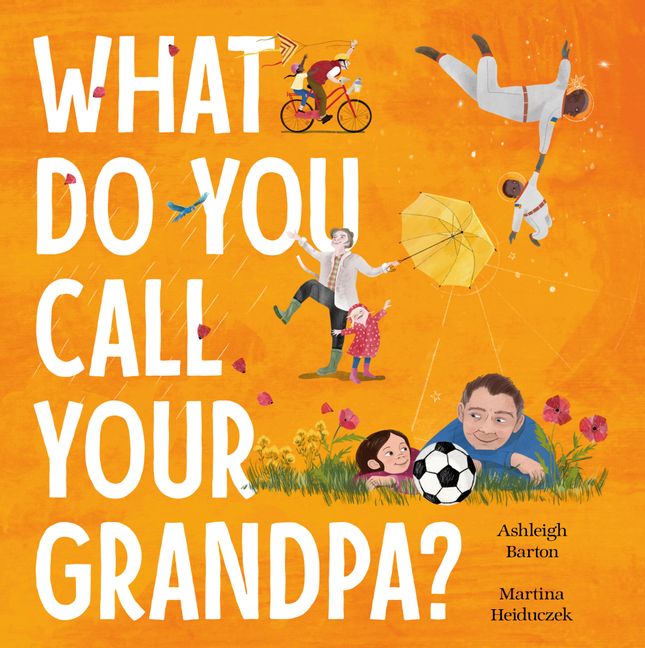 This debut book by Australian author, Ashleigh Barton is a delightful and informative read about the different names children call their grandpa in a culturally diverse world. And I am really pleased that she has since written a follow up book called What do you call your grandma?
Martina Heiduczek's illustrations are textural and colourful, incorporating a mixture of digital and traditional media, with layers of scanned materials, coloured pencils, and watercolour.
Each page captures a grandpa and his grandchild, engaged in some warm and fun activity such as bike riding, star gazing, being read to, fishing.
There are hints about the language and culture represented: the Israeli rabbi, the little boy wearing a jade Maori pendant, the Indian market with sari clad women, the indigenous outrigger canoe, the African round huts.
We are introduced to an array of children names from Levi and Seren, to Miguel, Kesi, Li Jun, Sandrin and Kaya and there is additional information at the end of the book.
The cheerful text on each page consists of four short rhyming lines:
"He comes to visit twice a year.
Luckily. That time is near."
The end words in each of the last two lines inform us how to pronounce the new word:
"Helmet on, he loves to ride,
Seren calls her grandpa Taid."
We live in a culturally diverse country and it would not be difficult to imagine the various grandpa names used in households across Australia. In my own family we use  Opa (German Austrian), and Djed (Croatian) and Dziadek ( Polish).
A  wonderful book celebrating grandpas around the world.
HarperCollins  2020