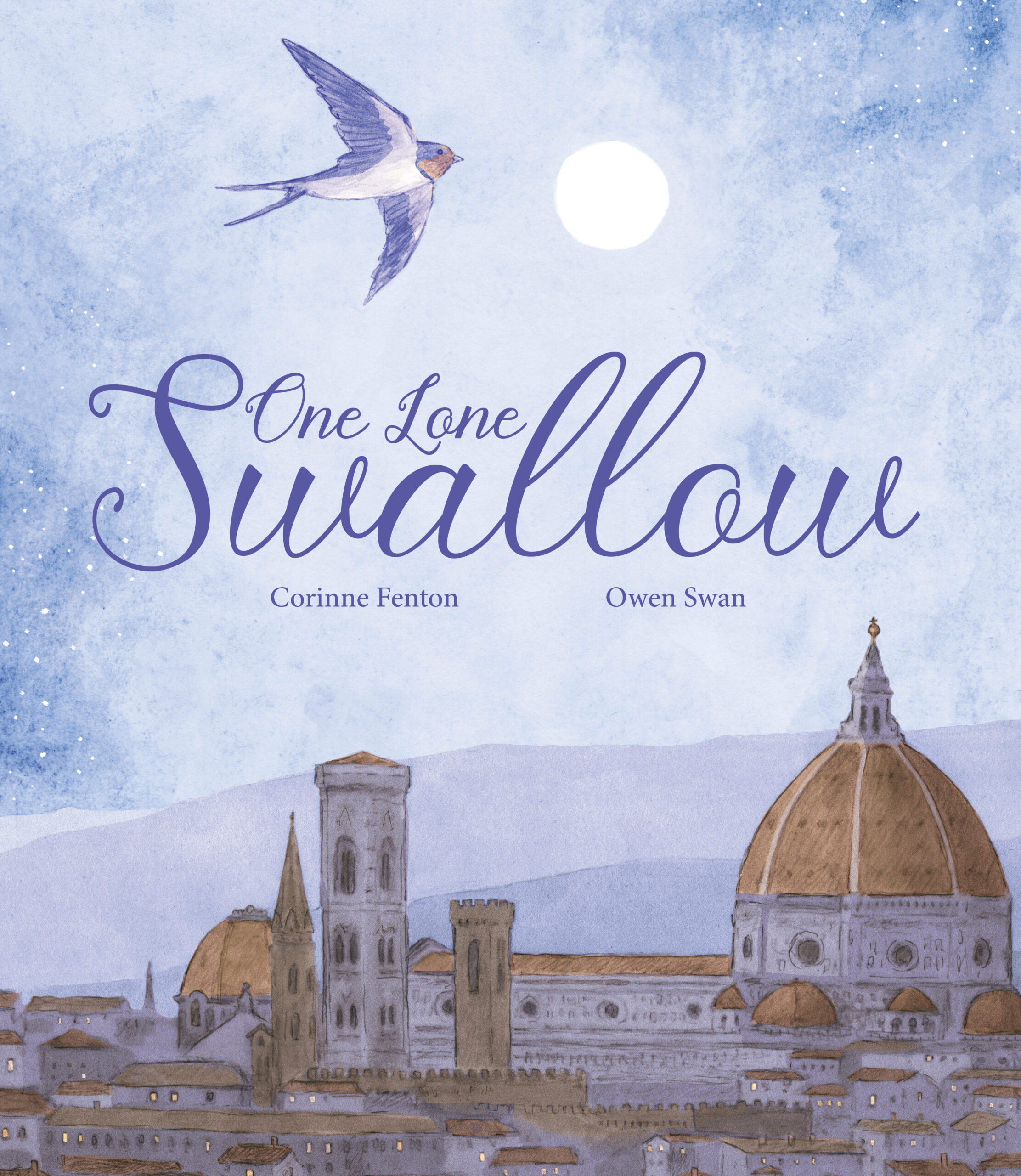 One Lone Swallow
by Corinne Fenton
Illustrated by Owen Swan
Reviewed by Jillian Custance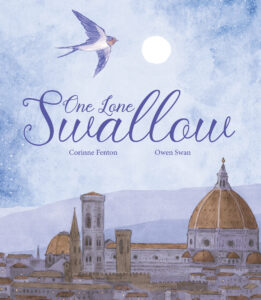 Corinne Fenton is the Australian author of over a dozen picture books. For One Lone Swallow she has once again teamed up with illustrator Owen Swan, after working together for the two other books Scruffle-Nut and My Friend Tertius.
Set in Italy in the early 1800s the book follows a single swallow out at dusk in search of her mate. As she ducks and weaves through, under, and over the streets of Italy following the currents of the night she becomes more anxious at the thought of leaving her nestlings. Will she remain one lone swallow or will she eventually find her mate so that they may both return home?
The angle of the city buildings and structures are brilliantly illustrated showing Italy 200 years ago.  The  style is muted and dusky, showing iconic Italian landmarks from a birds-eye point of view, including the statue of Michelangelo's David, as an integral aspect of the story. The book has a gentle and flowing rhythm that lends itself to a perfect bedtime read.