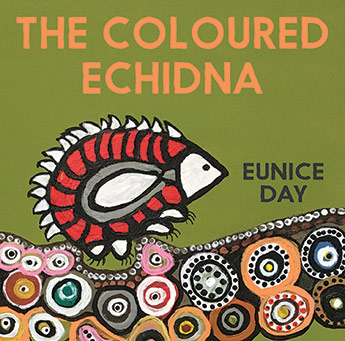 The Coloured Echidna
By Eunice Day
Reviewed by Mia Macrossan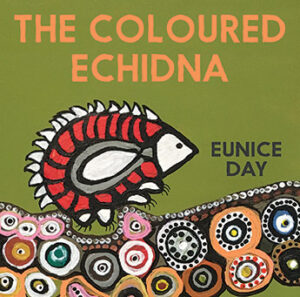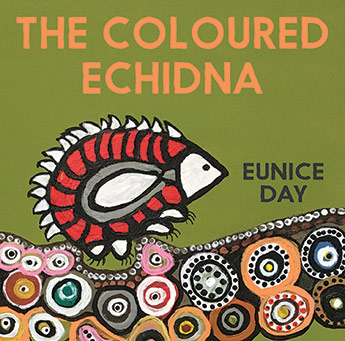 Eunice Day is an Aboriginal Elder from Blackwater. The Coloured Echidna  is one of the twelve new picture books for Queensland's youngest readers published as part of First 5 Forever, an early literacy program  initiated by the Queensland Government and coordinated by the State Library of Queensland.
A long time ago echidnas were all black and white with a little grey. All except one whose colours were always changing to match the landscape. He could never look like the other echidnas no matter how hard he tried.
He just wanted to be the same as his family so the Elders advise to journey to Wise Old Owl who knows why he is so colourful. On his travels echidna meets some black crows, a goanna, a mother emu and her chicks until he finally finds the Wise Old Owl. This is a lovely satisfying story about finding your place in the world and being happy with yourself.
The illustrations here are breathtaking – strong earth colours with bright animals and patterns in a distinctive Aboriginal style really make this book a standout. The little echidna in all his various colours is just crying out to be drawn and painted, even I could make one.  Eunice Day has created an absolute treasure.