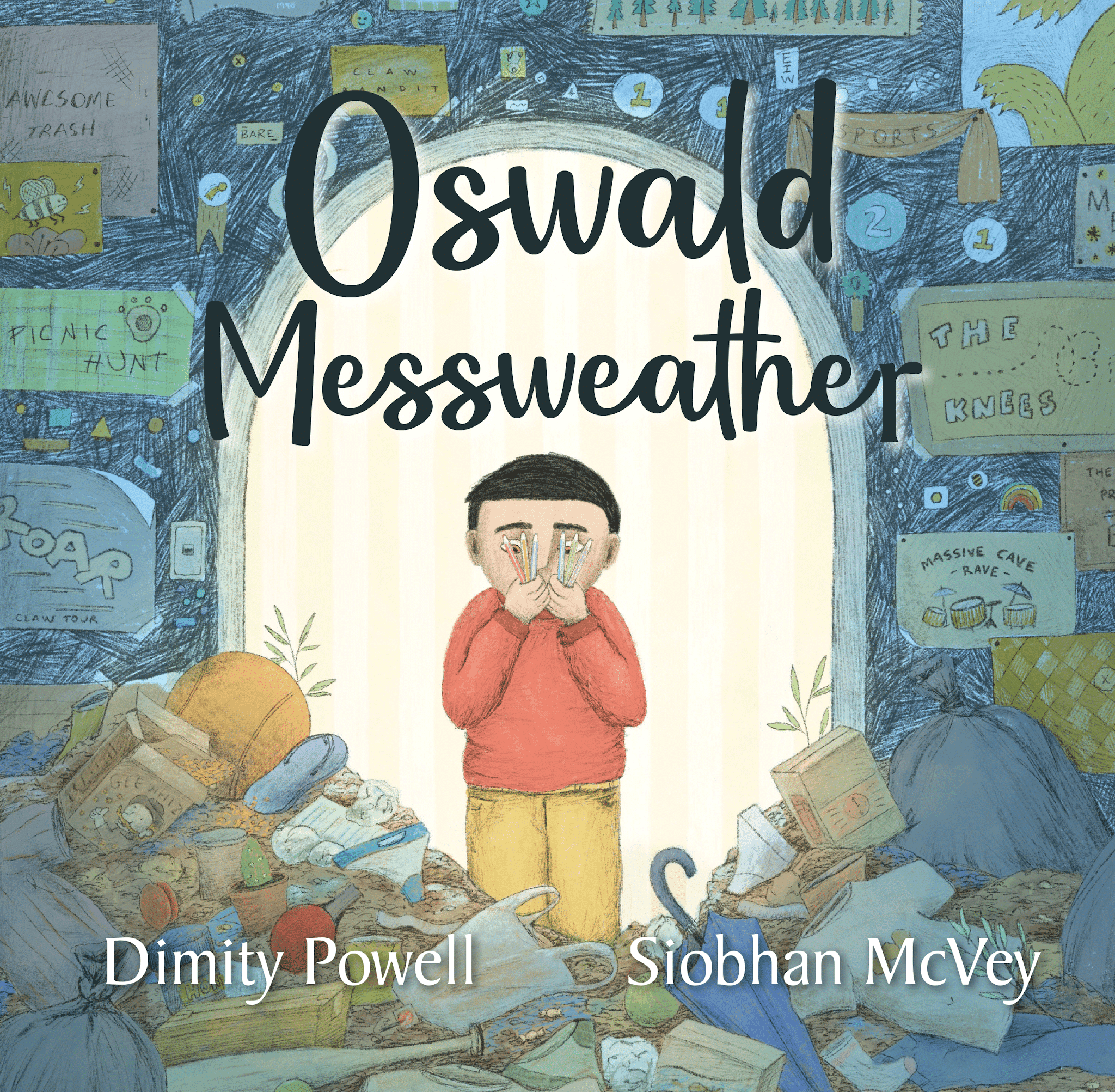 Oswald Messweather
Written by Dimity Powell
Illustrated by Siobhan McVey
Reviewed by Zewlan Moor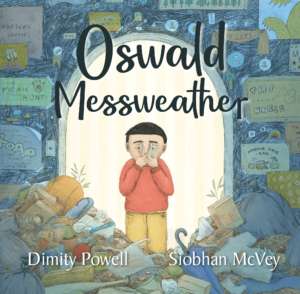 Oswald Constantine Dorian Messweather is a young boy who hates his name because it is confusing and messy. He also hates other messy situations around the home, such as his father's cluttered tool shed and his teenage brother's hovel of a bedroom.
Whenever he experiences distress around messy things, his hands start to itch and his legs start to jiggle. He soothes himself by counting and ordering his crayons. One day at school when he starts to catastrophise about a science project going wrong, he once again starts to compulsively order his crayons. With the help of his teacher, Oswald learns a way to divert himself from his compulsive behaviour into a more productive and creative use for his crayons. 
Powell has a record of writing about difficult topics in an oblique and non-didactic way. She continues this form with poetic language, such as, "a tangle of swirling doubts that he knew were untrue but couldn't undo." The somewhat abstract text is well complemented by McVey's illustrations. 
A wonderful feature of the illustrations is that Oswald's crayons are used as a design device, to frame full pages and illustrative vignettes. And of course, the illustrations are all done with crayon! It is such a versatile medium, illustrating straightforward schoolyard antics, as well as the free and loose colour of the imagination. As such, the crayons in this picture book are a metaphor for how creativity and diversion can help to overcome tangled thoughts. 
Downloadable fun from Dimity Powell
Wombat Books 2021