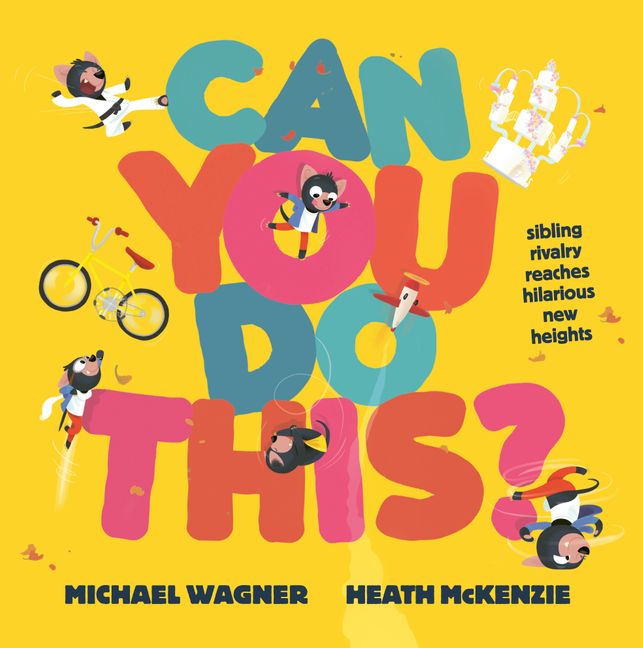 Can You Do This?
By Michael Wagner
Illustrated by Heath McKenzie
Reviewed by Margarite Igras.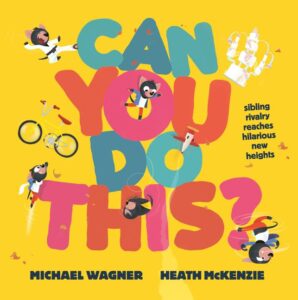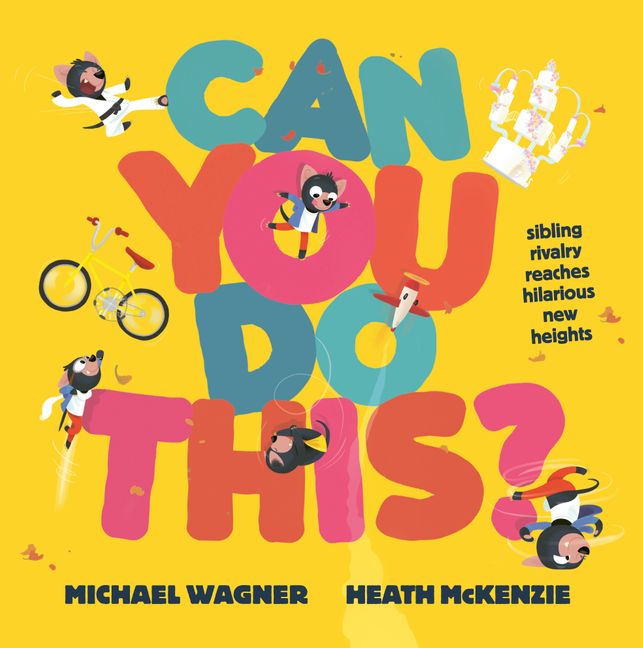 In this wildly imaginative story about sibling rivalry, I can see a mental subtitle on each page saying these activities are dangerous, do not do this.
Regardless, little brother imagines that his bigger brother can easily do all kinds of extreme activities from building a complicated sandcastle, doing a handstand on a bike, and even rescuing a baby platypus mid-air, after winning an air race. But the truth is revealed when big brother tries to perform a simple manoeuvre on the sofa. Maybe big brothers are not better at everything?
Each page, including the end pages, are filled with blocks of vibrant colours, reflecting the bold extreme activities within. The characters have been hand-drawn digitally, giving them movement, expression, and animation. There is in a familiar cartoon feel about the book, one that would appeal to children.
Even though there is minimal text on each page, primarily asking "Can you do this? the detail is in the illustrations.  The reader is invited to identify and talk about the often-extreme activity. The question is posed both to the reader and to big brother.
A fun book for those children who are willing to extend the boundaries of their imagination.
ABC Books Australia 2021