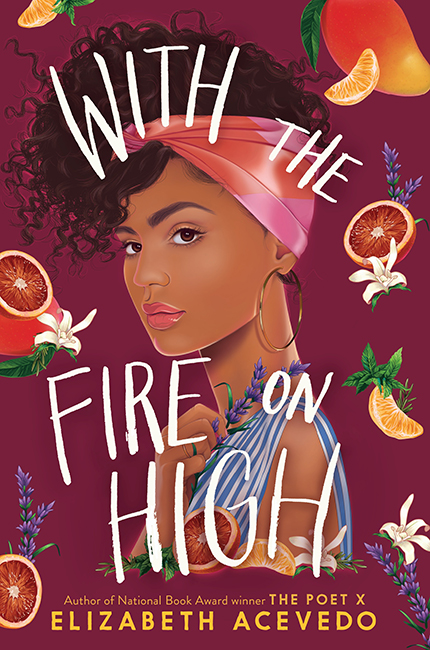 With the Fire on High
By Elizabeth Acevedo
Reviewed by Inda Ahmad Zahri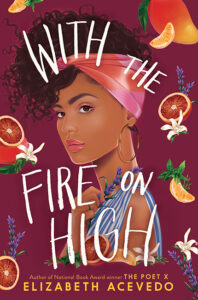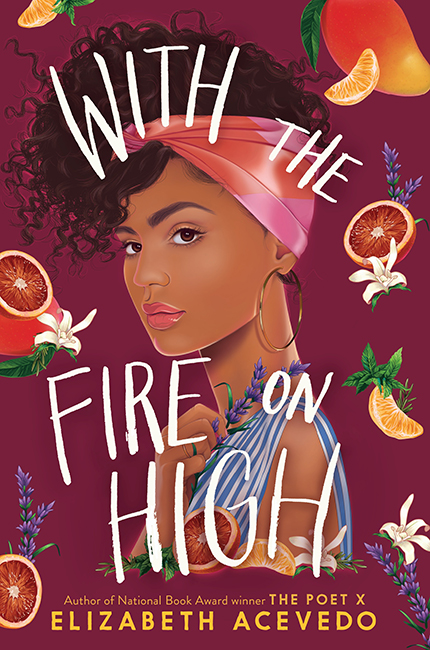 This delectable novel about a teen mum with an almost supernatural talent for cooking had me hooked from the start, and cheering for the main character until the end.
Emoni Santiago is 17 years old. Her daughter, Babygirl, is nearly two. Emoni lives in a small flat with her grandmother, 'Buela, and tries to make ends meet by working at the Burger Joint after school. Aside from Babygirl, her passion in life is cooking. She draws on her Puerto Rican and African-American roots and cooks dishes with a kind of intuition that makes her meals delicious and evocative.
The new Culinary Art elective in school seems like the perfect thing for Emoni. But she is worried about scraping enough money for the trip to Spain at the end of term. At the same time, Malachi, the new transfer student seems intent on being her friend, and maybe something more. Emoni is weary of boys, and still has to deal with her ex who takes Babygirl on weekends and whose family isn't entirely supportive of her as a single mum.
'Buela has been acting strange, disappearing to multiple doctor's appointments, and keeping secrets from Emoni. Since her mother passed away, the only other family Emoni has is her maternal aunt with whom she exchanges emails full of recipes and affection. Her father, Julio, spends most of his time in Puerto Rico – the absent father figure that Acevedo explores in all her books.
Life always seems too complicated for a girl trying to make it through her senior year, and Emoni begins to wonder if a career as a culinary chef is simply a pipe dream.
Acevedo wields the different facets of Emoni's struggles – teen romance, teen pregnancy and parenthood, cultural identity, financial hardship and strained family ties – in such an honest, vivid way that we are engaged as a reader, but also feel like a friend.
As an author, Acevedo has shown her prowess in verse novels like The Poet X (which won the National Book Award and Carnegie Medal) and Clap When You Land (current Carnegie Medal shortlist). Although With The Fire On High is not written in verse, it still carries a captivating rhythm, interspersed with recipes and snappy, yet heartfelt insights into Emoni's life.
Hardie Grant Egmont 2019