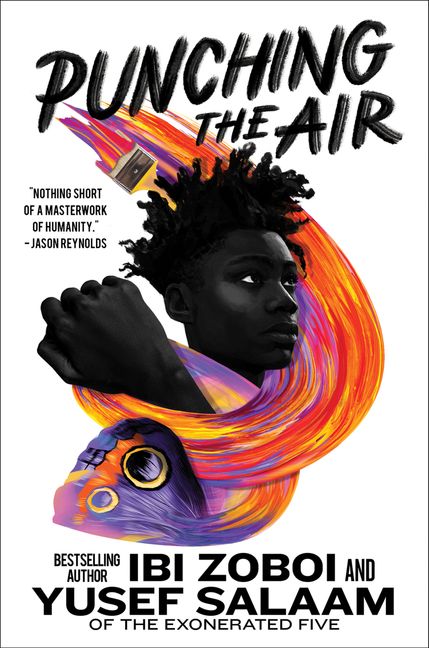 Punching the Air
By Ibi Zoboi and Yusef Salaam
Illustrated by Omar T. Pasha
Reviewed by Inda Ahmad Zahri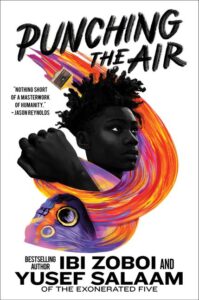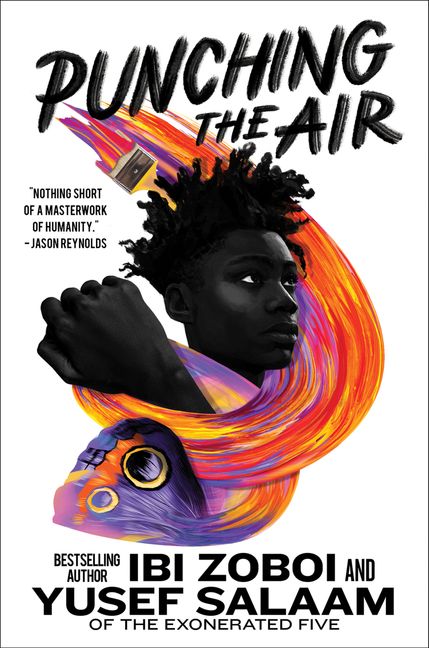 This powerful and emotional verse novel inspired by the experience of co-writer Yusef Salaam of the 'Exonerated 5.' 16-year-old Amal Shahid is facing charges of assault, a crime he is not guilty of. The boy he allegedly assaulted is in a coma and unable to testify as to what truly happened. Is it a case of being in the wrong place at the wrong time? Or being the wrong colour, the wrong religion, and from the wrong socio-economic background?
Amal is an artist and a poet, and tries to be a good son to his mother whom he calls Umi. But his talent and intelligence is always overshadowed by prejudice – at school, his teachers and peers have made up their minds about him. Tragically, it seems that the jury has, too.
Incarcerated at a young age, he often falls into despair, though sometimes he rises for a moment, tasting hope. The writing is raw and punchy, anger interspersed with reflection. I  enjoyed the use of white space and the varied cadence to the verses, which corresponded to Amal's oscillating anguish and solace.
In prison, he learns whom among his fellow inmates and guards he can trust, and whom to avoid. He finds 'a little bit of freedom' in the form of crayon and paper brought in by a woman who runs writing activities. He faces his Umi during visits, and wonders whether his uncle is absent because of sadness, or because of shame.
It gives the reader a glimpse into the obstacles within the justice system and within our own societies, making us root for freedom while at the same time shake our heads in disbelief that injustice could be so rife.
In 1989, 15-year-old Yusef was involved in an activity called 'wilin' out' in New York's Central Park. 30-odd teens wreaked havoc, mugging pedestrians and cyclists, and in the most tragic incident, a woman who came to be known as 'the Central Park Jogger' was assaulted, raped and left for dead.
Yusef and 4 other teen boys were arrested and tried of this crime. What ensued was a high-profile case with flaws from the beginning – the boys were questioned without video recordings, allegedly beaten, and made to sign a confession, which they later retracted as they maintained their innocence. There was incitement of hate against them in the media. Most were incarcerated for many years before being released on parole, and in 2002, the eldest among them, who was still in prison met a man who confessed to the crime, leading to their exoneration.
It chills the soul to imagine the years spent in guilt, anguish and imprisonment, and this book serves to give a very human voice to the nameless faces living in hope behind bars. At the time of writing, Punching the Air has won the 2021 Walter Award and is a finalist for the Barnes & Noble Book Awards.
Harper Collins 2020