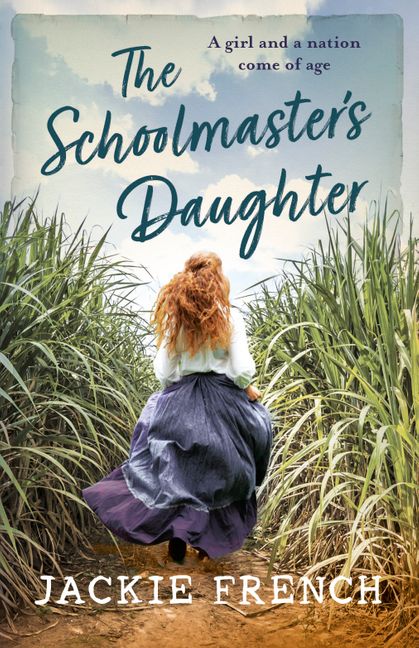 The Schoolmaster's Daughter
By Jackie French
Reviewed by Zewlan Moor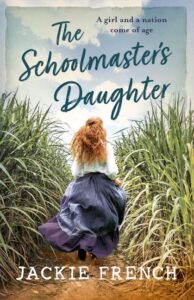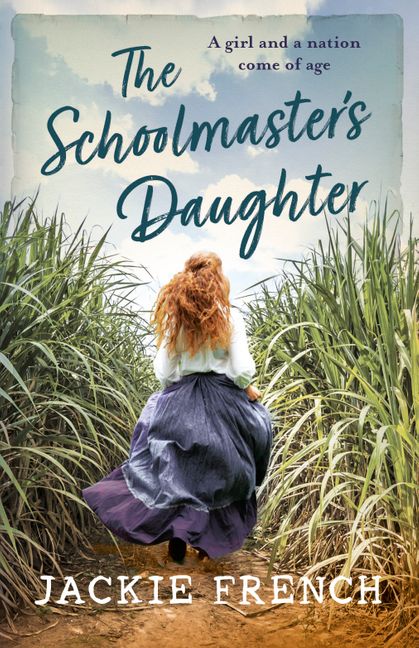 Fans of Jackie French will be happy to see another rip-roaring read, once again based on her own family history.
The Schoolmaster's Daughter starts with a shipwreck when Hannah Gilbert and her family are sailing to northern New South Wales, to a fictional town called Port Harris, that could be based on Byron Bay. As Hannah and her family come ashore from the shipwreck, a young Pacific Islander boy named Jamie Zebediah rescues them.
Hannah and Jamie are drawn together by their yearning for education and a common love of poetry. However, friendship between a black boy and white girl is not condoned by the township or even Hannah's parents, and Hannah must come to terms with the life she can live in her society.
It's 1901 and the north of the state is rough. Port Harris is the domain of a wealthy capitalist, Mr Harris, who is using indentured workers from the Pacific Islands to farm sugar cane and build his fortune. With subplots of  sunken treasure, illness, politics and the burgeoning optimism of a new nation, this novel has it all. Scattered throughout, as tempting as any crumbs from Mrs. Zebediah's kitchen, are fascinating facts about the bill to deport Pacific Islanders back to their so-called "homes", and the racist, protectionist context around it. Also interwoven are powerful passages of poetry popular at the time, including some Australian verses that add historical verisimilitude.
This is historical fiction at its finest, with a likeable main character, compelling plot and just an inkling of age-appropriate romance and would appeal to readers aged ten and over. A good companion novel would be Pastures of the Blue Crane by H F Brinsmead.