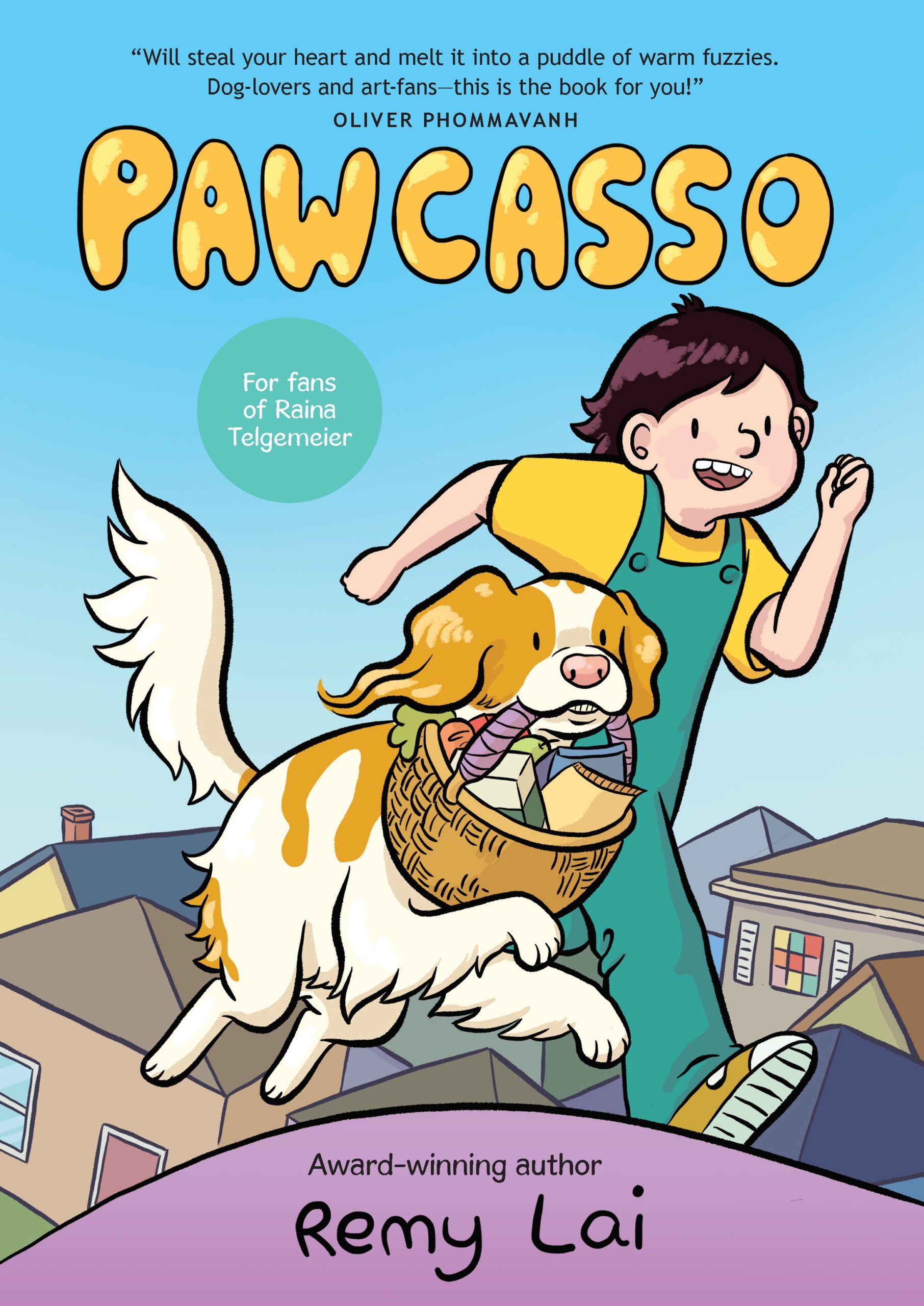 Pawcasso
By Remy Lai
Reviewed by Sarah Custance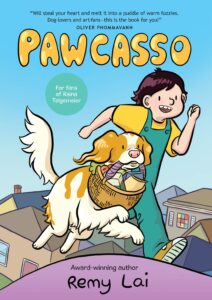 Remy Lai is the Brisbane based author of the critically acclaimed books Pie in the Sky and Fly on the Wall. Pawcasso is her first full length graphic novel.
Jo is looking at a long and lonely school holidays with nothing to do until one day she sees a dog walking past her window, carrying a basket in his mouth. Curious, she follows him around and finds out that the dog always does a Saturday shop on his own with a list and money within his basket. As Jo follows the dog around people begin to assume that she is the dog's owner and before she knows it one little lie is spinning out of control.
With a viral group of fans, council petitions, and the town splitting in two with debate, will Jo come clean about Pawcasso and risk losing her newly found happiness and friendships?
While Pawcasso does deal with some themes such as divided communities, the morals surrounding lies, absent family members, loneliness, and misunderstandings, this is definitely a book aimed at the younger of the middle-grade readers.
With the bright, engaging illustrations, young characters and struggles, and many, many dog puns, young readers will delight in this tail (get it?) of mix-ups and friendships, both furry and human.
This would be a perfect book for fans of the Dog Man series by Dav Pilkey, who are beginning their journey into the wonderful world of graphic novels.