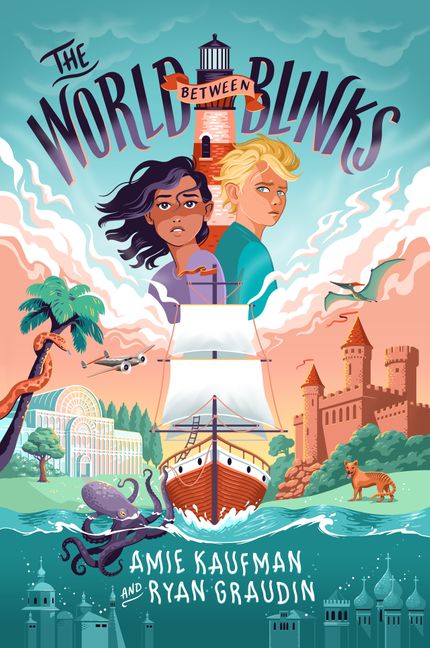 The World Between Blinks
By Amie Kaufman and Ryan Graudin
Reviewed by Margaret McKay-Lowndes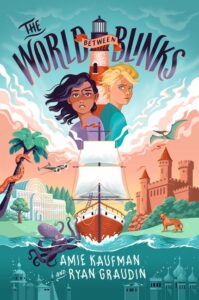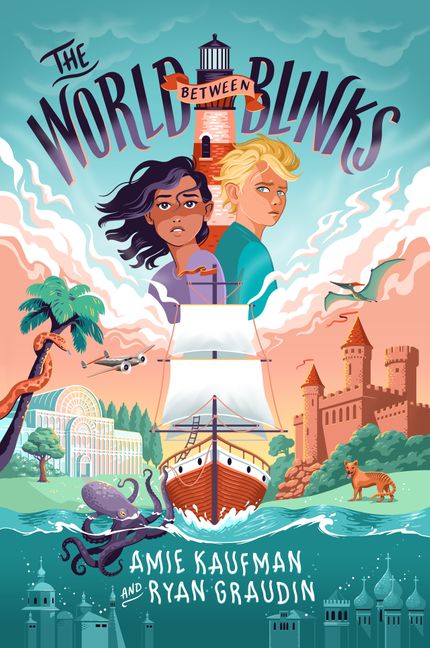 What do Amelia Earhart, Prime Minister Harold Holt and Queen Nefertiti have in common? Well, they all disappeared without trace and now make an appearance in the World Between Blinks, a world 'glimpsed out of the corner of your eye'. In this parallel world, accessed through a gap in the space/time continuum, cousins Marisol and Jake embark on an adventure with the ultimate goal of saving their Nana's beloved beach house. Along the way they experience underwater cities, grand palaces, and the Curators, a peculiar brand of alternate world bureaucrat. The adventures are very entertaining as the two cousins are joined by a Tasmanian tiger, Oz, and take a trip with pilot Amelia Earhart through the Amazon jungle. 
All aspects of lost and found things are explored here – Jake is a character who has lost friendships through his family's frequent moves, Marisol likes to keep treasures which help preserve her memories. As the story unfolds, both characters examine their approach to life, learning and growing as a result. The role of memory in shaping our identity is another sophisticated theme, deftly handled. Along with the adventures of Marisol and Jake, there is the love story of Christopher and Hazel, who disappeared from our world during World War II. 
All plot strands are satisfyingly resolved. Apart from being a rollicking good story, well told, The World Between Blinks is an entertaining way to broaden a young reader's knowledge of significant people and events in the world's history.
Recommended for 10+ and classrooms.