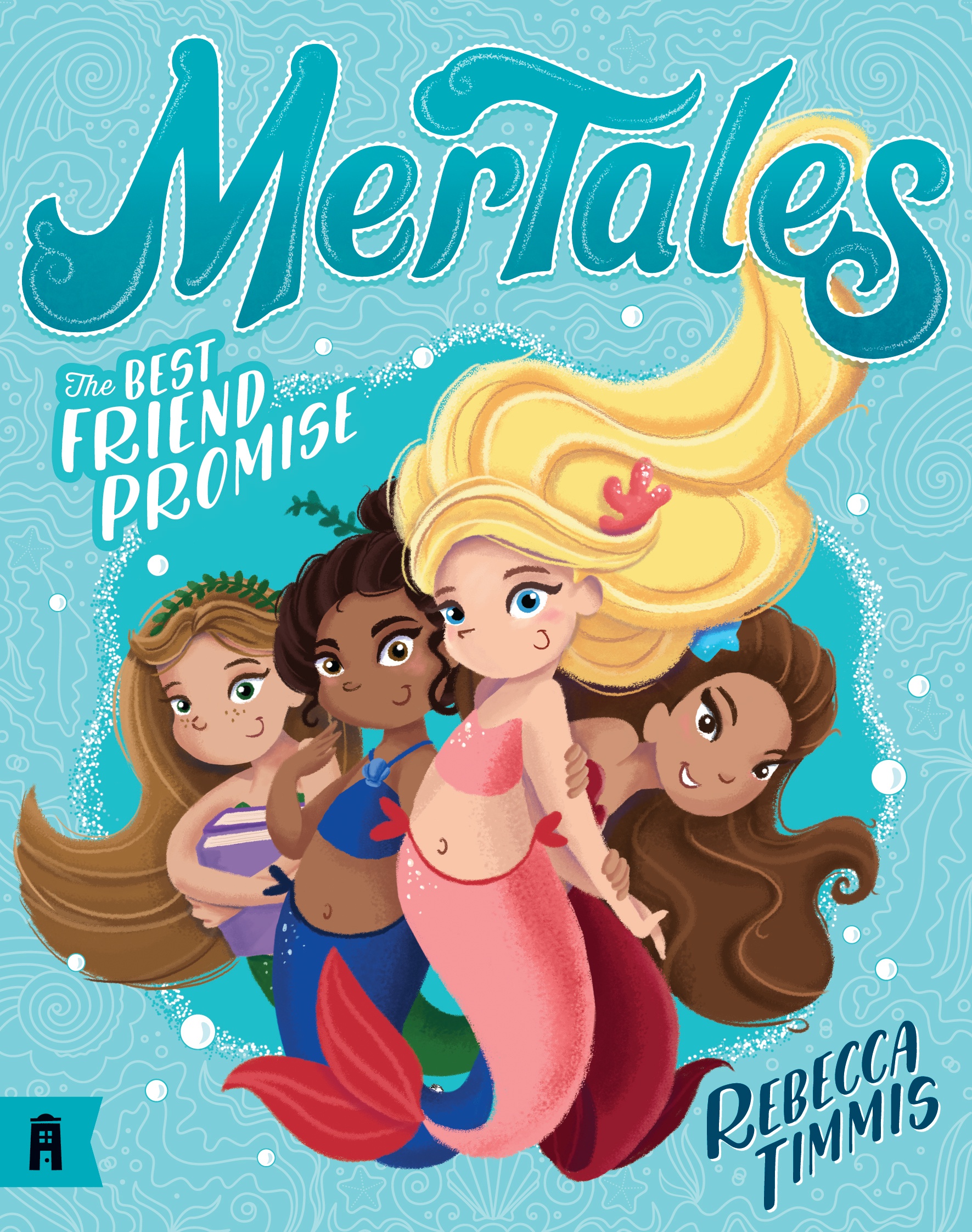 The Best Friend Promise: MerTales 1
By Rebecca Timmis
Reviewed by Sarah Custance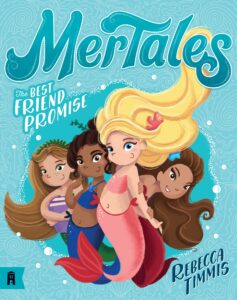 Rebecca Timmis is an Australian author-illustrator based in the Queensland Gold Coast. The Best Friend Promise is her first book and the start of a series of MerTales about four young mermaids who gain magical abilities.
Young mermaid Pearl is so excited for her big 9th birthday party tonight that she accidentally wanders into a dangerous section of the reef. In her rush to return to the safe areas and get to school on time she witnesses a shooting star falling into the sea and soon realises that it has given her the magical ability to talk to animals!
For Pearl this is a dream come true, but her friends are finding it hard to believe her and another girl from school is starting to act very strangely. Will Pearl be able to not only convince her friends of her powers but also use them to save the day and end up having the best birthday of her life?
The Best Friend Promise is a straightforward, easy to read story full of eye-catching illustrations. The issues of friendship and trust are touched on in a way that doesn't overburden the joy and warmth of the tale but gives a discerning young reader something to think about.
Early readers who are going through a fairy/unicorn/mermaid faze will absolutely enjoy this book with its many quirky mermaid words (sea-sational, fin-tastic, flipper-riffic etc) and its story of friendship and magic.
Allen & Unwin 2021