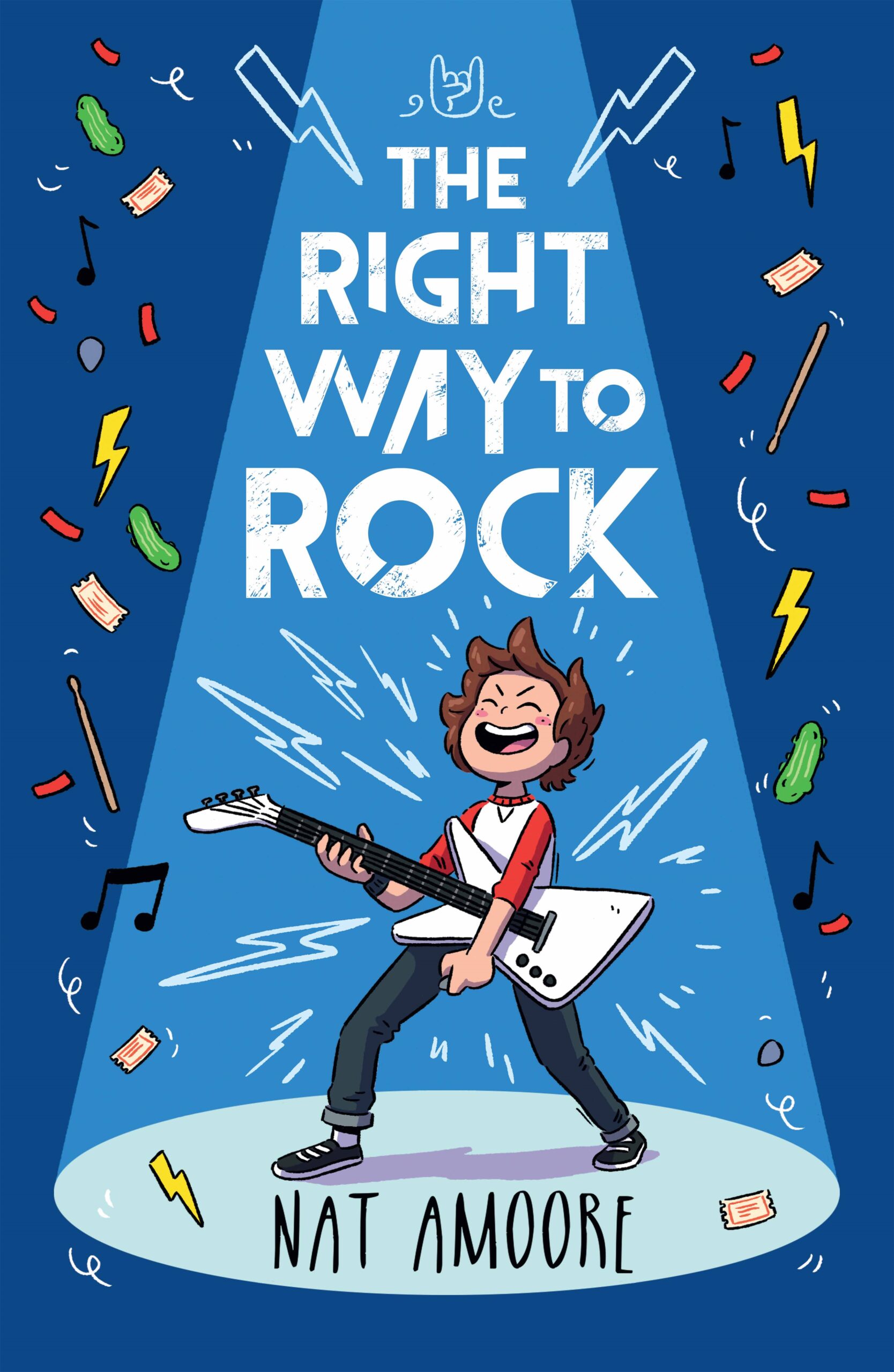 The Right Way to Rock
By Nat Amoore
Reviewed by Melissa Salisbury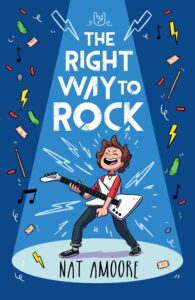 Nat Amoore returns with her third middle grade book set in the ordinary town of Watterson with the not-so-ordinary children of Watterson Primary School.
In The Right Way to Rock we meet Mac Fleetwood Cooper, who is in his final year of primary school. Mac is a talented guitar player whose mother wants him to pursue her dream of becoming a famous rock star. Meanwhile, Mac harbours a secret passion for Broadway musicals but doesn't know how to tell her.
When Mac's teacher introduces him to the Secret Society of Broadway Musical Appreciation, or SSOBMA, Mac finds a group of like-minded people with whom he can finally share his love of musicals. Meanwhile, Mac learns that due to budget cuts, music, art and  drama are to be subsumed into one subject at his school. Determined to do something to save the arts at Watterson Primary, Mac and his new friend Flynn, hatch a plan that sees Mac's love of musicals exposed for all to see. What ensues is a humorous and heart-warming tale, with an ending that left this reader wearing a goofy grin.
Themes about the power of community, the benefits of belonging to a group of like-minded people and the importance of being yourself permeate the book. The vital role of the arts is also a key theme. Each chapter begins with a song from a musical, rewritten to suit the story at that juncture. Even if the reader doesn't know the song, the carefully crafted lyrics help set the scene for the coming chapter.
Nat Amoore has a talent for writing stories that both tug at the heart and tickle the funny bone using characters with all manner of backgrounds and life circumstances and The Right Way to Rock is no exception. Mac is a likeable and sympathetic character who lives with his younger brother in a single-mum household. His love of musicals is charming but sets him up for conflict with his rock-loving mum, whom he doesn't want to disappoint. But it's the character of Flynn, Mac's new friend with Tourette's Syndrome, who almost steals the show with his tics and infectious positive attitude. Amoore treats Flynn's Tourette's with empathy while ably using his condition to enhance the humour in the book without the reader or another character ever laughing at Flynn.
Puffin 2021