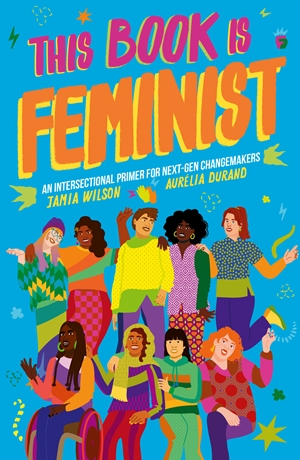 This Book is Feminist
An Intersectional Primer for Next-Gen Changemakers
Written by Jamia Wilson
Illustrated by Aurélia Durand
Reviewed by Zewlan Moor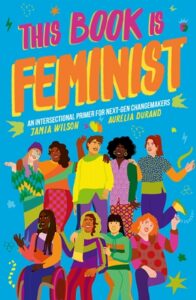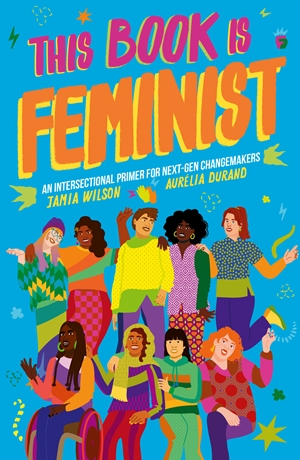 This colourful, attractive introduction to intersectional feminism for teens  is in the same series as This Book is Anti-Racist.
It is divided into chapters that show how feminism is relevant to daily life, for example, Education Equality, Money, and Health. There is a lot of historical detail about the fight for women's rights, but this is interspersed with personal reflections from Wilson about her life as a black girl and woman.
One chapter features a timeline of her relationship with her hair, which is its own political awakening from societally imposed notions of what successful, feminine, professional black hair should look like, to the natural hair movement.
Perhaps the most successful part of this book is the format, with bite-size pieces the reader can chew and mull over. There are also calls to action that ask the reader to stop and reflect, for example: "Ask yourself whether you recall ever dismissing, harming or undermining someone because they didn't fit into your idea of how they should experience or express their identity. Reflect on what you learned from that and write a letter to yourself about what you pledge to do differently and how to be more accountable next time."
The statistics pages, with pictograms to illustrate the numbers, are also attractive and informative. One such statistic: "Black women experience a wage gap at every education level, and the gap is largest for the most educated Black women." The section on wellness and the stigma of mental illness is also thoughtful.
This will be an eye-opening, informative and inspiring book for many teen readers, both male and female and from all backgrounds. Best of all, it's an appealing look at the 'F' word they might have heard disparaged or bandied about.
Frances Lincoln Children's Books 2021