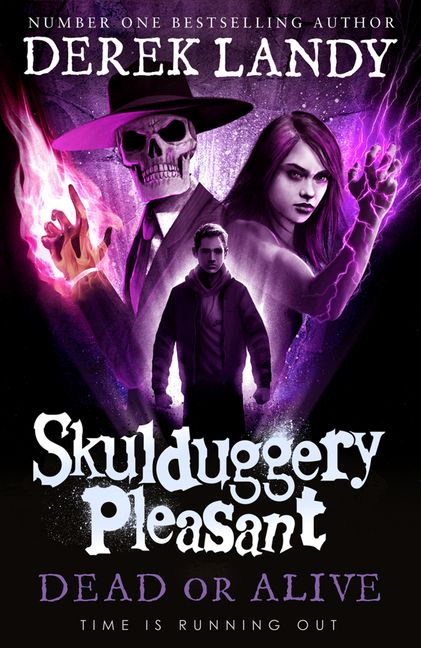 Skulduggery Pleasant #14 Dead or Alive
By Derek Landy
Reviewed by Leonard Cavallaro, aged 12.
Leonard is an aspiring author with a love of fantasy.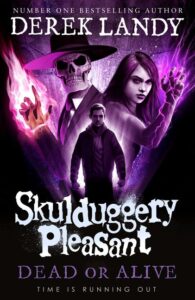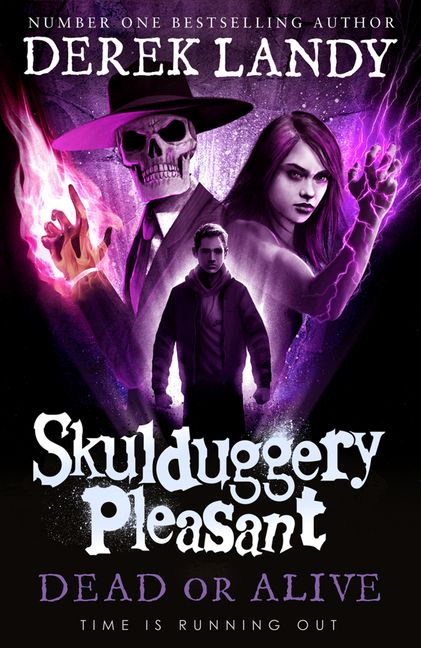 Who is your favourite character? Describe them and tell us why you like them.
Arch-Cannon Damocles Creed is the perfect blend of intelligence and evil. A powerful religious leader turned Supreme Mage of all magic, readers of the series will relish the description and dialogue of his character. He is the perfect villain, and every malicious act of Creed's is sure to excite.
What was the most interesting/exciting/suspenseful moment in the story?
The ending was a masterful finish. It will leave the reader full of shocked disappointment that only serves to add intrigue and suspense for the next book. Resolving the plot perfectly, this stunning resolution hints at the chaos that will surely be following.
Did this story make you laugh/cry/ throw it across the room?
The iconic dry wit that has been present throughout the entire series has continued to spark laughter. A constant banter helps lift the mood in particularly grim scenes while remaining suited to the story and flowing alongside the plot progression.
Would you have changed anything in the story and why?
Skulduggery Pleasant: Dead or Alive would have benefited from the return of some much-loved characters. While the description, action and dialogue of the featured people in the book is impeccable there were some hilarious and heartwarming personalities that would have made great additions.
To whom would you recommend this book?
This book would be recommended for children aged ten and older due to regular fighting scenes and a relatively complex plot.
 How many hearts out of five? ♥ ♥ ♥ ♥ ♥
♥ = Didn't finish it; ♥ ♥ = Ok, but not for me; ♥ ♥ ♥ = I enjoyed this; ♥ ♥ ♥ ♥ A great book, I recommend it;
♥ ♥ ♥ ♥ ♥ One of the best books I have ever read!
Thank you Leonard for being a StoryLinks Junior Reviewer