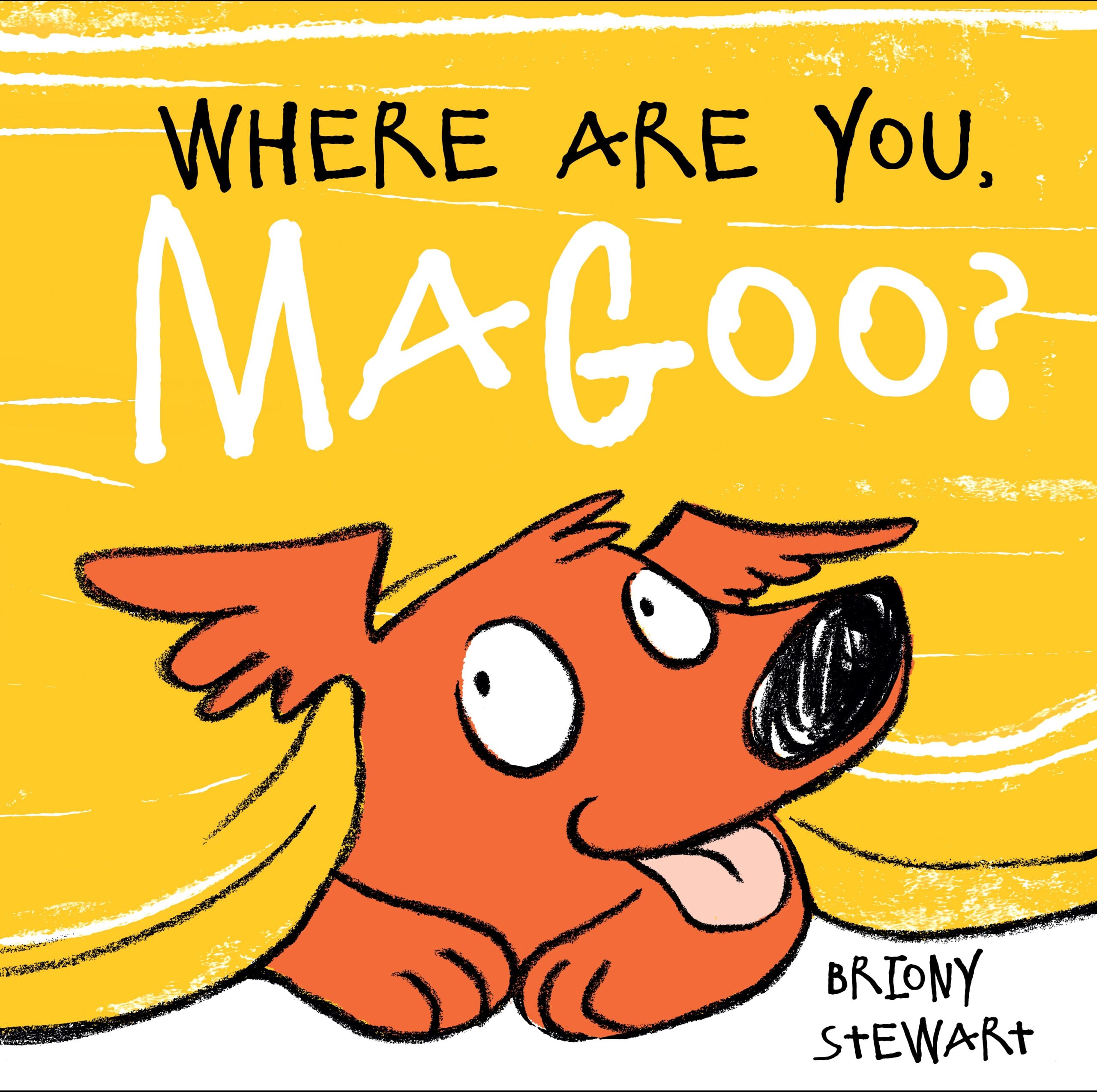 Where Are You, Magoo?
Written and illustrated by Briony Stewart
Reviewed by Mia Macrossan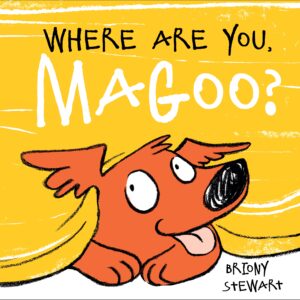 Magoo is back.! You may remember We Love You Magoo by Briony Stewart reviewed here and shortlisted for the Children's Book of the Year Award: Early Childhood. Briony both creates and illustrates  her own stories as well as illustrating other books such as Trouble in the Surf.
Magoo is a lovable and very naughty red setter who is back in another hilarious read aloud picture book. Magoo loves to get away from his family and create some chaos, such as sleeping in the clothes basket, eating food found in the rubbish bin, weeing in a pot plant, making friends with a rough scary dog, and finally licking the jam off a baby's face. He is a total disaster but so lovable that everything is forgiven.
The illustrations are bold, simple and zing with colour. Magoo's whole body language is so expressive, very much the naughty puppy, endearing and exasperating at the same time. Briony cleverly builds up suspense by just letting us see Magoo's tail until we turn the page and see his latest exploit.
This thoughtfully designed and created book with its sturdy pages, kid-friendly round corners, combined with its lively story told in rhyme, plenty of action and page turning suspense is guaranteed to appeal to pre-school age children right up to adults. Recommended.
Puffin 2021