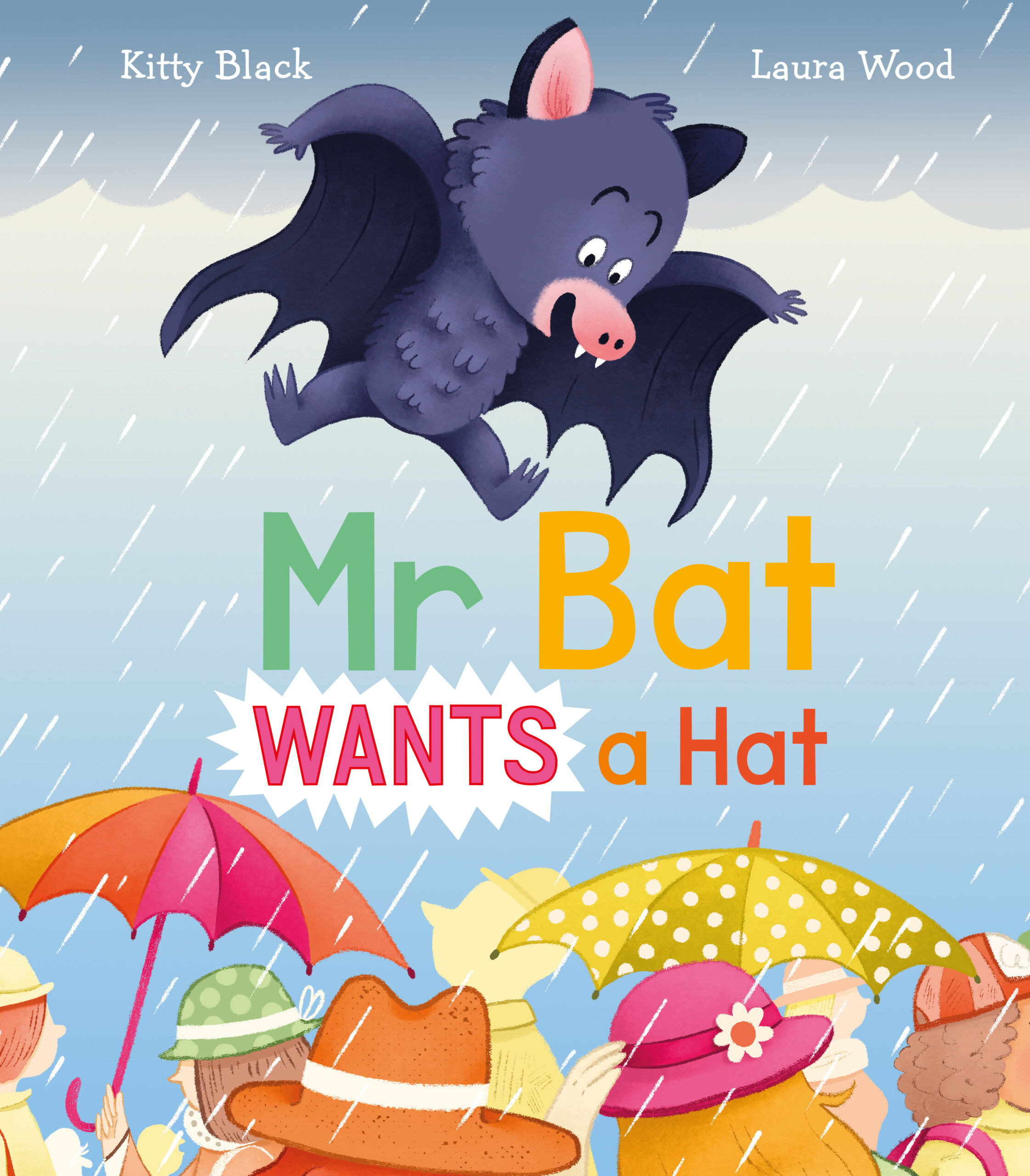 Mr Bat Wants A Hat
By Kitty Black
Illustrated by Laura Wood
Reviewed by Mia Macrossan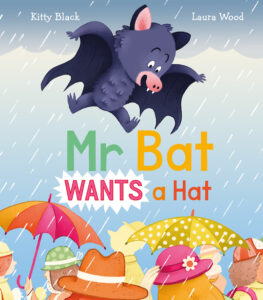 Lucy Black is an Australian author who has written several picture books and her latest features a cute little black bat who exhibits all the self-centredness of a very young child without losing any of his charm.
One day flying above a park at twilight Mr Bat sees a lot of people all wearing gorgeous hats. He wants one. He needs one. Immediately! And I am sorry to say that when he sees a little baby in a pram wearing an absolutely gorgeous hat with shining beads and glitter he steals it. The baby cries and cries but naughty Mr Bat wiggles his bottom at it and pokes out his tongue. He is just about  to win the best dressed bat award when  the baby's loud cries overwhelm the  party and Mr Bat comes to a decision. A lesson is learned if only briefly until the next beautiful appealing thing appears.
This funny and appealing story about wanting and getting things you don't really need will resonate with many parents and may help to explain to children that wanting and needing are not necessarily the same thing.