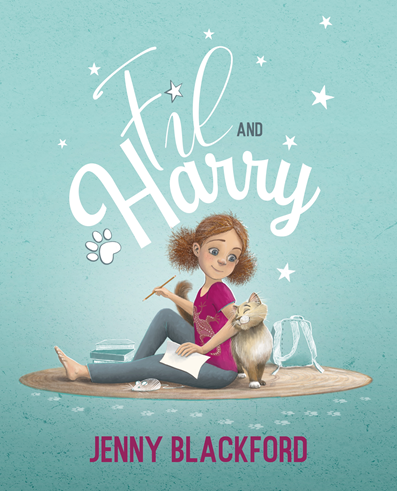 Fil and Harry
By Jenny Blackford
Illustrated by Kristin Devine
Reviewed by Sarah Custance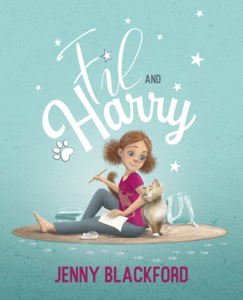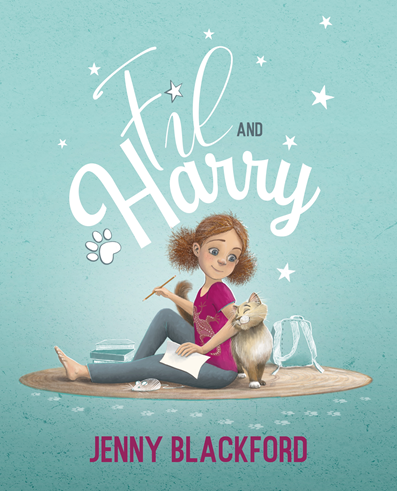 Jenny Blackford is an Australian author whose previous book The Girl in the Mirror won the 2020 Davitt Award for Best Children's Crime Novel. Fil and Harry is Jenny's second middle grade novel.
Have you ever wondered what your cat would say if it suddenly began to talk? Well for Fil this just became a reality and just in time too! When Fil's best friend suddenly doesn't want to talk to her any more and her house is full of tension between her stepmother and grandma, her cat Harry becomes her confidant and problem solver. Can Harry help Fil figure out how to mend some relationships and turn some terrible situations around or will Fil be left feeling more alone and lost then ever?
The very large text and short number of pages makes Fil and Harry a perfect bedtime read over a few nights. The illustrations by Kristin Devine are lovely but few and far between. On occasion some of the big plot points seem to be skimmed over (such as when Fil is accused of cheating on her homework the reader not being told of the resolution) and the story does lag in places which may have been helped with the inclusion of more frequent illustrations.
Because Fil and Harry focuses on the relationships between friends and family, the plot really could have revolved more around the bonding between Fil and her grandmother but the talking cat will be sure to capture the attention and imagination of young readers. This would be a great book to read with or to a younger child to help explain why some friendships have to end and that people grow apart.